McDonald's workers strike over low wages, lack of COVID-19 protections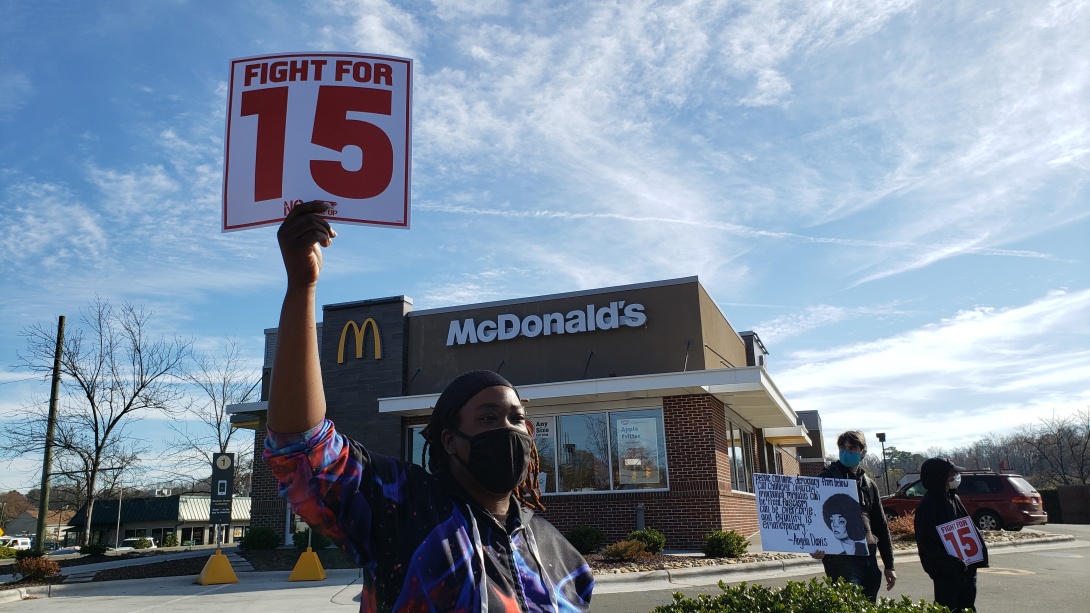 According to a study released last month by the Government Accountability Office, thousands of full-time workers at McDonald's — the nation's most lucrative fast-food chain, which last year reported revenues of over $21 billion — are paid so little that they have to rely on Medicaid and food stamps to supplement their income. The study looked at nine states including Arkansas, Georgia, North Carolina, and Tennessee and was based on data that was compiled in February, before the pandemic ravaged the country.
Since the arrival of COVID-19, millions more Americans have slipped into poverty while many low-wage workers have have been deemed "essential"— even though the vast majority of them have not seen an increase in their wages. 
Besides having to worry about how to make ends meet on meager pay, frontline workers now also have to contend with the compounding threat of COVID-19. Because restaurants are a hotspot for infections during the pandemic, fast-food workers — who are disproportionately Black and Brown — are more likely to contract the virus on the job. That's contributing to widening racial disparities in the pandemic's impact.
Still, corporations like McDonald's have yet to implement safety protocols adequate to protect their workers. The company employs more than 800,000 people in the U.S. alone;  a majority of them are women and people of color and 78% of them report having no access to paid sick leave.
In Durham, North Carolina, for instance, employees at a McDonald's were not notified when a coworker tested positive for the virus. Instead, employees from another location were transferred to the contaminated store to fill in the staffing gaps, putting them at risk of catching COVID-19. Monteigo Wilson, a shift manager at the McDonald's with the infected worker, told Facing South that the company did not perform a deep cleaning so he had to sanitize the restaurant himself. 
On Dec. 10, Wilson and other McDonald's and fast-food workers from across the city stayed home from work or walked off the job to take part in a car caravan strike to protest their employers' disregard for their safety. During the strike, which was organized by NC Raise Up/Fight For $15 and a Union and took place at another McDonald's in the city, dozens of cars circled the restaurant for nearly an hour as workers led chants and testified about their experiences. According to Payday Report's COVID-19 strike wave map, about 1,100 such wildcat strikes have been organized nationwide since the pandemic began in March, including scores across the South.
Besides discussing the need for better safety precautions during the pandemic, the Durham strikers called on the incoming Biden administration to push a $15 hourly minimum wage to the top of its agenda in the first 100 days in office. President-elect Joe Biden has promised to increase the federal hourly minimum wage to that level.
"Raising the minimum wage is a matter of racial justice," said Henry Nelson III, a Chick-Fil-A worker who participated in the Durham strike. "Congress and President Biden need to make this a top priority."
Until last year, McDonald's actively lobbied against raising the federal minimum wage, which has not been increased in over 10 years. But in a March 2019 letter to the National Restaurant Association, an industry lobbying group, the company said the national conversation about wages sparked by the Fight for $15 movement was an important one that it wishes "to advance, not impede."
Also pressed by the movement, the House of Representatives voted last year to raise the minimum wage to $15 an hour, but the measure was blocked in the Senate by Majority Leader Mitch McConnell of Kentucky. However, with the election of Biden and the potential for Democrats to gain control of the Senate as the result of the two Jan. 5 runoff elections in Georgia, a federal wage increase is becoming a real possibility. Many low-wage workers also see hope in the fact that voters in Florida recently approved a ballot measure to gradually raise the minimum wage to $15 an hour — the first state in the South to do so.
"$15 as a minimum wage — that's really a bare minimum of what we need, but it's a start," Wilson said.
Wilson, who has worked at McDonald's for two years, said the company recently told him he was getting a raise — but it never showed up on his paycheck. For him and other essential workers, trying to survive during a pandemic is becoming increasingly difficult. He told Facing South he heard there was another confirmed COVID-19 case at the McDonald's where the protest was held. 
The median hourly pay for fast-food workers is currently only $8.69, while many jobs in the industry pay at or near the federal minimum wage of $7.25. According to an analysis by the Economic Policy Institute, the purchasing power of today's federal minimum wage when adjusted for inflation is 31% less than it was in 1968, when the minimum wage reached its highest inflation-adjusted value.
Consequently, some McDonald's workers hold multiple jobs to make ends meet. They include Nyreese Cole, who also works at an Arby's and a Food Lion grocery story. Cole, who joined the strike in Durham, said protesting is important because "a closed mouth won't be heard." He believes corporations like McDonald's will not change until they are financially impacted. 
"They are not paying people enough to live," Cole said.  
 
Tags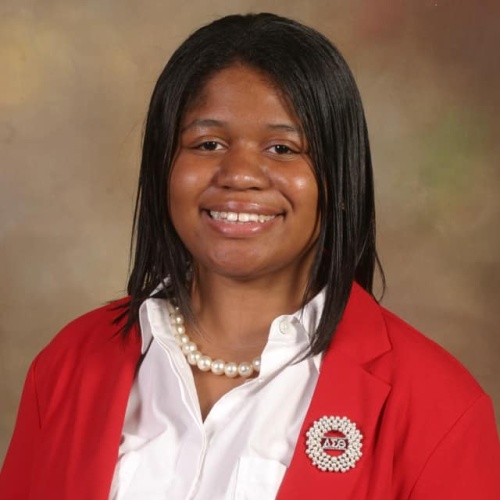 Rebekah is a research associate at the Institute for Southern Studies and writer for Facing South.