Biden administration confronts far-right extremist threat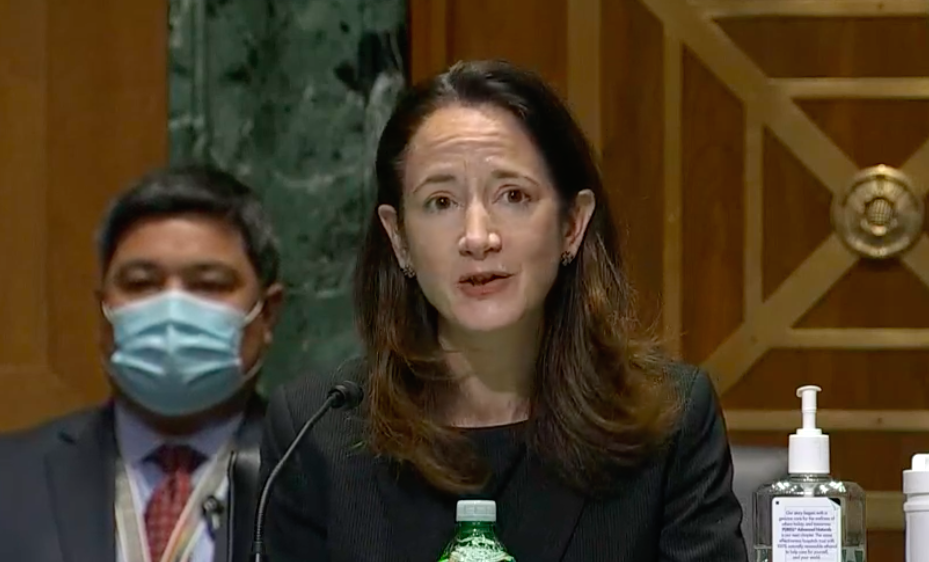 In the aftermath of the siege on the United States Capitol this month by far-right extremists that left five people dead including a Capitol police officer, 140 police officers injured, and led to two police suicides, federal agencies warned of potential attacks on state capitols. The presidential inauguration occurred without any violence, and protests across the country that day were small and peaceful, but the threat of domestic terrorism remains a pressing issue.
The Biden administration is already taking action to address it. On Jan. 27, the Department of Homeland Security issued a bulletin warning of potential threats nationwide by "Domestic Violent Extremists" — an unusual move for the agency, which usually focuses on foreign governments, according to the Washington Post. As the administration carries out plans to deal with far-right extremism at home, experts say it should heed calls for increased security measures and intelligence on fringe groups but do so in a way that avoids infringing on civil liberties.  
The Jan. 6 Capitol assault was a glaring failure of law enforcement — so much so that Capitol Police issued an apology this week for the organization's shortcomings. During a closed-door congressional briefing, Acting Chief Yogananda Pittman said the department was aware of a "strong potential for violence" targeting Congress and they should have taken additional steps to prevent the chaos.
"It was a pretty obvious open secret that there were going to be groups at the protest that had violent intent or had been violent in other spaces," Joseph Young, a professor at American University's Department of Justice, Law and Criminology, told Facing South. "Just relying a little bit more on open-source intelligence and being prepared for these events, I think that would be a huge step forward."
Federal and state governments were on high alert for potential violence leading up to Inauguration Day. An FBI bulletin leaked to the press earlier this month warned all 50 states of possible armed protests at state capitols. Officials responded by deploying the National Guard, putting up physical barriers, and closing statehouses, some of which were already closed or partially closed due to the coronavirus pandemic.
On Inauguration Day in North Carolina and South Carolina — among the states where firearms are banned inside state capitol buildings and on the grounds — law enforcement officials outnumbered small groups of protestors. There was also no violence at protests in Florida, Kentucky, and Texas, where guns are allowed near and inside statehouses. About 100 armed protestors demonstrated outside of the Texas Capitol in Austin, where the building was closed to the public.
Most Southern states forbid firearms inside state capitols, but laws in Georgia and Mississippi allow guns on the grounds. Arkansas has a law stating that firearms are not allowed at the State Capitol or its grounds, but guns are permitted on the grounds if a person has required training and an enhanced concealed carry permit. While armed protests are perfectly legal, law enforcement appears to be on high alert for those types of demonstrations.
"Even when there's no violence, even when nobody is physically hurt by an armed protest, it's hard not to imagine that it can have a chilling effect on what we would think of as the ordinary, peaceful process of politics," said Darrell A.H. Miller, co-director of the Duke Center for Firearms Law.
"The history of armed protest in the South is also a history that involves terrorism by white supremacist organizations like the Klan, and the overthrow of legitimate governments established after Reconstruction in places like New Orleans and Wilmington, North Carolina," Miller said. The Battle of Liberty Place in 1874 incited by white supremacists in Louisiana's capital led to a brief overthrow of the state's government and left 100 militia members dead, and the Wilmington insurrection carried out by a white-supremacist mob in 1898 led to a coup and left at least 60 Black people dead.
No protestors fired guns at the Capitol riot this month, but several participants are facing gun charges for having them on the day of the siege in Washington, D.C., where it is illegal to openly carry a firearm. And while the rioters at the Capitol varied ideologically, from QAnon conspiracy theorists to anti-vaxxers to militia types, some of them were Second Amendment insurrectionists, according to Brian Levin, the director of the Center for the Study of Hate and Extremism at California State University, San Bernardino. They interpret the provision to mean citizens have access to firearms in order to resist a tyrannical government.
"They cross-pollinate their idiosyncratic and ideological anger and it mutates," Levin said.
This interpretation is a potentially "explosive idea," according to Miller. "Some groups of people think the time for revolution is now and legitimate government is tyrannical government and needs to be overthrown."
Assessing, preparing, purging
Last week, President Biden asked Director of National Intelligence Avril Haines to launch a threat assessment on domestic terrorism. Gathering intelligence on potential violence from far-right factions on both federal and state government levels is crucial, according to American University's Young.  
"Domestic extremism is one thing among a list of challenges that our national security apparatus needs to deal with," he said. "We're thinking about this kind of like a pendulum. The pendulum needs to switch and shift in favor of focusing on domestic terrorism, but I don't think we need to completely reorganize our federal government in response to it, kind of like we did in 9/11."
Young notes that potential new domestic terrorism laws could lead to an infringement of civil liberties and create what he called a "political hot potato." Earlier this month, 10 members of Congress led by Rep. Rashida Tlaib of Michigan sent a letter to congressional leaders urging them to "resist the erosion of our civil liberties and Constitutional freedoms, however well-intentioned proposed security reforms may be."
"All you have to imagine is these laws in the hand of a president that's unrestrained," Young said.
The U.S. has no catchall domestic terrorism law. But — as shown by the charges thrown at Capitol rioters such as seditious conspiracy and racketeering — there are already laws on the books that can be used to indict far-right extremists.
Cal State's Levin said leaders should be prepared for the possibility of different kinds of violence in the future, including infrastructure attacks and plots that attempt massacres. And in another effort to address the threat, Biden's newly confirmed Defense Secretary Lloyd Austin has promised to purge the military's ranks of "racists and extremists" — a task made even more urgent by NPR's finding that 1 in 5 people arrested in connection with the Capitol riot served in the military.
For now, former President Trump's rhetoric that inspired his supporters to attack the U.S. Capitol has been constrained by social media companies and by his loss of access to the presidency's bully pulpit. But, Levin says, the spreading of falsehoods by other political leaders continues and needs to be addressed by their colleagues across the ideological spectrum.
They include leaders like Marjorie Taylor Greene, the newly elected Republican congresswoman from Georgia's 14th Congressional District, which was created by the GOP-controlled legislature when the state gained a seat after the 2010 census. She has espoused the QAnon conspiracy theory in the past and is now facing criticism for recently resurfaced Facebook posts where she advocated for violence against Democrats and federal law enforcement officials and for videos shot before her election in which she lobs baseless claims at gun control activist David Hogg, a survivor of the 2018 massacre at Marjory Stoneman Douglas High School in Parkland, Florida. Greene — who this week was appointed to the House education committee by GOP congressional leadership — has called the shooting that left 17 people dead a "false flag" operation.
"You don't have to abandon principled conservative positions to use the bully pulpit to decry violence and promote democracy," Levin observed. "Southern politicians should do that and distance themselves from any whiff of bigotry or anti-Democratic conspiracizing."
Tags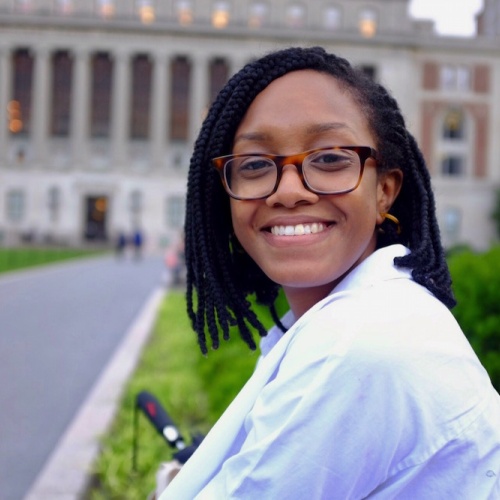 Elisha Brown is a staff writer at Facing South and a former Julian Bond Fellow. She previously worked as a news assistant at The New York Times, and her reporting has appeared in The Daily Beast, The Atlantic, and Vox.