Lawmakers in Florida and other states want felony penalties for protesters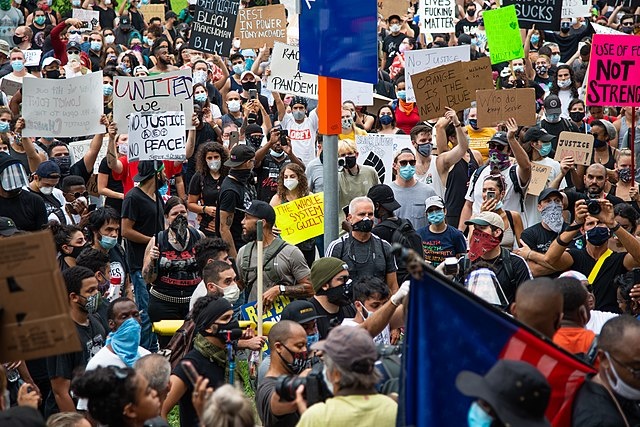 Legislatures in the South are targeting protesters by creating new criminal charges, including felonies that could lead to prison for nonviolent activists in Florida. Most of the bills arose during last year's Black Lives Matter protests in cities nationwide, but Republicans are using the violence of the deadly insurrection at the U.S. Capitol as an excuse to crack down on protests. 
On the evening of Jan. 6, as the nation was reeling from the insurrection, Florida state Sen. Danny Burgess argued that the day's events had shown the need for a new bill to crack down on protests. "We support peaceful protests but today's events and the violent civil unrest over the last several months have no place in America," the Tampa-area Republican tweeted. 
Burgess introduced the bill hours later. A similar version, introduced in the state House by Republican Rep. Juan Fernandez-Barquin of Miami-Dade County, was passed along party lines by a House committee on Wednesday. The committee heard comments from dozens of Floridians opposed to the bill, and Patricia Brigham of the state League of Women Voters called the bill "incredibly authoritarian." 
"The bill would increase penalties for crimes committed during a "riot," making many of them felonies. If protests become riots, anyone who participated could be charged with "aggravated riot" and face the prospect of 15 years in prison.
The legislation creates a new crime of "mob intimidation," defined as a group of people attempting to compel another person "by force or threat of force … to assume or abandon a particular viewpoint." People charged with this offense, even though it's a misdemeanor, must stay in jail until brought before a judge. The bill imposes a similar rule for those arrested for riot or "unlawful assembly."  
Burgess' bill creates a new crime for "aggravated" incitement of a riot. But when social media platforms suspended former President Donald Trump for inciting the Jan. 6 insurrection, Burgess criticized the move and sponsored legislation requiring such platforms to give users a 30-day notice before suspending them.
If signed into law, the anti-protest bill could justify police arresting wide swaths of protesters, and holding them in jail, for the actions of a few people. The ACLU of Florida warned that it "would silence, criminalize, and penalize Black and brown Floridians and their allies for exercising their legitimate First Amendment rights." The group argued the bill is intended to protect white supremacy from those who challenge it.
In the wake of the police killing of George Floyd in Minneapolis last May, protesters took to the streets of Miami every night for weeks. On June 12, they took over Interstate 95. At the same time, Miami residents pleaded with local officials to reallocate funding from police to education and social services. 
But Burgess' bill would require cities or counties to get permission from the administration of Republican Gov. Ron DeSantis to reduce funding for law enforcement. Under the bill, citizens could challenge a local government's budget. After hearing from local officials, a council consisting of the governor and his cabinet would decide whether to approve the budget or "modify … each separate item within the operating budget of the municipal law enforcement agency."
Burgess' bill could also subject local governments to lawsuits for deaths or property damage during riots, if a court finds that the government interfered with the ability of police to "provide reasonable law enforcement protection." It also creates new crimes for damaging monuments or other "memorials."
DeSantis quickly came out in support of the bill and said he looked forward to working with Republican legislators to "swiftly pass this bill … so that we may protect the rule of law in our great state." DeSantis had introduced legislation to crack down on protests last year. If passed and signed by the governor, Burgess' bill would go into effect this summer. 
Rep. Geraldine Thompson, a Black Democrat from Orange County, said the bill "is about power, and it's about race. This particular bill is about maintaining power for certain people and denying power to other people."
Though the Florida legislation goes further than most, other GOP-led legislatures are considering bills creating new penalties for protesters in the South. Similar bills are pending in Kentucky, Mississippi, South Carolina, and Virginia, according to the International Center for Not-for-Profit Law (ICNL). The bills in Mississippi create new felonies for defacing monuments or participating in a "violent or disorderly assembly." 
Last June, the governor of Mississippi signed a bill that created new criminal penalties for trespassing near oil or gas pipelines, as well as other "critical infrastructure." More than half the states have similar laws on the books, including Kentucky, Louisiana, Mississippi, Texas, Tennessee, and West Virginia, according to ICNL. Tennessee, in fact, could soon expand its law to encompass farms.
Tennessee has passed recent laws targeting protests on state property and protesters who block traffic. A 2018 West Virginia law immunizes police officers who kill people while dispersing a riot. Laws in Mississippi, Tennessee, and West Virginia provide legal protections for people who drive their cars into protesters. 
Elly Page, a lawyer with ICNL, told Facing South that many of these bills "create broad new criminal offenses that can capture and criminalize First Amendment protected speech." She also warned that it's hard for protesters to know when they're violating the vaguely defined offenses. 
"This kind of legislation presents a real threat to the right to peacefully assemble — one of the most fundamental rights in our democracy," Page said, "And it threatens to erode the right of people to come together to have their voices heard."
Tags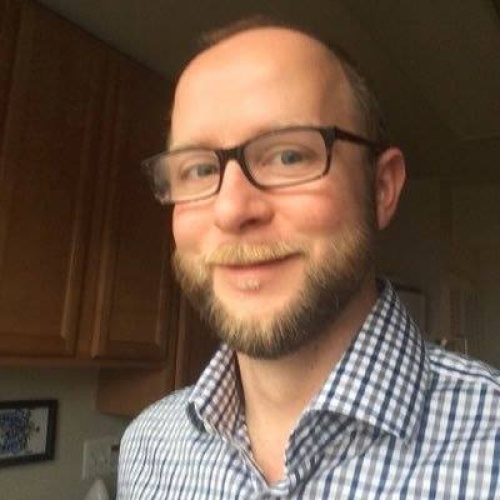 Billy is a contributing writer with Facing South who specializes in judicial selection, voting rights, and the courts in North Carolina.