Delayed census data forces state officials to alter redistricting plans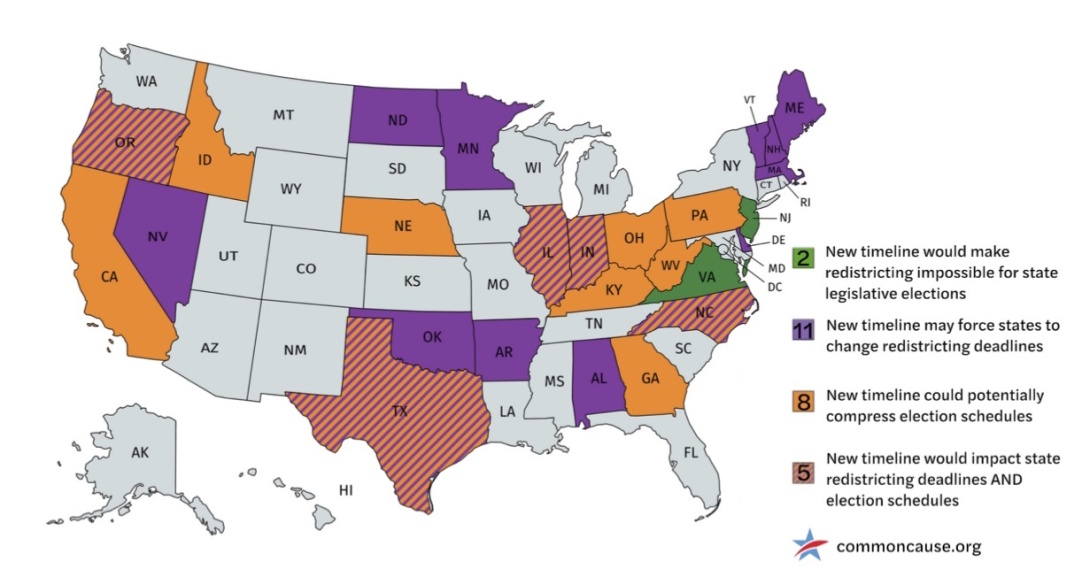 Every 10 years, states are required to create new maps for legislative and congressional districts based on the latest census data. Normally that data is sent to the states by March 31 of the year following the census, but for the first time ever the Census Bureau missed that deadline due to delays caused by the COVID-19 pandemic and the Trump administration's legal fight to exclude undocumented immigrants from the census.
While the Census Bureau initially said it hoped to get the delayed data to the states by July 31, it announced earlier this month that it would instead deliver it by Sept. 30. That's throwing a wrench into states' redistricting plans — and it could possibly lead to postponed elections or elections conducted under outdated maps.
Michael Li, senior counsel at the Brennan Center for Justice at New York University School of Law, said that the upcoming redistricting process could be "the most challenging in recent history."
Even before the census data delay, there were concerns about the fairness of the maps that would be drawn. A recent report from the Brennan Center found that eight of the 13 Southern states are at high risk for gerrymandered districts and unfair maps because of one-party political control of the redistricting process combined with rapid demographic change. Also, for the first time in 50 years states and other jurisdictions with a history of racially discriminatory voting policies will not be subject to U.S. Justice Department preapproval of their maps under Section 5 of the Voting Rights Act, which the U.S. Supreme Court gutted in its 2013 ruling in Shelby County v. Holder. The delay will also mean that there will be less time for public hearings about the maps before elections and less time to challenge newly drawn districts in court.
In all states, a delay in the release of census data makes it harder to maintain the timeline for the redistricting process. In some states, the delays would mean deadlines established by state constitutions or laws would be impossible to meet.
Last month the National Conference of State Legislatures floated five options for states grappling with hard-to-meet redistricting deadlines. They include asking the courts for relief, changing the law to circumvent the deadline, altering filing deadlines or primary election dates, turning redistricting into a two-step process that involves drawing maps with the best information now available and revising them once the final census data is released, and creating backup commissions or boards that would be tasked with redistricting if the primary entity charged with the job fails to complete its task by the statutory or constitutional deadline.
In all, 42 states have a redistricting deadline for drawing their legislative or congressional districts that is set or linked with the census year. That includes nine states in the South: Alabama, Arkansas, Florida, Kentucky, Louisiana, Mississippi, North Carolina, Texas, and Virginia.
Minimizing voter confusion
In Virginia, legislative elections are scheduled for this year that would normally be held under new maps, but the delay in census data has disrupted the process for drawing new House of Delegates district lines. Last fall, Virginia voters approved a constitutional amendment that created a bipartisan redistricting commission to avoid partisan and racial gerrymandering.
Del. Marcus B. Simon, a Fairfax County Democrat and member of the state's redistricting commission, told the Washington Post that it's "practically impossible" to draw new districts and conduct an election under new maps this year. He said lawmakers are just beginning to discuss alternative options, which include allowing this year's elections to proceed under existing maps that were redrawn in 2019 under federal supervision to correct for racial gerrymandering.
But that raises the question of whether all 100 state House delegates would run again next year under new maps and then again as scheduled in 2023, or serve a full two-year term under the old maps. Virginia officials are also revisiting a precedent for holding elections for three years straight, which occurred in the early 1980s when newly drawn state House districts were found to be racially gerrymandered. Elections went ahead under the old map, took place again the following year under a new map, and proceeded as regularly scheduled the year after that.
Adding to the confusion over the timing of elections in Virginia is an effort now underway to change when local elections are held. A bill recently passed by the state legislature would require local governments that now hold city council and school board elections in May of even-numbered years to shift them to November so they're held alongside state and federal races — an effort to increase voter turnout. The measure is now with Gov. Ralph Northam (D), who has not said whether he will sign it. If approved, the change would take effect for elections in 2022.
Next door in North Carolina, which is expected to gain a congressional seat due to its population growth since the 2010 census, discussions got underway this week on how to handle the fallout from the census delay. In a presentation to state lawmakers, Karen Brinson Bell, executive director of the state elections board, recommended that local elections set for this fall be shifted to 2022, the state's 2022 primary be moved from March to May 3, the primary runoff held on July 12, and the general election go forward as scheduled on Nov. 8.
North Carolina is among the first states to propose pushing local elections to 2022 in response to the census delay. Bell noted that of the state's more than 500 municipalities, just 62 need census data because candidates submit paperwork or voters cast ballots based on their ward or district; among them are North Carolina's biggest cities, Charlotte and Raleigh. However, she thinks all of the local elections in the state should be delayed to minimize voter confusion. The Republican-controlled General Assembly will ultimately decide on timing. Li of the Brennan Center told Spectrum News that he thinks the census delay could spur states like North Carolina to transition to holding local elections in even-numbered years.
The timing of next year's election is also on the radar of the legislature in Texas, which is expected to gain three new U.S. House seats due to population growth. Earlier this month, state Rep. Phil King (R) introduced a bill that if passed would allow the governor, lieutenant governor, and state House speaker to postpone the date of the 2022 primary if a redistricting plan is not in place by Sept. 1 of this year. Li told the New York Times that he expects the Republican-controlled legislature will draw those seats to ensure they're won by Republicans — and that a compressed elections schedule would make challenging those districts in court more difficult by leaving less time to gather evidence and expert testimony.
Tags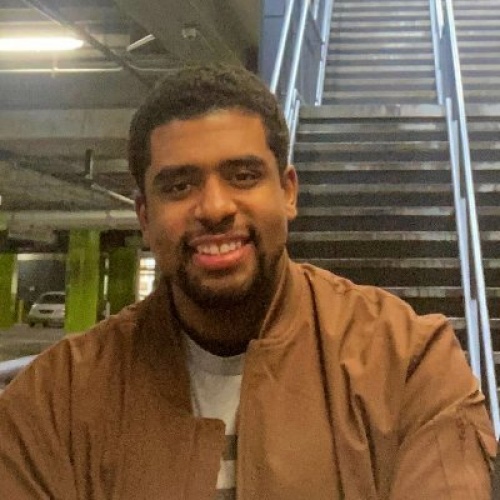 Benjamin Barber is the democracy program coordinator at the Institute for Southern Studies.