Far-right accelerationists hope to spark the next U.S. civil war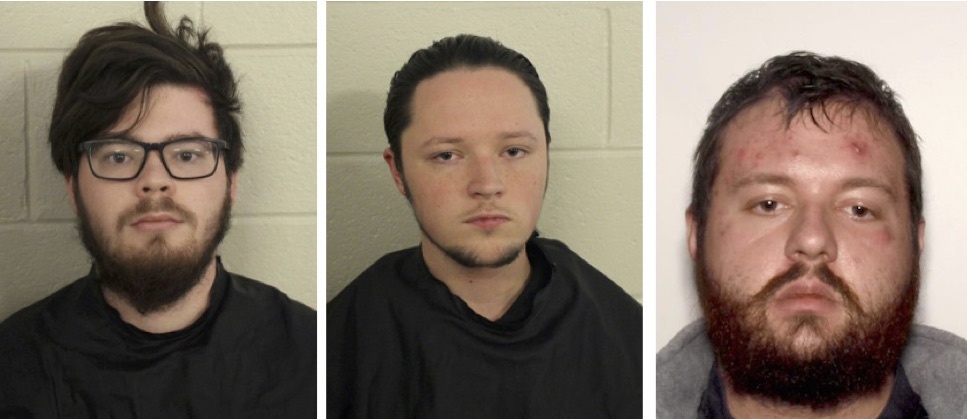 "We want things to accelerate, we want things to get worse in the United States. And from that point, by virtue of the chaos that ensues, that would naturally present some opportunities for us. Law and order starts breaking down, power vacuums start emerging for those who are organized and ready, to take advantage of those." — Rinaldo Nazzaro, leader of the accelerationist hate group The Base, caught on a recorded call on the collaboration platform Wire in 2019
When President Trump's supporters, enraged by the lie that the election was stolen from him, stormed the U.S. Capitol on Jan. 6, their ranks included members of far-right extremist and white-supremacist hate groups allegedly including members of the Three Percenters, the Oath Keepers, Proud Boys, and the This is Texas Freedom Force. Such groups have long schemed about the fall of the U.S. government, and their presence at a riot provoked by a president and other elected leaders shows how formerly fringe far-right ideologies have been brought into the U.S. political mainstream.
Also among those who stormed the Capitol were "accelerationists" who believe the fall of U.S. society has begun and should be hastened through violence in hopes of sparking a race war and creating a white ethno-state. As the Southern Poverty Law Center has observed, accelerationism isn't a new movement but "an iteration more inclined toward terroristic violence." White supremacists have embraced accelerationism in recent years, many inspired by the man who killed 51 worshippers at two New Zealand mosques in 2019 and who talked about the concept in his manifesto. Accelerationists typically have no political interest or social agenda. They don't care about election results, Democrats, Republicans, Trumpism, liberalism, or conservatism. They thrive on political and social instability and aim to throw as much gas on the fire as they can. They want the whole system gone, with maximum bloodshed.
Federal law enforcement has recognized the accelerationist threat. In December 2020, the FBI warned of possible attacks on state capitols by the far-right anti-government Boogaloo movement, saying that the members "believe an impending insurgency against the government is forthcoming and some believe they should accelerate the timeline with armed, antigovernment actions leading to a civil war." Boogaloo groups in Michigan and Minnesota were reportedly scouting statehouses to look for security weaknesses, plot lines of fire, and identify strategic law enforcement positions.
Accelerationists also use violence to frame other groups and inflame social division. Several such incidents happened at Black Lives Matter protests in Minneapolis over the May 2020 police killing of George Floyd. In one, a man threw a hammer through an auto parts shop window, after which the protest erupted in looting and arson; police later identified so-called "Umbrella Man" as being a white supremacist whose aim had been to provoke disorder. In another, white supremacist Ivan Harrison Hunter of Texas was charged with throwing Molotov cocktails into a police station and then firing an AK-47 into it, shouting "Justice for Floyd." In yet another, Benjamin Ryan Teeter of North Carolina was charged with plotting with Hamas, the militant Islamic Palestinian nationalist movement, to blow up federal buildings and traffic in illegal weapons to hasten the fall of the U.S. government. And in Oakland, California, federal authorities charged Air Force Sgt. Steven Carrillo of murdering a security guard at a federal courthouse during a BLM protest. Hunter, Teeter, and Carrillo are all members of the far-right Boogaloo Bois. Teeter pleaded guilty last December, while Hunter's and Carrillo's cases are pending.
Ali Alexander, one of the organizers of the "Stop the Steal" rally that preceded the Capitol assault, emailed a private listserv of conservative activists stating that "accelerationists may have been right" about Big Tech's moves to de-platform conservatives, as Vice reported. And the assault — which itself could be seen as an accelerationist strategy — was carried out by people expressing accelerationist sentiments.
Alarmingly, many of those arrested for their roles in the attack have U.S. military ties. They included retired Air Force Lt. Col. Larry Brock of Grapevine, Texas, one of the men photographed carrying zip handcuffs inside the U.S. Senate chamber. Days before the riot Brock announced on Facebook, "I bought myself body armor and a helmet for the civil war that is coming." After his arrest, federal investigators said Brock — who was fired from a job in 2018 for making racial death threats — was ready to capture and execute members of Congress. Brock was charged with knowingly entering or remaining in a restricted building or grounds without lawful authority, and violent entry and disorderly conduct on U.S. Capitol grounds.
Then then there was 70-year-old retired veteran Lonnie Coffman of rural northern Alabama, who was arrested hours after the riot. Federal authorities found Coffman's pickup truck near the Capitol allegedly loaded with Molotov cocktails full of homemade napalm, a M4 carbine, shotguns, a hunting rifle, handguns, ammunition, machetes, crossbows and bolts, smoke grenades, and a list of Muslim members of Congress. Coffman is charged with possession of an unregistered firearm and carrying a handgun without a license.
Three members of the Oathkeepers, all military veterans, allegedly helped organize a team of at least 40 people who breached the Capitol and were arrested for conspiracy and a slew of other charges. According to authorities, Thomas Caldwell of Virginia coordinated with Oathkeepers from North Carolina in leading the group. His two co-defendants, Donovan Crowl and Jessica Watkins, are also members of the far-right Ohio State Regular Militia. Almost immediately after Biden's election, the group began organizing live combat training in North Carolina and Ohio to prepare for the attack on the Capitol. In a clear indication of a much wider conspiracy, federal indictments show a number of unindicted co-conspirators in Mississippi, North Carolina, and Virginia, as well as Ohio.
There have also been arrests of current military service members in connection with the Capitol attack. For example, Timothy Lewis Hale-Cusanelli of New Jersey — a member of the U.S. Army Reserves and a contractor with a top-secret security clearance at Naval Weapons Station Earle — faces numerous charges for his alleged role in the riot. Federal authorities say he is an avowed white supremacist and Neo-Nazi who has said another civil war is the only way for the U.S. "to get a clear bill of health."
On Jan. 27, DHS issued a stark domestic terror warning through the end of April. The notice cites a high threat environment based on the attack on the Capitol, conspiracy theories related to the 2020 election results and COVID-19, as well as racist and anti-immigrant sentiment. It warns of attacks on governmental facilities and critical infrastructure like power lines, health care facilities, and telecommunications. The same day, federal authorities in California arrested Ian Benjamin Rogers, a Three Percenter, on explosives charges, finding him with a number of homemade pipe bombs. Fueled by racial animus and pro-Trump election conspiracy theories, he was allegedly amassing a large cache of guns, explosives, and ammunition with plans to attack the offices of Gov. Gavin Newsom and the corporate offices of Twitter and Facebook. California authorities also charged Rogers with 28 felonies related to the possession of illegal firearms and explosives.
Documents filed as part of recent criminal prosecutions of people involved in The Base and Atomwaffen Division — accelerationist hate groups with headquarters or other operations in the U.S. South — reveal disturbing trends, including ties to foreign intelligence services and deep penetration of the U.S. military. Taken together with what happened at the U.S. Capitol, they show that accelerationist ideology is no longer lurking in the nation's basement but has arrived on its most public of stages.
The Base, from Russia with hate
In December 2020, William Garfield Bilbrough IV of Denton, Maryland, became the first member of the white-supremacist accelerationist group The Base — which in Arabic translates to "Al-Qaeda" — to be criminally sentenced for his activities with the organization. He got five years in federal prison after pleading guilty to charges of conspiring to transport an alien and for transporting the alien, fellow Base member Patrik Mathews, a member of the Canadian military who fled his country to evade authorities. Federal charges remain pending against Mathews and Brian Mark Lemley of Maryland, another member of The Base who aided Mathews. Both men remain in federal detention.
The Base was started by New Jersey native Rinaldo Nazzaro, a Villanova alum with an elite prep-school education and a background in intelligence. The group has boasted cells in the U.S., Europe, South Africa, Australia, and Canada. Its U.S. presence includes a 105-acre farm in rural Silver Creek, Georgia, which served as a live-fire training center and safe house for members evading law enforcement. But Nazzaro himself operates from his home in Russia.
A DHS intelligence analyst from 2004 and 2006 and later an FBI analyst*, Nazzaro started Omega Solutions International, a security contracting firm, in 2010. Through at least 2014 he worked with the U.S. Special Operations Command in Afghanistan and Iraq on counterterrorism and psychological warfare operations with a top-secret security clearance. According to New York Magazine, in 2012 Nazzaro married a Russian national, and the couple moved back and forth between northern Virginia, the District of Columbia, and New York to a series of swank apartments, eventually having two children. In late 2017, Nazzaro and his family and moved to Russia, into a high-end flat in St. Petersburg. From there, his service with the U.S. government seemingly over, he made his entrée into the world of white supremacy and started The Base.
Using the online aliases "Norman Spear" and "Roman Wolf," Nazzaro came on the neo-Nazi scene seemingly out of nowhere in late 2017, associated with the Northwest Front in Oregon. After showing up on a variety of neo-Nazi podcasts, message boards, and training videos, he quickly gained a following. By December 2018 he was actively recruiting for The Base using his online aliases. Adopting the methods of its Arabic namesake, The Base was organized in small cells designed to operate completely independently of one another, compartmentalizing information and activities to maintain operational security. The Guardian revealed Nazzaro's true identity in early 2020 as he was purchasing 30 acres of property in rural Washington state for a training center for the group.
Throughout 2019, Nazzaro made a number of trips to the U.S. from Russia for small group meetings and encouraged his members to engage in live-fire exercises and to plan real operations. The result was a number of combat training sessions in Wisconsin, Michigan, Pennsylvania, and at the Silver Creek farm in Georgia. But that year, members' reaction to the outing of a Base member by a news outlet touched off a series of arrests by federal and state authorities.
In August 2019, an undercover investigation by the Winnipeg Free Press identified Mathews as a member of The Base. Mathews was a combat engineer with expertise in explosives. As the Canadian military and Royal Canadian Mounted Police began investigating, he fled the country, illegally crossing into the U.S. where he was harbored by Base members Lemley and Bilbrough. A former U.S. Army Calvary scout with combat experience, Lemley shuttled Mathews from Michigan to locations in Virginia and Maryland and ultimately to the Georgia farm, where Mathews hid for several months. The farm was owned by the family of Base member Luke Austin Lane, the leader of the group's so-called "Southern Cell." Lane's close friend and Base associate in Silver Creek was Jacob Kaderli, a community college student known for his desire to fight in the Ukraine with far-right militias.
 
Lane, Kaderli, and other Base members were also adherents of The Order of Nine Angles (O9A), a Satanic occult group with neo-Nazi ideology that claims to have been established in the 1960s in the United Kingdom. Federal law enforcement has warned of O9A ideology and its growing popularity with neo-Nazis and white supremacists. In The Base, O9A wasn't just talk: At a Silver Creek training session in October 2019, Bilbrough, Kaderli, and other Base members stole a ram from a nearby farm, dropped LSD, and sacrificed the animal in an occult ceremony. Propaganda pictures of Base members with the decapitated ram circulated online as group propaganda and were later introduced in federal court by prosecutors.
But the FBI had been surveilling The Base, both electronically and with undercover agents, almost from the group's beginning. The arrests started after members began plotting murders as revenge for the outing of Mathews and other Base members and attacks at a January 2020 gun rights march in the Virginia capital to sow confusion and disorder.
The FBI made its first arrest of a member of The Base in November 2019. Richard Tobin was apprehended in his home state of New Jersey and charged with criminal civil rights violations after he allegedly ordered the group's members to vandalize synagogues in several states in response to the outing of Mathews. He called the proposed attacks "Operation Kristallnacht," a reference to the infamous 1938 Night of Glass pogrom in Germany when Nazi paramilitaries killed hundreds of Jews and smashed and burned Jewish homes, shops, restaurants and other property. Tobin's case is still pending.
January 2020 brought more arrests of The Base members, with Lemley and Mathews apprehended in Delaware. Lemley was charged with illegally transporting and harboring an alien, transporting an illegal machine gun, disposing of a firearm to an alien illegally in the U.S., and interstate transport of firearms with the intent to commit felonies, while Mathews was charged with being an alien in possession of a firearm and transporting firearms illegally in interstate commerce with intent to commit felonies. According to federal prosecutors, the pair was amassing ammunition and illegal weapons and had plans to kill police officers, gun rights marchers, and counter-protestors at the Virginia gun rally with the goal of stoking civil unrest and racial violence. They also discussed blowing up bridges and other critical infrastructure. Prosecutors say Lemley was also an active member of neo-Confederate organizations. As the FBI raided their apartment, the men destroyed their cell phones and flushed the parts down the toilet. Both have pleaded not guilty and are in custody awaiting trials that have been delayed by the COVID-19 pandemic.
Bilbrough was also arrested last January and appears to be cooperating with investigators. Federal court documents show his central role in Lemley's and Mathews' plans to carry out attacks at the Virginia gun rally, his involvement with other unnamed members of The Base in Alabama, and his plans to travel to Ukraine to fight with far-right militias. The Base member Yosef Barasneh of Oak Creek, Wisconsin, was also arrested by federal authorities in January 2020 and charged with criminal civil rights violations for vandalizing synagogues in Michigan and Wisconsin at the Tobin's direction. Barasneh pleaded guilty and is awaiting sentencing.
And that same month in Georgia, Lane and Kaderli along with IT specialist Michael John Helterbrand of Dalton, Georgia, were arrested and charged with conspiracy to commit murder and participation in a criminal gang for allegedly plotting the killing of a couple from nearby Bartow County who had been erroneously identified as anti-fascist or "antifa" activists. According to Georgia prosecutors, the three men — with an undercover FBI agent in tow — went as far casing the victims' house and neighborhood multiple times, finalizing the date for the killing and tactical plans (including burning the home to destroy evidence), choosing weapons, and building silencers. They even planned on killing Base comrades Lemley and Mathews because they knew too much about the Bartow County murder plot. Investigators later claimed Lane even had a more extensive "hit" list that included his own father and local journalists. Kaderli and Helterbrand were also charged with animal cruelty for their part in the ritual killing of the ram, while Helterbrand landed in trouble in jail after a homemade knife was found in his cell during a routine search. All three Georgia men have pleaded not guilty. Their cases, like all the others, have been slowed by the COVID-19 pandemic.
From Russia, Nazzaro's reaction to the arrests on Wire was one word: "Fuck." He reportedly turned over the passwords for the group's Protonmail and social media accounts to other members and went quiet.
Federal authorities have concerns that Nazzaro is a Russian intelligence asset. If true, it would mean that the U.S. Special Operations Command and the FBI itself had been compromised by a foreign agent for years. It would also mean that the Russian government was actively using highly trained U.S. neo-Nazis and white supremacists to stoke racial and social division. Federal prosecutors said as much in open court during a December 2019 detention hearing in the case of Tobin, who himself was convinced that Nazzaro was a Russian spy and told federal investigators as much. Nazzaro has repeatedly denied any connection to Russian intelligence.
To date, Nazzaro has not been charged with any federal crimes, and neither he nor any of his companies appear on any "Blocked Party" lists issued by the U.S. Treasury Department. Those lists prohibit U.S. banks and companies from doing business with parties involved in terrorism, illegal activity, or subject to certain sanctions. But after the U.S. Capitol attacks, foreign governmental backing of violent domestic right-wing groups is a topic of renewed urgency.
Atomwaffen penetrates U.S. military
Taking its name for the German word for atomic weapons, Atomwaffen Division is a far-right accelerationist group created in 2015 by Brandon Russell in Florida and announced on the now-defunct neo-Nazi Iron March website. Since then, the group has expanded throughout the U.S. and to the U.K, Canada, Germany, and the Baltic states. Like The Base, it was set up to operate in small cells independent of one another.
In 2017, Russell and fellow founding member Devon Arthurs were jailed after Arthurs killed two Atomwaffen members at the New Tampa, Florida, townhouse he and Russell shared. During the investigation, police found coolers full of explosives, fuses, and detonators belonging to Russell as well as the radioactive materials thorium and americium. Russell was an active duty member of the Army National Guard and nuclear engineering student at the University of South Florida.  Still in uniform, he returned from maneuvers to find dead bodies and police in his home. Arthurs, charged with double murder by Florida authorities, pleaded not guilty and had his case put on hold while he received mental health treatment in a state hospital. Russell eventually pleaded guilty to federal explosives charges and was sentenced to five years in prison. Arthurs told law enforcement that Russell was planning to blow up synagogues, power lines, and the Turkey Point nuclear power plant near Miami.
But even with its creators in jail, Atomwaffen has flourished through its online presence — with deadly consequences. In December 2017, 17-year-old Nicholas Giampa of Virginia, reportedly a follower of Atomwaffen and in direct contact with the group, shot and killed his girlfriend's parents after they learned of his neo-Nazi activities and forced their daughter to break up with him. The teen then shot himself but survived; his injuries have left him incompetent to stand trial. And in January 2018, 20-year-old Atomwaffen member Sam Woodward allegedly stabbed to death 18-year-old Blaze Bernstein — an openly gay Jew — in California. Woodward joined Atomwaffen in 2016, was active online, and had attended live-fire combat training events in Texas. He has been charged with murder and hates crimes by California authorities and is awaiting trial.
Atomwaffen has penetrated the ranks of the U.S. military. In the spring of 2020, for example, the Naval Criminal Investigative Service acknowledged it was investigating an active duty sailor, David Cole Tarkington, for serving as recruiter for Atomwaffen on the Iron March platform, allegedly recruiting dozens of members. There's also the case of Vasillios Pistolis, an active-duty Marine who participated in the deadly Unite the Right march and riots in Charlottesville, Virginia, in 2017; after he was identified by ProPublica and other media outlets as an active member of Atomwaffen, the Marines finally drubbed Pistolis out of the Corps in 2018. And in September 2019, the FBI arrested Jarrett William Smith, an active-duty U.S. Army infantryman stationed in Kansas, after he disclosed to an undercover FBI agent his plot to kill antifa activists, blow up cell towers, and assassinate politicians and journalists. Smith was an Atomwaffen member who had also planned to fight with far-right militias in the Ukraine. He pleaded guilty and is currently in federal prison.
Smith's mentor in the far-right world was Craig Lang, a North Carolina native and U.S. Army veteran turned mercenary who is wanted by Florida and federal authorities for the double murder and robbery of a couple in connection with a bogus gun transaction and in a passport fraud scheme. Lang was dishonorably discharged in 2013 after he stole anti-personnel mines, assault rifles, and night vision gear and went AWOL, traveling from Fort Bliss in Texas to Harnett County, North Carolina, where he intended to kill his estranged wife. He was arrested before he could carry out his plot and disciplined by the military instead of the criminal justice system. According to federal court documents, Lang is closely associated with neo-Nazis and white supremacists and has fought with far-right militias in the Ukraine off and on for years. Currently in the Ukraine and fighting extradition to the U.S., Lang has become a cause célèbre for Ukrainian far-right militants.
And this past November, Liam Collins, Jordan Duncan, Justin Hermanson, and Paul Kryscuk were indicted by federal authorities in North Carolina on a variety of charges included illegally manufacturing, transporting, and selling firearms and silencers. Most of their customers were associated with Atomwaffen and were active-duty military. Collins, Duncan and Hermanson were U.S. Marines who had been stationed together at North Carolina's Camp Lejeune. According to federal affidavits, Collins had served as an Atomwaffen recruiter for years and frequently stated on Iron March that he joined the Marines to get combat training for use with Atomwaffen. He also discussed the frequent live-fire combat training sessions held by the group. At the time of the indictments, Hermanson was still on active duty at Camp Lejeune. After leaving the Marines, Duncan worked as a contractor for the Air Force and when arrested was still working as a contractor for the U.S. Navy. Their cases are still pending.
So are others: In late December 2020, accidentally unsealed federal court documents showed federal authorities in Wisconsin were investigating individuals associated with Atomwaffen who were planning attacks against power lines and power plants in the Southeastern U.S. — plans they wanted fast-tracked if President Trump lost reelection. That investigation is ongoing.
U.S. authorities respond
After an increasingly deadly trend of right-wing domestic terror attacks in 2018 and 2019 involving accelerationist ideology, Democrats in Congress took notice.
In July 2020, the House Committee on Homeland Security's Intelligence and Counterterrorism Subcommittee held a hearing titled "Assessing the Threat from Accelerationists and Militia Extremists." Among those who testified was Dr. Heidi Beirich, a political scientist who's the co-founder and chief strategy officer of the Global Project Against Hate and Extremism (GPAHE) and the former director of the Southern Poverty Law Center's Intelligence Project. In her testimony, Beirich detailed how social media platforms enabled the spread of accelerationist ideology from violent neo-Nazis to further radicalize other right-wing groups like militias and the Boogaloo movement:
The true accelerant of these movements is the Internet. It was nearly impossible for extremists in earlier eras to connect and recruit when their only tools were faxes and phones, and no one was monetizing or advertising their content. Much as Hitler used the new radio to push his views into German families' homes, thereby radicalizing an entire country into genocidal thinking, extremists who saw the potential of the Internet in the 1990s have been able to successfully use mainstream online platforms in the same way. Given that the major platforms did not begin to enforce their anti-hate terms of service until after the Charlottesville, Virginia, riots in 2017, and still are muddling their responses to these issues today, there is no way to know how many millions were and still are radicalized online. But make no mistake, the dynamics that created today's growing accelerationist terrorist problem originate in cyberspace.
Beirich added that it is "particularly disturbing" that a movement whose ideas are linked to terrorism and the building of an international white supremacist network organizes openly online, and noted that Twitter took down related accounts in July 2020 only after GPAHE released a report on the movement's dangers. Among her recommendations to Congress for addressing the problem is passing the Raising the Bar Act, which would establish a baseline of where each social media platform is in terms of dealing with problematic content and then hold the platforms accountable for doing better, and the Transnational White Supremacist Extremism Review Act, which directs the Office of Intelligence and Analysis at the Department of Homeland Security to develop and disseminate a threat assessment regarding threats to the U.S.  from foreign violent white supremacist extremist organizations.
Beirich also discussed the importance of addressing far-right extremism in the U.S. military. The concern is longstanding; in 2006 Defense Department investigators revealed that there were potentially tens of thousands of active-duty service members with ties to neo-Nazis and white supremacists. The problem has taken on fresh urgency in the wake of the Jan. 6 attack on the Capitol given that a National Public Radio analysis found that nearly 1 in 5 people charged over their alleged involvement in the incident appear to have a military history. In addition, a 2019 poll conducted by the Military Times and Syracuse University Institute for Veterans and Military Families found that one-third of active-duty troops said they had "personally witnessed examples of white nationalism or ideological-driven racism within the ranks in recent months."  Earlier this month, the Defense Department's inspector general announced an investigation into the effectiveness of Pentagon policies and procedures barring service members from advocacy of or participation in white-supremacist or other extremist groups.
President Biden in his Jan. 20 inaugural address promised to confront and defeat "a rise in political extremism, white supremacy, domestic terrorism." Meanwhile, his choice to lead the Defense Department — retired Gen. Lloyd Austin, the nation's first Black defense secretary — said during his Jan. 19 confirmation hearing that he too would work to combat extremism in the military.
"The Defense Department's job is to keep America safe from our enemies," Austin testified. "But we can't do that if some of those enemies lie within our own ranks."
* After initial publication of this story, DHS confirmed to Vice that it employed Nazzaro, who had posted commendation letters from DHS and the U.S. Marines.
Tags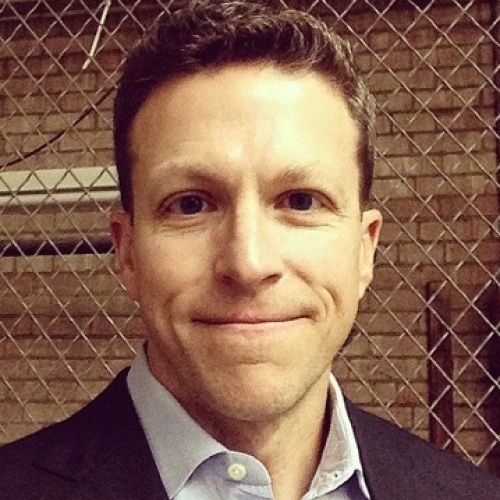 Greg is a North Carolina attorney who also serves as the chancellor of the Western North Carolina Conference of the United Methodist Church.