The University of Arkansas's hidden history of helping Nazis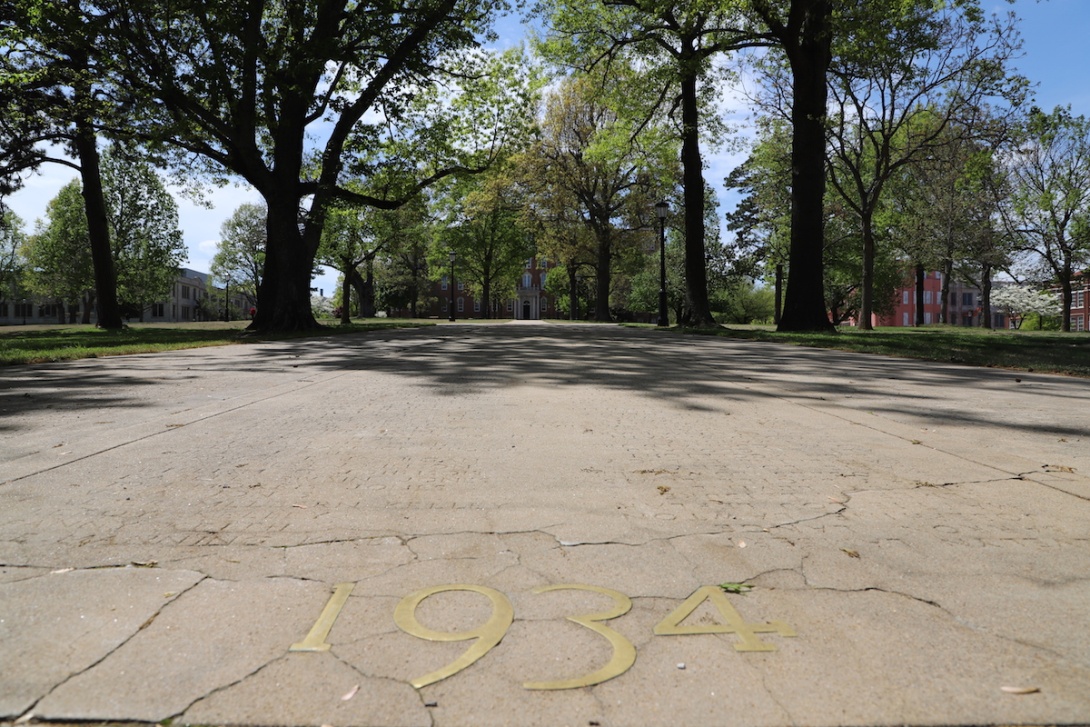 (This story was updated on May 5, 2021, to correct John Treat's title and the course he teaches.)
On June 5, 1934, key members of Adolf Hitler's administration gathered in the German capital of Berlin to begin discussing what would eventually become the Nuremberg Laws — two laws implemented the following year to suppress first Nazi Germany's Jewish, and soon also its Romani and Black, populations. One of them, the Law for the Protection of German Blood and German Honor, forbade among other things marriage and extramarital intercourse between German citizens and Jews. 
At the meeting, several Nazi bureaucrats cited the work of a young lawyer named Heinrich Krieger, newly returned from his year studying abroad in the United States at the University of Arkansas School of Law in Fayetteville. There, he researched how laws across the U.S. segregated and disenfranchised Native Americans, African Americans, and other non-white groups — a legal model the Nazis looked to as a way to control Jews and other minority groups in Germany. Inspiration for the Nuremberg Laws came directly from Krieger's research into American race laws, including prohibitions on interracial marriages.
"He was in Arkansas in the dead middle of the Jim Crow era," Yale historian James Q. Whitman, author of "Hitler's American Model: The United States and the Making of Nazi Race Law," told Facing South. "He seems to have taken an interest particularly in American Indian law."
Krieger's research cited at the Berlin meeting was a review of the history of American laws related to Indigenous people, who had only recently been declared citizens under Calvin Coolidge's Indian Citizenship Act of 1924. For centuries the law had treated them not only as non-citizens but as subhuman, subjecting them to the 19th century's violent Indian removal policies; the Trail of Tears (part of which ran through Fayetteville); the separation of Indigenous children from their families, communities, language, and culture; and forced sterilization. Throughout the debates in Germany that led up to the adoption of the Nuremberg Laws by the Nazis in 1935, Nazi officials relied on Krieger's observations about the American laws that governed its brutal treatment of non-white people. 
"The U.S. led the world in eugenic thinking in the 1930s," said John Treat, a historian who teaches an honors humanities seminar at the University of Arkansas that covers Krieger. "We were the model for the Nazis."
This year the University of Arkansas celebrates the 150th anniversary of its founding as the first public university in the state. It's among the nation's public land-grant universities — schools of practical education that were created by President Lincoln and funded with expropriated Indigenous land. Like many schools and other institutions today, the University of Arkansas finds itself in a moment of reckoning with shameful histories, from buildings named after white supremacists to alumni who contributed to oppression.
At the center of the firestorm in Fayetteville right now are the late Gov. Charles Brough, who taught at the school, and U.S. Sen. J. William Fulbright, who was a student there and later served as the university's president. On March 13, more than 100 demonstrators marched across campus, demanding the school remove their names from positions of honor because of their roles in promoting white supremacy. In 1919, Brough came to the aid of white farmers who, incensed that Black sharecroppers were trying to unionize, spread baseless rumors of an insurrection that resulted in the massacre of hundreds of Black Arkansans. And in 1956, Fulbright helped draft the Southern Manifesto, a statement opposing racial integration signed by 19 U.S. senators and 82 representatives from the South.
In response to the protests, Chancellor Joseph Steinmetz last August organized a committee to consider what to do with campus memorials to Brough and Fulbright. On April 28, the 19-member committee published its recommendations, calling for the university to remove Fulbright's name from the College of Arts and Sciences, his statue from in front of Old Main, the oldest building on campus, and Brough's name from the Brough Commons dining hall.
The University of Arkansas does not honor Heinrich Krieger in the ways it does Brough or Fulbright, of course, and consequently he hasn't gotten much attention from students. Instead, his name lurks like a malevolent spirit, haunting the school with its shameful legacy. The institution has, so far, chosen to look away. 
Ignorance and antisemitism
Not much is known about Heinrich Krieger. He was a German lawyer who attended the University of Arkansas in 1933 and 1934 to study business and American race law — particularly laws regarding Indigenous Americans. The Nazis had long been interested in American race law; in his book "Mein Kampf," Nazi leader Adolf Hitler said the U.S. was "the one state" in the world creating the kind of racist society the Nazi regime wanted. The Nazi foreign office sent scholars including Krieger to the U.S. as well as South Africa and Latin America to learn more about how other countries dealt with race.
In March 1935, after completing his studies in Fayetteville, Krieger published an article in the George Washington Law Review titled "Principles of the Indian Law and the Act of June 18, 1934." In it he observed, "[The] Indian, though being a national of the United States, was not her citizen." Nazi leaders were inspired by America's ability to treat marginalized populations as less than full citizens while still maintaining a positive global reputation, so they used Krieger's studies of American race laws as a template for their own.
Krieger returned to Germany after his year abroad. He was almost immediately connected with Reich administration officials, including Minister of Justice Franz Gürtner, who drew on the expertise in race policy Krieger developed during his time in Fayetteville. Krieger went on to serve in the German army during World War II.
But among the University of Arkansas community, this history remains largely unknown.
"The University has a responsibility to educate folks and to really incorporate these things in their diversity policies," Klein said. "To name this, when they talk about discrimination, to name antisemitism, to cite examples of it, and to adequately respond to it, instead of giving a passive response of, 'We are inclusive of everyone.' That's not enough."
"A Nazi bureaucrat studied here? I feel like that should be more talked about," said Rachel Moline, a graduate assistant in political science at the school and one of its few Jewish students.
The University of Arkansas does not have a strong Jewish presence, to put it mildly. On a campus of 27,000 students, the Hillel chapter estimates there are only 90 Jewish students, undergraduate and graduate. That tiny 0.3% presence is reflective of Arkansas, where Jews have always been a small minority, never making up more than 0.5% of the state's population. In recent years the state's Jewish population has become concentrated in a few communities including Fayetteville. While 13 cities in Arkansas had more than 50 Jewish residents in 1937, by 2008 only five did, and congregations in Little Rock and Bentonville were the only ones with full-time rabbis, according to the Encyclopedia of Arkansas.
"There was really not a Jewish presence to speak about in Northwest Arkansas until recent years," said Sam Radwine, a cantor at Bentonville's Etz Chaim, a synagogue founded in 2004.
Arkansas's small Jewish community lives among neighbors deeply ignorant about Jewish history. A recent survey of millennials and Gen Z by the Conference on Jewish Material Claims Against Germany, which represents the world's Jews in negotiating compensation for Nazi persecution, found Arkansas has the lowest Holocaust knowledge of all 50 states, with 69% of respondents unaware 6 million Jews were killed in the Holocaust. Arkansas's Jews also face overt antisemitism: In 2019 and 2020, the ADL counted 17 antisemitic incidents in the state, including the defacing of a Little Rock mural with Nazi graffiti and the vandalizing of a Hanukkah menorah display in Hot Springs.
"Arkansas's history has absolutely been complicit in racism, has been complicit in xenophobia, has been complicit in antisemitism," said Toby Klein, a University of Arkansas graduate student in public policy, president of the school's Lavender Society for queer students, and co-president of Temple Shalom of Northwest Arkansas. She helped draft a bill, now signed into law, that requires Holocaust education in Arkansas public schools.
"The University has a responsibility to educate folks and to really incorporate these things in their diversity policies," Klein said. "To name this, when they talk about discrimination, to name antisemitism, to cite examples of it, and to adequately respond to it, instead of giving a passive response of, 'We are inclusive of everyone.' That's not enough."
'History is going to judge'
While the University of Arkansas has largely ignored Krieger, students have been successful in forcing it to grapple with the legacy of more prominent controversial figures like Fulbright. Student activists are calling on the school to consider how his legacy of political cruelty shapes the lived reality for Black students on campus — and to change it.
The March protest on campus over the Fulbright memorials, held a year to the day after the Louisville police shooting of Breonna Taylor, was part of a longer student movement to get the University of Arkansas to address institutional racism. Last summer, as the nationwide Black Lives Matter protests were underway after the Minneapolis police killing of George Floyd, Black students used the hashtag #BlackAtUARK on social media to detail racist experiences they faced on campus. "#BlackAtUark is having a segregationist glorified on campus with a statue, dining hall and a college all in his name," one tweet read. "Being #BlackAtUark is having [the fraternity] PIKE throw a fried chicken, watermelon, and 40 oz themed party to celebrate Martin Luther King Jr. Day," said another. The school's Black Student Caucus released a list of 15 demands on Instagram; among them was the removal of Fulbright's name and statue from campus.
The committee tasked with evaluating Fulbright's and Brough's legacies submitted its recommendations to Chancellor Steinmetz on April 23. Five days later, they were released to the public. The committee voted on three questions — Fulbright's name on the College of Arts and Sciences, his statue outside of Old Main, and Brough's name on a dining hall — and recommended removing each of them. The recommendations now go to the Board of Trustees.
"The committee recognizes that these recommendations alone will not transform the University of Arkansas into a wholly equitable and antiracist campus," they wrote. "Nonetheless, public memorials, statues and dedications need to be changed if they reinforce historic racism." 
The process now underway of confronting these still-hurtful chapters of the university's history provides a potential road map for dealing with the likes of Krieger. Treat, the University of Arkansas history professor, fears that failing to confront the school's Nazi connection now will only create a more fraught reckoning down the road.
"In 20 years, this will be an issue again," he said. "And people will ask, 'How could so many academics and so many people who thought they were leaders think that this wasn't important?' History is going to judge what we do here."
Tags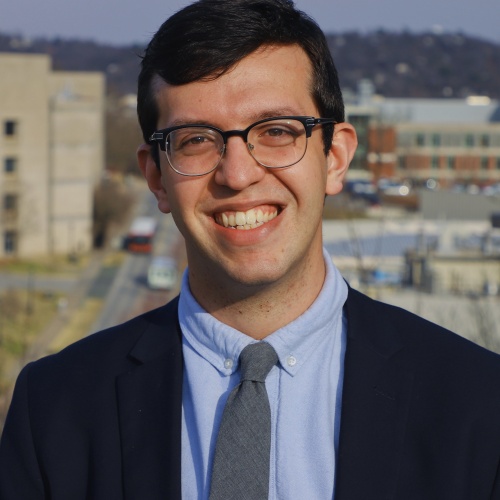 Michael is a freelance writer and journalist based in Northwest Arkansas, covering politics, business, and history. He has written for Walton Insights, Arkansas Soul, and the Howard Center for Investigative Journalism's Nowhere to Go.