VOICES: Georgia's new voting law is an assault on our democracy's future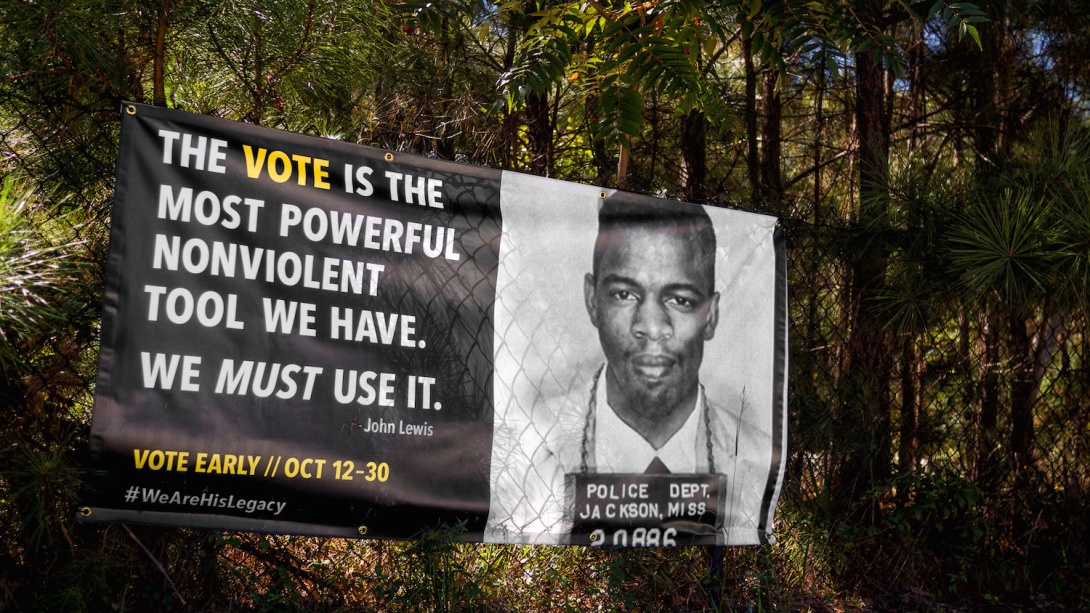 In the 2020 U.S. presidential election, 52% to 55% of 18- to 29-year-olds voted, making up 17% of the total voter turnout nationwide, according to estimates from the Center for Information and Research on Civic Learning & Engagement at Tufts University. That turnout was almost 10 percentage points higher than in the 2016 presidential election, demonstrating young people's increased influence over the democratic process.
Among the states where young people turned out in record numbers last year was Georgia, where they made up 20% of the state's total electorate. This means that 1 in 5 ballots cast in Georgia was cast by a young person. These stunning numbers were made possible by the groundbreaking organizing work of groups like Fair Fight, New Georgia Project, and Asian Americans Advancing Justice, who empowered young activists and organizers of color to register, educate, and motivate their peers to vote during a global pandemic.
In response, Georgia's Republican-led legislature passed and Gov. Brian Kemp (R) signed into law S.B. 202, far-reaching legislation designed to roll back these gains by limiting access to voting tools used disproportionately by young people and people of color. Proponents claim the law will increase election security. But a Department of Homeland Security panel has said the 2020 elections were "the most secure in American history," suggesting the legislation had ulterior motives.
Motives aside, the law's effect is clear: It will restrict access to voting by imposing unnecessary regulations that particularly burden young people of color. For example, the law requires voters casting absentee ballots to follow new identification requirements, which have been shown to disproportionately affect young people — especially young people of color. People who want to cast a provisional ballot — a safety net for voters whose eligibility is questioned, used disproportionately in communities of color — will now have to comply with confusing new rules. The law also makes it a crime to give food and water to people standing in line to vote, a problem that also disproportionately affects non-white communities. This specific provision is aimed at curtailing the work of groups like the New Georgia Project and Black Voters Matter that have offered material support to people in long voting lines.
Georgia's new law will not only stop young people from voting — it will also stop young people from achieving elected office. How are young people supposed to campaign and galvanize their base when democratic access is restricted after every election? How are we supposed to eventually take the reins and lead the country when the older generations continue to place barrier after barrier in our path?
Laws like these are part of the reason many millennials born from 1981 to 1996 and the zoomers that came after them don't see representative democracy as a platform for achieving justice. This dissatisfaction is felt not just in the United States but around the world, according to recent research from the University of Cambridge. "We find that across the globe, younger generations have become steadily more dissatisfied with democracy — not only in absolute terms, but also relative to older cohorts at comparable stages of life," states the October 2020 study by the school's Bennett Institute for Public Policy and its Centre for the Future of Democracy. This is a dangerous trend and can be changed only by policies and reforms that expand access to the ballot.
Politicians, the media, and community leaders have long admonished young people for not participating in the electoral process. When we hit the streets and protest, our elders tell us that we need to take our anger and frustrations to the ballot box. Young people took that advice and turned out in historic numbers in 2020 — but now we are being punished for it.
There was a time when Georgia was a leader among states in empowering young people to vote. In 1943, the state legislature put on the ballot an amendment to lower the voting age from 21 to 18. It passed, making Georgia the first state in the nation to let 18-year-olds vote. The slogan for the amendment's vote yes campaign was "old enough to fight, old enough to vote," acknowledging that many young people at the time were fighting in World War II. The national voting age wasn't lowered to 18 until July 1, 1971, when the 26th Amendment to the U.S. Constitution was finally ratified.
As we approach the 50th anniversary of that amendment's adoption, we should be expanding youth access to the ballot rather than restricting it. One way to do that would be for Congress to pass the For the People Act, sweeping legislation that would shore up voting rights across the board, including for young people. Among other things, it would allow 16- and 17-year-olds to pre-register to vote, create online voter registration, and require colleges and universities that receive federal funds to appoint a "campus vote coordinator" to help students participate in elections.
Voters in Georgia, especially youth and people of color, should live in comfort knowing that their right to vote is not only protected, but also valued. Unfortunately, S.B. 202 was passed, undermining that notion along with the very stability of the nation's democracy. A strong coalition of activists and organizers must come together and demand that federal action be taken. Otherwise, we are looking at a grim future that resembles one of the Jim Crow era, and it's vital that history doesn't repeat itself. Not now or ever.
Tags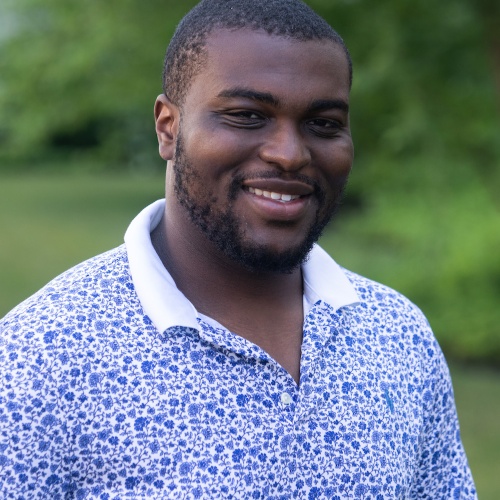 Evan Malbrough is a recent Georgia State University graduate and voting rights activist. A 2020-2021 Andrew Goodman Foundation Puffin Democracy Fellow, he organized and managed the first all student-run polling site in the state of Georgia in 2020, and he launched the Georgia Youth Poll Worker Project to recruit and train young poll workers.
Alba Villarreal is a third-year political science student at Georgia State University. She hopes to serve as an advocate for her community through political mobilization and fighting for the rights of marginalized folks everywhere.