VOICES: A step toward occupational licensing fairness for Georgians with criminal records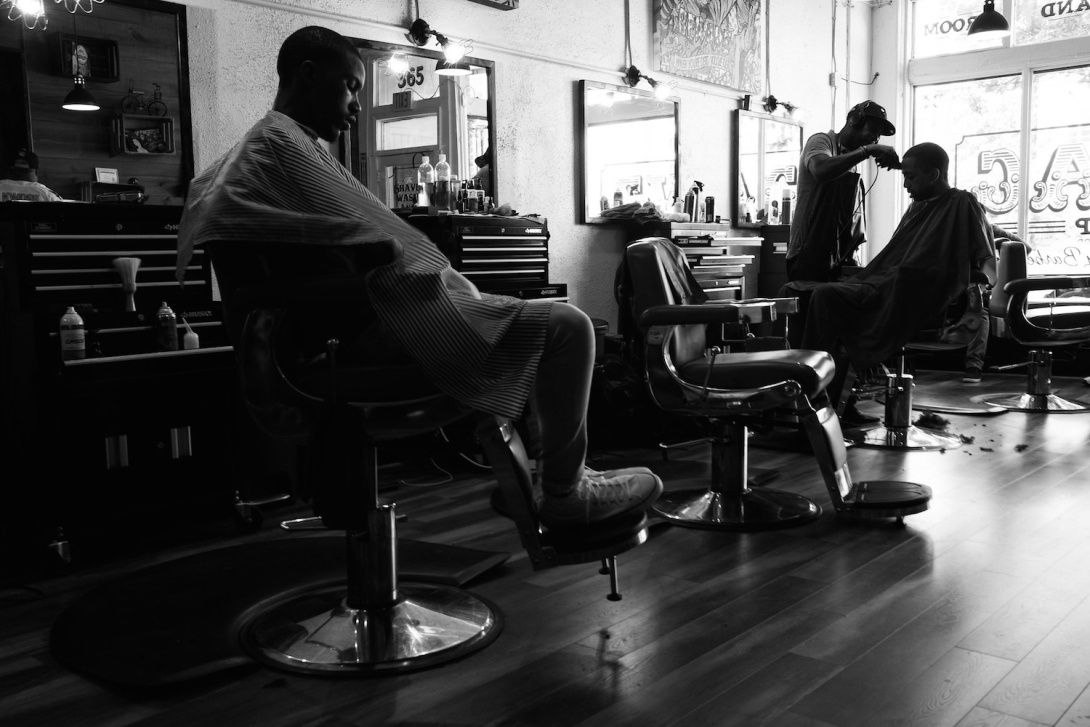 According to recent estimates, 1 in 3 Georgians have a criminal record. The accompanying stigma often proves difficult to remove — and current state policy can make it economically devastating.
Consider Bill, for example. In 2012 the Atlanta resident and father of three, who asked that his full name not be used, lost his livelihood because of a 30-year-old mistake: an altercation with a friend's boyfriend that resulted in a battery charge and misdemeanor conviction. A construction worker, Bill is among the 40% of Georgia workers whose occupations require a license or certification from a state-approved board. But after losing his job during the pandemic, he applied to the state construction industry licensing board to renew his license and add additional certifications. Instead, he had his credentials revoked by the board because of his decades-old criminal conviction.
Unfortunately, Bill's story is not unique.
The most recent data shows that 1 in 7 Georgians need an occupational license to perform their job. These people tend to earn higher wages, are more likely to work full time, and have lower rates of turnover and unemployment than unlicensed peers. Georgia oversees 42 licensure boards that operate independently but often rely on state records for background checks. These boards are guarding entry into jobs that offer opportunities for upward mobility to those of modest means including athletic trainer, auctioneer, barber, cosmetologist, landscape contractor, and massage therapist. Navigating these boards and their standards can pose a challenge for individuals seeking a license to ply their trade, and passing a criminal background check is a common requirement.
Because the criminal justice system disproportionately impacts people of color, these "collateral consequences" — penalties that accompany a conviction but were not imposed by the court, like the loss of an occupational license — perpetuate significant racial disparities in employment.
Of course, licensing schemes that mandate criminal background checks theoretically aim to protect consumers' health and safety, while inquiries into convictions related to the occupation can certainly be reasonable. But far too often, licensing restrictions based on criminal convictions offer no benefit to public safety and health. For instance, a business owner in Georgia can be stripped of their occupational license if convicted of any felony, anywhere in the country — even if it was completely unrelated to the profession.
There appears to be increasingly bipartisan support for "fair chance" and "ban the box" laws — policies that prohibit employers from asking on job applications whether applicants have a criminal record. Fair chance licensing is another area ripe for reform in Georgia and other states. Irrational licensing restrictions for those with criminal records, and their impact on families and the economy, have spurred calls for change from voices as diverse as the progressive Center for American Progress to the general counsel for Koch Industries. Reducing barriers to licensure for people with records represents a singular opportunity for across-the-aisle cooperation.
Georgia has already taken some important steps toward fair chance licensing reform. In 2016, the legislature revised Title 43 of the state's legal code, which speaks directly to the way that licensing boards can deny credentials to individuals with a criminal record. The new law requires boards to consider factors such as a conviction's relevance to the license sought, the time elapsed since conviction, the nature of the conviction, and the age of individuals at time of the offense. This law has the potential to help thousands of Georgians just like Bill, whose offense was completely unrelated to the industry he sought to join to provide for his children during the pandemic.
And earlier this month, Gov. Brian Kemp (R) signed into law Senate Bill 114, which bars licensing boards from denying or revoking an occupational license just because the applicant is on community supervision, meaning probation or parole. The new law doesn't apply to those on supervision for a felony crime against a person, including battery or assault, or for a crime requiring sex offense registry. The Georgia Justice Project will be helping Peach State residents with criminal records apply for licenses and appeal denials considering the new law.
But Georgia lawmakers can remove more barriers to work for people with criminal records by further reforming occupational licensing laws to remove vague statutory requirements, increase transparency in the licensing process, and create affirmative paths to licensure for people with criminal records. It's past time to help Georgians like Bill who have paid their debt to society and are seeking a fair chance to work, support their families, and give back to their communities.