Low-wage care workers rally for the American Jobs Plan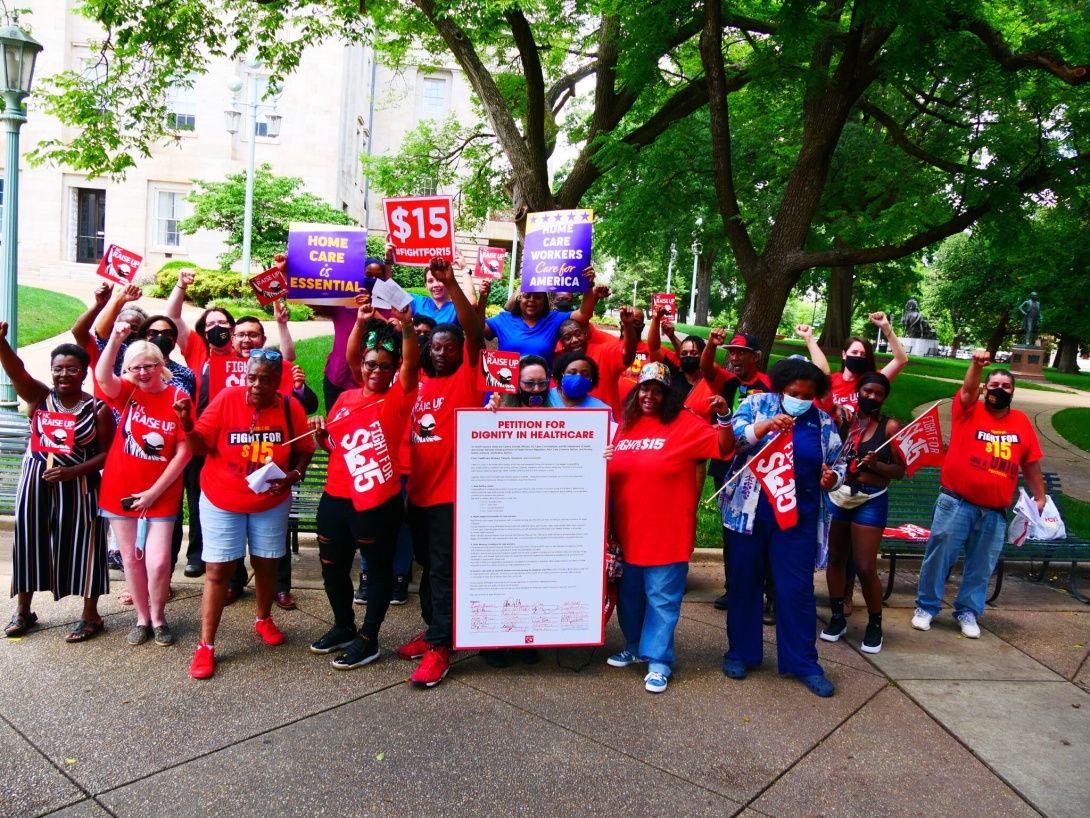 It is tragically ironic that home care workers are paid so little that they are often unable to meet their own basic needs. After all, their labor — providing hands-on assistance with bathing, toileting, dressing, and housekeeping in people's homes — ensures the basic health and safety of others.
Many of these workers make less than a living wage and receive no health care benefits or paid sick days. Some even have to work multiple jobs to make ends meet.
Nationwide, the median annual salary for a home health aide in 2020 was just $27,080, or $13 an hour. In North Carolina, direct care workers make on average $10.31 an hour, which is less than the average pay for workers at retail jobs like Target and Wal-Mart. One in six home care workers nationwide live in poverty.
With direct care work expected to be one of the fastest-growing occupations — largely because of the rapidly growing elderly population — care workers are calling on lawmakers to support federal legislation that would offer them higher wages and more protections on the job.
Earlier this month, care workers in North Carolina held a town hall where they testified about their experiences and presented their collective demands. They put forth a petition calling on elected officials in the state to support safe staffing levels, higher wages and benefits, and safer working conditions.
The petition also calls for passage of President Biden's $2 trillion American Jobs Plan, which would allocate $400 billion to create more than a million jobs in home health care while raising pay, improving benefits and workplace protections, and making it easier for workers to collectively bargain.
"I've been a certified nursing assistant for 28 years, but today I only earn $10 per hour as a home care worker," said Sandra Brown, a member of NC Raise Up/Fight for $15. "No wonder there's a growing shortage of home care workers in our country!"
"We need Congress to pass the American Jobs Plan and really invest in home care, with a guarantee that these will be good jobs — paying us at least $15 per hour and giving us the chance to form unions," Brown added. "That's crucial."
Many of the workers noted that policies that support care workers also address gender and racial disparities. Currently, nearly 90 percent of care workers are women — and a vast majority are Black women and other women of color.
The COVID-19 pandemic took a deadly toll on certified nursing assistants, the frontline caregivers in nursing homes, according to data from the Centers for Medicare and Medicaid Services and the Bureau of Labor Statistics. But conditions were also difficult for caregivers who work in clients' homes. For example, interviews with home care workers in New York City conducted during the height of the pandemic found problems including shortages of personal protective equipment and a lack of support from the agencies that employ them.
Since Biden unveiled the American Jobs Plan in April, it's proven popular with the public, with polls showing that over 70% of voters support the legislation. However, it's meeting GOP resistance. Earlier this month, negotiations with a group of Senate Republicans led by Shelley Moore Capito of West Virginia fell apart, but bipartisan groups in both the House and Senate continue to try to work out a deal.
Tags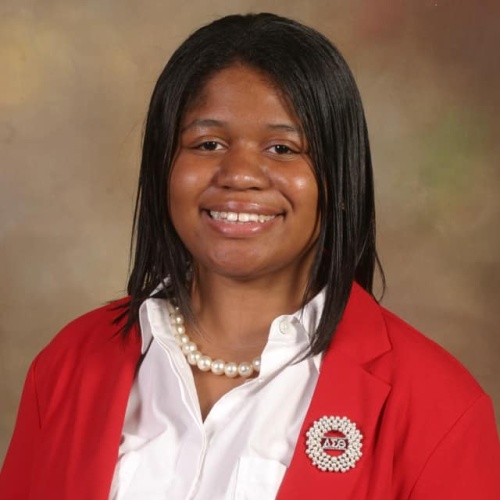 Rebekah is a research associate at the Institute for Southern Studies and writer for Facing South.