VOICES: In DeSantis' Florida, the Tally 19 face an uphill battle for justice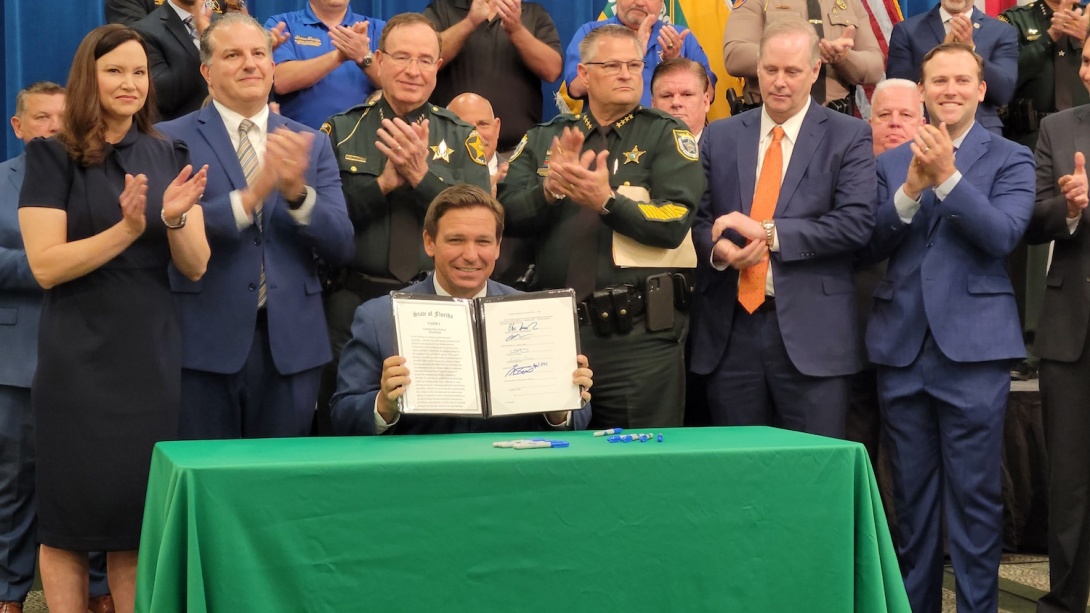 Last summer, people across the country took to the streets following the police murder of George Floyd in Minneapolis, protesting en masse for racial justice. Despite the fact that 93% of the protests from June to August were nonviolent, Republican lawmakers in 36 states have introduced anti-protesting bills since then. On April 19, Florida Gov. Ron DeSantis (R) signed into law the highest profile of these bills — House Bill 1, the "Combatting Violence, Disorder and Looting and Law Enforcement Protection Act."
Meanwhile, members of the Tally 19 — a group of protesters arrested in the action that helped provoke HB 1 — are facing charges, some of them felonies that bring significant prison time.
On Sept. 5 of last year, more than 200 people took the streets at the state capitol in Tallahassee to protest the grand jury's decision not to charge the officers involved in the separate killings of three Black people in the city: Tony McDade, Mychael Johnson, and Wilbon Woodard. Nineteen young protesters, nicknamed the "Tally 19," were ultimately arrested. In the initial round of arrests, 14 people were charged with resisting arrest, unlawful assembly, and inciting a riot — a third-degree felony. Five more were arrested after being picked up through surveillance and other tactics.
Two weeks after the protest, DeSantis announced HB 1. The legislation makes it harder for local governments to cut law enforcement budgets, allows local governments to be sued for failing to stop riots, and increases penalties for alleged "disorderly assemblies" — such as last September's protests.
The case of the Tally 19 had made national waves even before DeSantis's bill. Last October, for example, author and activist Angela Davis released a statement in support of the group, juxtaposing their case with those of racial justice protestors arrested in Kenosha, Wisconsin, and Louisville, Kentucky.
Many of the Tally 19 are part of the Tallahassee Community Action Committee (TCAC), a local progressive group. One especially notable activist and TCAC's president, Regina Joseph, played an integral role in the removal of the racist Eppes statue at Florida State University, among other pivotal racial justice protests.
Most members of the Tally 19 had their felony charges dropped and are now facing misdemeanors, according to TCAC member Lakey Love. However, protester Ben Grant still faces felony charges that carry a minimum of 10 years in prison and a fine of $10,000.
According to TCAC members, five different police departments were present at the protest, including Florida State University Police Department, Leon County Sheriff, Tallahassee Police Department, Capitol Police, and Florida Department of Law Enforcement. In the months leading to the fateful September protests, TCAC members were preparing for the potential of police violence.
"Tallahassee Community Action Committee started organizing with local lawyers back in May 2020 right as the Black Lives Matter Movement reemergence and the police attacks on protestors started building," Love said. "We knew the COVID-19 situation was going to cost more police brutality."
The arrests began after protesters allegedly stepped off the sidewalk to verbally confront police for threatening to ticket a protester in a car for driving slowly. According to the ACLU's Florida chapter, a permit is required for protests that block traffic but not for those that stay the sidewalk. But accounts from activists present at the protest, such as TCAC's Anthony Suarez, place the protestors on the sidewalk at the time of their arrest.
Meanwhile, getting a protest permit isn't easy: Both Tallahassee and the state of Florida require at least $1 million in liability insurance for protests. This largely limits hosting legal rallies and events to large institutions, universities, and corporations.
State Attorney Jack Campbell, the prosecutor for Florida's 2nd Judicial Circuit where Tallahassee is located, has offered diversion programs to some of the arrested protesters but has refused to drop all the charges. According to Love, City Commissioner Dianne Williams-Cox organized a behind-the-scenes meeting with Campbell and some of the Tally 19 about the diversion programs, but it did not include a discussion about dropping charges.
"This offer by Jack Campbell [was] to put some, not all, of the Tally 19 into a diversion program to try to manipulate people into thinking that their First Amendment rights don't exist," Love says.
For now, the Tally 19 continue to fight to get the felony charge against Grant dropped. And their push for racial justice continues, with the goal of one day winning a community task force that holds accountable officers who kill.
Tags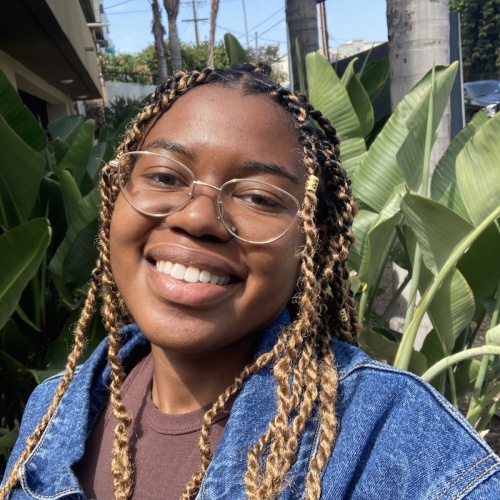 Kacey Johnson, also known as Kace (she/her), is an emerging writer raised in South Florida. She channels activism, Blackness, and queerness in her expansive writing which ranges from poetry to scripts. Currently, she is pursuing a master's degree in entertainment industry management at Carnegie Mellon University with hopes to become a showrunner for programming centered on empowering marginalized communities.