'Dr. Death' shows how Texas law gives negligent health care providers a free pass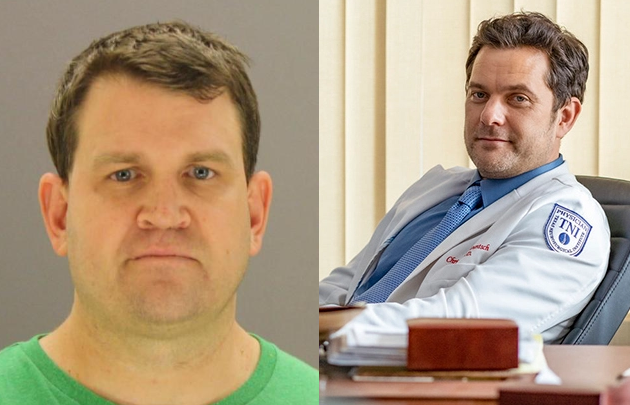 "Dr. Death," a new drama on NBC's Peacock that was inspired by a true story, offers a disturbing look at the life of an incompetent Texas neurosurgeon named Dr. Christopher Duntsch, played by Joshua Jackson, and the patients he maimed. Based on the first season of a popular Wondery podcast by the same name hosted by Laura Beil, it serves as an indictment of a rigged legal system that fails to protect the vulnerable.
The audience sees the surgeon at work as horrified nurses look on and whisper about whether to stop him. While it doesn't fixate too long on gory medical details, the show pulls no punches in showing the devastating aftermath for Duntsch's victims.
"Dr. Death" focuses on two surgeons and a prosecutor who try to understand how Duntsch got away with killing and maiming his patients for years, and the characters point out several systemic failures. 
In the sixth episode, the show lays out how Texas law makes it nearly impossible to sue health care providers, meaning there's little accountability for negligent care or hiring decisions. A widower named Earle Burke, played by Grainger Hines, says that "no lawyer would take up the case" against Duntsch because of Texas' "tort reform" laws that make it harder to sue negligent doctors. 
In many other states, Duntsch might have faced multiple lawsuits, leading hospitals to reconsider his privileges. But in Texas, it's nearly impossible to sue a doctor. Texas Watch, a group that opposes tort reform laws, says the lack of accountability has turned Texas into "a dumping ground for doctors with deeply distressing records," such as Duntsch.
Texas law imposes strict deadlines on medical malpractice lawsuits, and it requires expensive expert reports on the alleged negligence from practicing doctors. But as "Dr. Death" illustrates, practicing doctors aren't eager to call out their colleagues for mistakes. State law also limits hospitals' liability for hiring decisions. And emergency room patients can't even file lawsuits based on negligence: They must essentially prove doctors intended to hurt them. 
It's hard to find a lawyer willing to jump through these hoops no matter how negligent the doctor was, because Texas limits non-economic damages in most cases to $250,000 per doctor. As Burke says in "Dr. Death," "No matter what happens, no matter what somebody does to you or the people you love, all you're gonna get is $250,000. And what's the lawyer's cut of that?"
While a similar federal law failed to pass Congress in 2017, most states have limited medical malpractice lawsuits, according to the American Tort Reform Association (ATRA), a group funded by large corporations that lobbies for limits on lawsuits by injured patients, workers, and consumers. Every Southern state except Kentucky and Louisiana has some limit on lawsuits over negligent medical care.
Last year during the height of the COVID-19 pandemic, legislatures and governors across the country enacted laws and executive orders that gave health care providers and other businesses immunity from negligence lawsuits. Most of these immunity efforts were pushed by Republicans. But in North Carolina, lawmakers unanimously passed a COVID-19 bill that banned negligence lawsuits against doctors and most negligence lawsuits filed by workers and consumers who contract COVID-19. Big business lobbied Congress for a similar federal immunity bill but was unsuccessful in getting it passed.
Discussing his role as Dr. Death, Jackson recently commented on the way that Texas' tort reform law puts doctors over patients. "The value of the institutions was placed above the value of the patients," Jackson said, "What's scarier to me, it's not that the systems broke down, it's that they actually operated mostly as they're supposed to."
Saul Elbein, a reporter whose coverage at the Texas Observer was crucial in revealing Duntsch's wrongdoing, faulted the conclusion of "Dr. Death" for focusing more on the doctor as a single bad actor and less on systemic problems like tort reform. "The true scandal is that some of Texas's leading hospitals … quietly passed him on — letters of recommendation in hand — to other clinics, where he could continue to solicit and harm other patients," Elbein said. He also noted that the private equity companies that own many hospitals have a financial incentive to do expensive surgeries. 
Elections for the Texas Supreme Court have seen huge contributions by corporate-funded groups that advocate tort reform. And the all-Republican court has broadly interpreted the limits on medical malpractice lawsuits. Texans for Lawsuit Reform has given around $56 million to state-level political candidates, including $809,000 for high court candidates. The group has mostly given to Republicans, and its average donation to a state Supreme Court campaign is $16,500, according to FollowTheMoney.org. Justice Eva Guzman recently announced her 2022 campaign for attorney general and raised $1 million from donors who included the founder of Texans for Lawsuit Reform.
Corporate-funded tort reform groups have dominated judicial elections in other states as well. For example, ATRA gave hundreds of thousands of dollars to a group that has spent big in West Virginia high court races.
The movement for tort reform was launched decades ago by Big Tobacco and pharmaceutical companies that were facing class action lawsuits for dangerous products. Insurers and health care interests joined the effort. These companies funded groups that pushed a massively successful propaganda campaign to persuade Americans that "frivolous lawsuits" were a big problem and that limits were needed. But the most common type of tort reform, placing limits on damages, has the greatest impact in cases with the most severe injuries, not frivolous cases.
For years, families of injured or deceased patients have pushed for repeal of Texas' draconian tort reform laws, to no avail. Some of these repeal supporters had even backed tort reform in the past, such as the DiLeos of Houston, whose 16-year-old son Jonathan died after botched brain surgery. Despite extensive evidence of poor care in the medical record, the family's malpractice lawsuit was thrown out.
"The injustice done to my son is unbearable," said Cassy DiLeo, Jonathan's mother.
Tags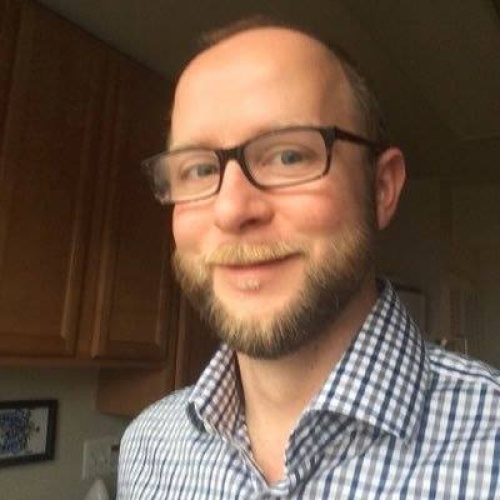 Billy is a contributing writer with Facing South who specializes in judicial selection, voting rights, and the courts in North Carolina.