Lawsuit seeks information on U.S. treatment of Black asylum seekers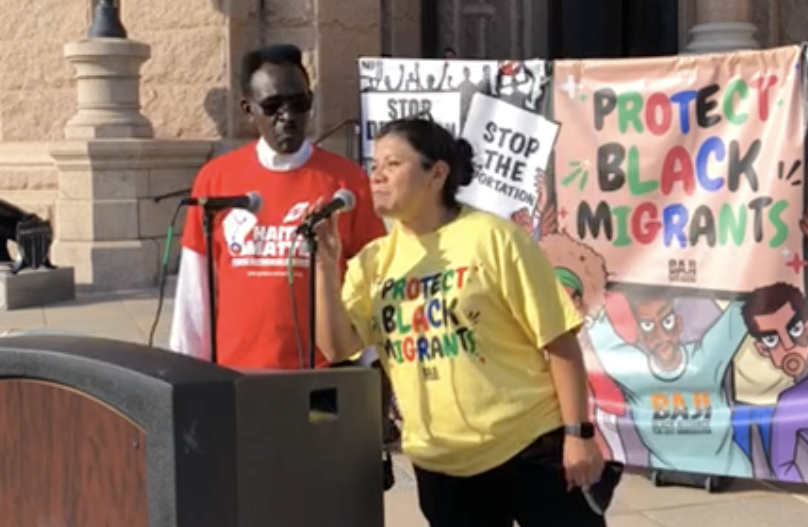 Civil rights organizations filed a Freedom of Information Act (FOIA) lawsuit this month demanding details about the U.S. government's deportation of asylum seekers to Cameroon, where an estimated 700,000 people have been displaced by civil war. The Center for Constitutional Rights, Project South, and the Southern Poverty Law Center filed the lawsuit in response to concerns from advocacy organizations that have been aiding Cameroonian migrants, including members of a grassroots coalition called the Alliance in Defense of Black Immigrants.
Building on previous requests the U.S. government disregarded and civil rights complaints that have gone unanswered, the lawsuit alleges that immigration officials violated several U.S. laws and the international Convention Against Torture. Immigrant advocates also contend that officials with Immigration and Customs Enforcement (ICE) violated the U.S. Constitution's due process clause and the Rehabilitation Act, which bars discrimination against people with disabilities in federal programs. About 40,000 Cameroonian refugees currently live in the U.S.
The lawsuit was filed in federal court in New York during a national week of action organized by the Black Alliance for Just Immigration. It focuses on deportations carried out by the Trump administration late last year, alleging that ICE officials used abusive treatment to make Cameroonian migrants sign their own deportation orders. It also alleges that migrants were restrained and shackled in a "cruel, inhumane and degrading" way by federal officials who then expelled them.
"When they arrived, they pepper sprayed me in the eyes and … strangled me almost to the point of death," said an asylum seeker identified as J.B., describing his treatment at an ICE detention center in Natchez, Mississippi. "I was coughing so much after and my throat still hurts a lot. I can't see well still from the pepper spray. As a result of the physical violence, they were able to forcibly obtain my fingerprint on the document."
The complaint quotes another migrant as saying, "The darker your skin, the harsher the treatment."
Immigration policy has become a central issue in the nation's political debate in recent years. The Trump administration signed over 400 executive orders aimed at restructuring the U.S. immigration system, according to the Migrant Policy Institute. The COVID-19 pandemic also enabled the Trump administration to use Title 42, which allows officials to reject migrants' rights to claim asylum because of public health concerns. Since the beginning of the pandemic, the U.S. has rejected more than 1 million migrants under Title 42, according to U.S. Customs and Border Protection data.
The FOIA lawsuit is part of a broader effort to hold the U.S. government accountable for its particularly brutal treatment of Black migrants and to protect them from further harm. For instance, Black migrants are more frequently put in solitary confinement when detained, face a higher rate of deportation than people of other races, and have higher bonds set by immigration judges. Images showing U.S. border agents on horseback using whips to chase Haitian migrants trying to cross the border in Del Rio, Texas, last month have intensified concerns about the treatment of Black people by the U.S. immigration system.
"The brutality that U.S. border patrol agents recently inflicted on Haitian refugees is a fresh reminder that anti-Black racism compounds the endemic injustices of the U.S. immigration system," said Azadeh Shahshahani, legal and advocacy director of Project South. "ICE must not be allowed to continue its attempts to hide critical information about the brutality it inflicted upon Cameroonian asylum seekers."
While the Biden administration has rescinded some of Trump's immigration policies and has vowed to make the immigration system more compassionate, some of the new administration's policy actions preserve the changes made under the Trump administration. For instance, since Biden took office in January, his administration has used Title 42 to deport more than 690,000 migrants. In the past month alone, the Biden administration used the policy to deport nearly 8,000 Haitian asylum-seekers back to Haiti, according to a report by Human Rights First.
The FOIA lawsuit is demanding an investigation of ICE and its use of a controversial restraint device known as The WRAP, which the complaint says violates state and criminal law, detainees' Fifth Amendment rights, and international prohibitions on torture. The advocates are also demanding that the deported Cameroonians be granted humanitarian parole and brought back to the U.S. to be interviewed by officials about their alleged mistreatment.
"Especially after the events of the last month, there is no doubt that Black immigrants are disproportionately subject to harm and abuse by our immigration system," said Luz Lopez, a senior supervising attorney with the Southern Poverty Law Center. "This is why it is more important now than ever that the abuses these Black immigrants suffered, as a result of these deportations, are not simply swept under the rug. There must be transparency and the truth must come out in order to prevent future similar abuses."
Tags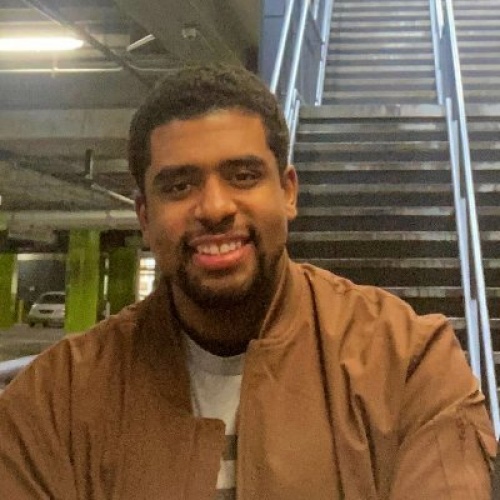 Benjamin Barber is the democracy program coordinator at the Institute for Southern Studies.