VOICES: Easing hurricane season's burden through careful American Rescue Plan spending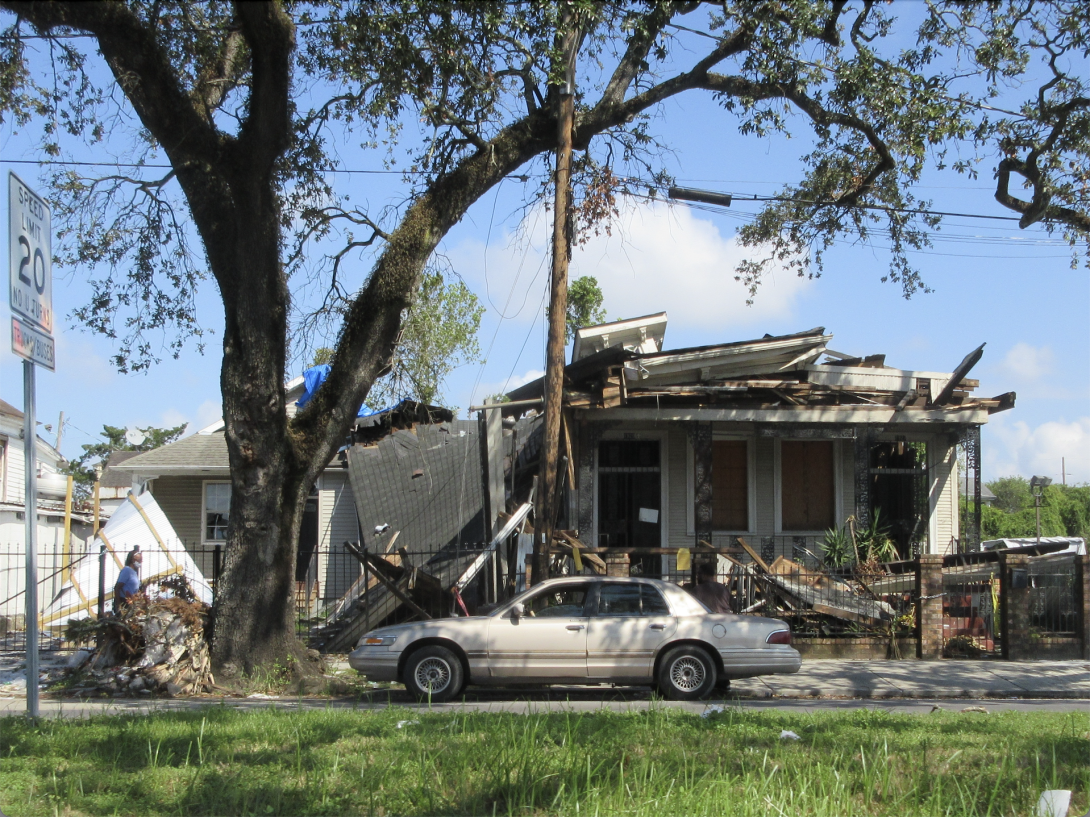 A palpable feeling of weariness pervaded New Orleans neighborhoods as residents attempted to reclaim a sense of normalcy following Hurricane Ida. It is an all-too-familiar feeling for many Southerners, especially those living in low-income and marginalized communities throughout the region.
"It's been 12 days — no power, the stores are bare-boned, and we're tired," D. Simmonds told me last month as she offered bottled water to her neighbors in the city's Bywater community.
According to the property analytics firm, CoreLogic, Ida left behind as much as $27 billion to $40 billion in damages across Louisiana, Mississippi, and Alabama. But at the same time, local and state governments have never had a greater opportunity to ease hurricane season's burden on citizens and the economy.
Incoming American Rescue Plan (ARP) money — $130 billion in COVID-19 stimulus funds going to local governments nationwide — gives local leaders the chance to construct a responsive disaster recovery blueprint for their cities and towns. Besides addressing the basic obligations of government, local communities can also correct disaster preparedness inequities through strengthening environmental justice and addressing climate change.
How to begin to effectively plan spending? The acronym ARP shows the way.
Americans. The focus for every local government should begin with how these funds can support the American people in their communities. As local leaders craft policies, procedures, and laws, residents live with their effects day to day. Therefore, their voices, concerns, and needs should take precedence. Cities and counties have begun hosting town halls and forums to gather community input. These convenings produce vital public feedback and engender a sense of trust and accountability between government leaders and the people they serve. However, forums alone are not enough. Local governments need robust engagement plans that lay out how they will gather input from everyone in the community, including hard-to-reach populations. Best practices involve a combination of surveys, polls, task forces, tele-town halls, and — to ensure full engagement — door-to-door visits in low-participation neighborhoods.
Rescuing. Nationally, many cities and towns needed significant help long before the pandemic struck. Numerous municipal governments had identified areas of concern and began developing reform proposals, but their objectives were limited by budgets. ARP funding offers crucial additional support for reform efforts and allows for rebuilding cities and towns better than before the pandemic. The goal is not to return to the old status quo; instead, leaders can invest in creating a new normal that is just and equitable across all sectors, including health care, education, and climate and the environment.
Planning. The most crucial aspect to sustain change is a long-term vision. With the ARP's capital infusion, local governments can outline substantive, comprehensive strategies for investing ARP funds. The most successful communities will examine the major challenges that existed before, during, and after the pandemic. Leaders and residents will jointly determine what life will look like in five or 10 years. Wise, informed assessment is imperative. While planning, local governments should analyze how and where ARP dollars will have the most significant impact on the community in both the short and long term.
This is a first for many communities. How do they develop effective planning?
The Southern Economic Advancement Project (SEAP) developed an ARP Assistance Team through its South Strong initiative, and it's begun collaborating with community leaders to offer helpful resources through the ARP Toolkit. The toolkit provides outreach and equity guidance as well as several policy briefs, including one covering green building initiatives.
As cities look for best practices and ideas, SEAP will help by tracking plans that ensure local governments stretch ARP funds to their full potential for long-lasting and meaningful progress. We're already seeing examples:
The city of New Orleans recently passed SEAP's ARP Model Resolution, which is designed to prioritize the use of ARP funds for initiatives that will drive long-term recovery and equity. City leaders also developed a Stimulus Command Task Force to focus on how to maximize and allocate ARP dollars for "case management, community services, the workforce, economic recovery investments and public health."


The city of Durham, North Carolina created six internal committees, each with a specific funding area to research. Additionally, officials developed a survey for residents to outline their top investment priorities.


Mobile, Alabama, introduced its People First Plan to ensure equitable ARP funds usage by addressing the pandemic's negative economic impacts, providing premium pay for essential workers, expanding broadband infrastructure, and enhancing equity-focused services.
These are one-time federal dollars. This is a one-time chance to make changes that promote equity.
It is no secret that hurricanes, like other disasters, exacerbate economic disparities. While the damage caused by wind and water is readily apparent, deeper-rooted problems — such as health care access, employment, and housing policies — are the driving forces behind how a community prepares for and recovers from disasters.
Local governments have a significant opportunity to employ ARP funding in a manner that fosters an equitable recovery from past, current, and future disasters. These dollars give us the needed chance to rewrite these challenges and to create resiliency for those who need it most. There is work to be done — and it starts with steady and wise planning and a vision to reform unjust policies.
Tags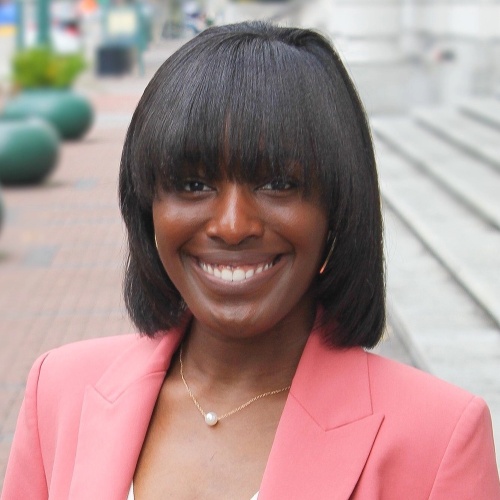 Dede Dunham is the communications manager for the Southern Economic Advancement Project. For more than two years, she worked as a TV news reporter for the CBS-affiliated KNOE 8 News in North Louisiana. Before joining SEAP, Dede was the press secretary and digital media manager for the Louisiana Workforce Commission. Originally from Lake Providence, Louisiana, a town Time magazine dubbed the poorest in the country, Dede uses her writing skills and commitment to social justice to help fight racial inequality and poverty.