Democrats galvanize to push stalled voting rights bills under pressure from advocates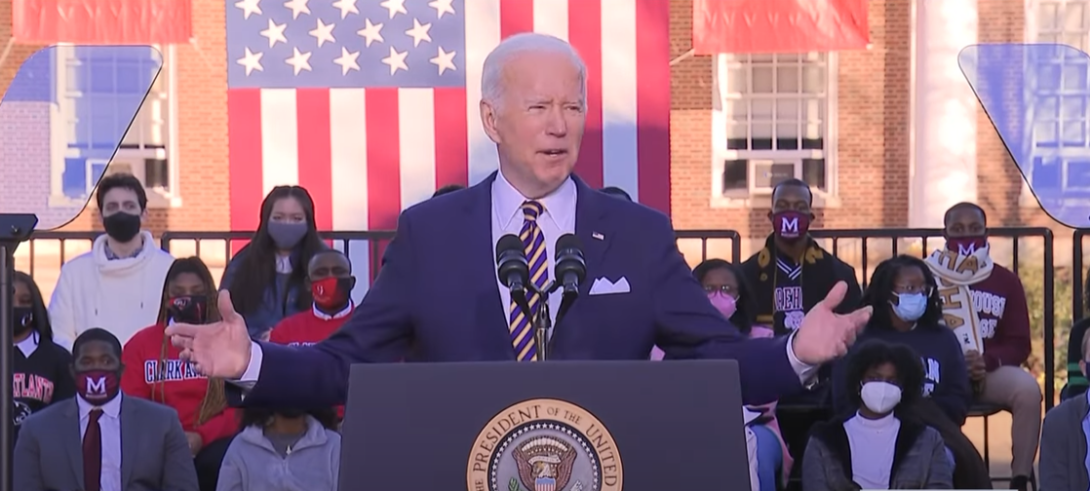 This week President Joe Biden delivered an impassioned speech in Georgia to pressure congressional lawmakers to pass federal voting rights legislation. Biden called on Senate Democrats to do whatever is necessary — including altering the Senate's filibuster rule — to defend voting rights and fortify the country's democratic institutions.
"We must find a way to pass these voting rights bills. Debate them, vote, let the majority prevail. And if that bare minimum is blocked, we have no option but to change the Senate rules — including getting rid of the filibuster," Biden said during his Jan. 11 remarks at the Atlanta University Center Consortium.
But despite the president's forceful address, many voting advocates are critical of him and other Democrats for not doing everything possible to protect the right to vote in the face of Republican suppression. A coalition of voting rights activists and grassroots organizers in Georgia who helped Biden win the state in 2020 refused to attend the speech and pressed the president to put forth a specific plan to pass federal voter protections. A statement signed by the Black Voters Matter Fund, the Asian American Advocacy Fund, the New Georgia Project Action Fund, and the GALEO Impact Action Fund told the president not to come to Georgia without a plan to get the legislation across the finish line.
"Georgia voters made history and made their voices heard, overcoming obstacles, threats, and suppressive laws to deliver the White House and the U.S. Senate," the statement said. "In return, a visit has been forced on them, requiring them to accept political platitudes and repetitious, bland promises. Such an empty gesture, without concrete action, without signs of real, tangible work, is unacceptable."
Many activists have criticized Biden for waiting so long to prioritize voting rights and use his power to pressure congressional lawmakers. "We have no problem with him using the presidency as bully pulpit," tweeted Cliff Albright of Black Voters Matter. "In fact, we would have loved for him to do so for voting rights throughout 2021."
Last year Senate Democrats tried several times to pass federal voting rights legislation only to be stymied by the filibuster, a Senate procedure effectively requiring 60 votes to advance bills. The proposals being blocked by Senate Republicans include the John Lewis Voting Rights Advancement Act, which would restore the protections of the Voting Rights Act struck down by the U.S. Supreme Court in its 2013 Shelby County v. Holder ruling, and the Freedom to Vote Act, which would create a "baseline national standard for voting access," according to the Brennan Center for Justice.
Democratic leaders expressed new urgency in passing voter protections as the country marked one year since Trump supporters stormed the U.S. Capitol to overturn the results of the 2020 presidential election. "The next few days, when these bills come to a vote, will mark a turning point in this nation," Biden said in his speech. "Will we choose democracy over autocracy?"
The attack on the Capitol was fueled by disproven allegations of election fraud. For more than a decade now, with demographic trends threatening their power, Republicans have deployed allegations of widespread fraud to stoke distrust in the U.S. electoral system and to sell policies that suppress the vote to its advantage. Since the 2010 Republican wave gave the party control over legislatures across the South, the GOP has cited voter fraud to justify passing bills such as voter ID laws that have been shown to curb voting and have a disparate impact on communities of color, women, and young people.
The Shelby case out of Alabama weakened the Voting Rights Act by effectively striking down the requirement that states which have violated the VRA must get federal preclearance before implementing new voting policies. In Shelby's wake, 11 of the 13 Southern states adopted restrictive new voting measures. Last year alone, at least 19 states passed 34 laws restricting access to voting,  according to the Brennan Center for Justice. That's the most in any year since the organization began compiling the data a decade ago.
Efforts to restrict the vote have continued into the new year. So far, at least 13 bills limiting access to voting have been pre-filed for the 2022 legislative session in four states, including South Carolina. And 152 bills that limit voting in 18 states including Georgia and North Carolina will carry over from 2021. The new measures would implement stricter voter ID requirements, make voter registration more difficult, and limit voting by mail. These restrictive laws would dilute the political influence of communities of color across the South.
Senate Majority Leader Chuck Schumer of New York announced this week that he plans to hold a vote on voting rights legislation by Jan. 17, which is Martin Luther King Jr. Day. In a memo to Senate Democrats, Schumer has outlined a strategy to advance the voting rights legislation and overcome a procedural hurdle to at least start debate on the measures. It would involve having the House amend an unrelated bill to include provisions from the two blocked voting rights bills, pass it, and send it to the Senate, where Democrats would be able to start debate with a simple majority. The House did so on Jan. 13. However, Republicans in the evenly divided Senate could still use the filibuster to block its final passage. But Schumer said that starting a formal floor debate "sets up a process in which Senators can finally make clear to the American people where they stand on protecting our democracy and preserving the right of every eligible American to cast a ballot."
If the final vote is obstructed, which is likely, Schumer said he would consider making changes to the filibuster rule that would allow Democrats to pass voting rights legislation with a simple majority. But he still faces opposition from his Democratic colleagues Joe Manchin of West Virginia and Kyrsten Sinema of Arizona, who have recently reiterated their support for preserving the Senate filibuster.
The day after Biden's speech, the Congressional Black Caucus held a news conference echoing the president's call to change the filibuster rules to allow a vote on the John Lewis Voting Rights Advancement Act. Members noted that the original voting rights legislation Democrats wanted was watered down in hopes of achieving bipartisan support — leading to the Freedom to Vote Act, which was cosponsored by Manchin.
"When Sen. Joe Manchin of West Virginia decided that he could put together legislation that he thought would be bipartisan and he proposed what he called the Freedom to Vote Act, every member of this caucus lined up in support of it," said House Majority Whip Jim Clyburn of South Carolina. "He seems to be supporting a filibuster of his own bill."
In his speech, Biden reminded senators that history will remember them as either being on the side of civil rights leaders or on the side of segregationists who used the filibuster to block civil rights legislation.
"Do you want to be the side of Dr. King or George Wallace? Do you want to be the side of John Lewis or Bull Connor? Do you want to be the side of Abraham Lincoln or Jefferson Davis?" Biden asked. "This is the moment to decide, to defend our elections, to defend our democracy. If you do that you will not be alone."
Tags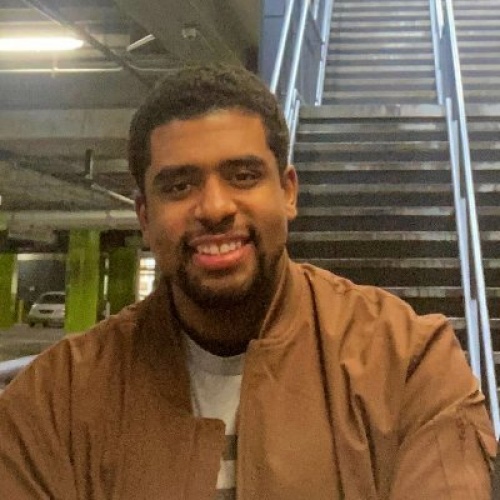 Benjamin Barber is the democracy program coordinator at the Institute for Southern Studies.