The fight to legalize life-saving fentanyl test strips in Southern states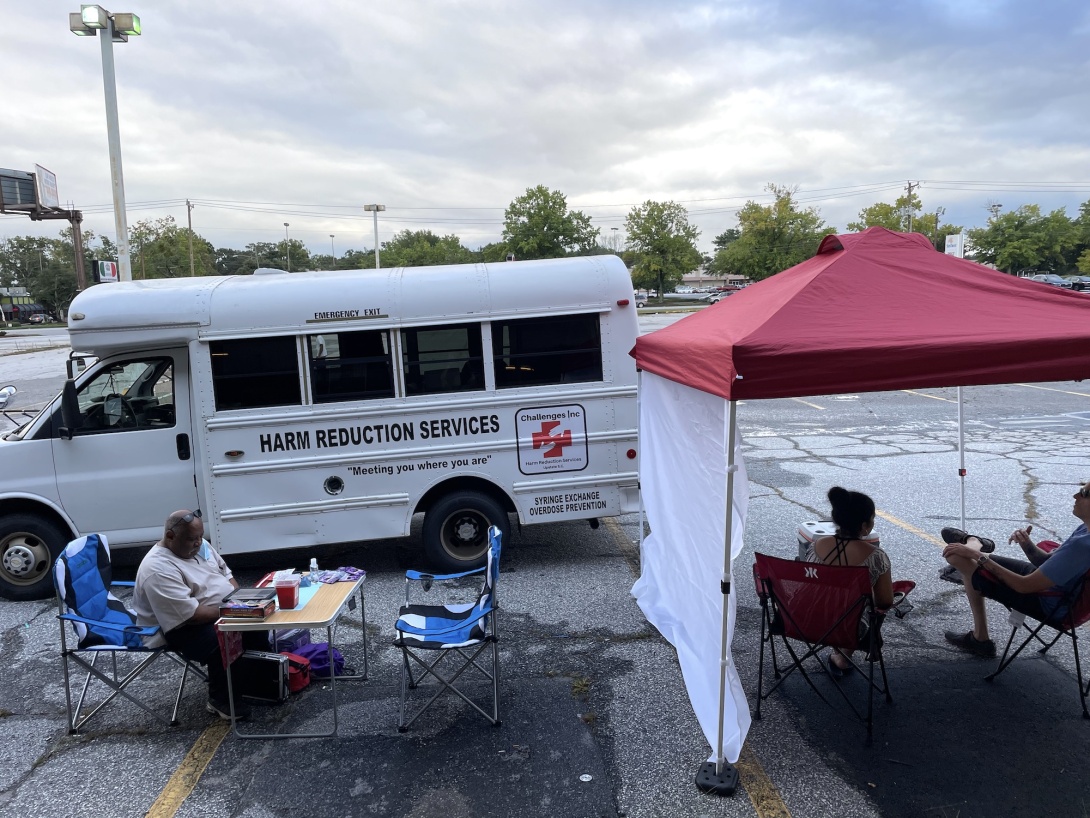 Drug overdose deaths in the United States reached a record high during the first year of the COVID-19 pandemic in 2020, topping 100,000 deaths from May 2020 to May 2021. And preliminary data for 2021 shows the U.S. likely saw another record year, with at least 100,000 overdose deaths. Experts say fallout from the pandemic such as job loss, social isolation, unstable housing, and mental illness have contributed to the ongoing overdose crisis.
Over 34,000 overdose deaths were recorded in Southern states in 2020. West Virginia saw a 62% increase in overdose deaths from April 2020 to April 2021 — the second-highest increase in the nation, surpassed only by Vermont. Kentucky and Tennessee also experienced some of the highest percentage increases in overdose deaths in 2020. Only four states saw a drop in such deaths in that year, none of them in the South.
And trends show a clear culprit: More than 75% of drug overdose deaths in 2020 involved opioids. And nearly two-thirds involved fentanyl — a synthetic opioid used as a painkiller that's up to 50 times more powerful than heroin.
Fentanyl overdose is now the leading cause of death among Americans aged 18 to 45, ahead of suicide, COVID-19, and car accidents, according to data from the U.S. Centers for Disease Control and Prevention. The drug has been driving what some experts refer to as the "fourth wave" of America's opioid overdose epidemic.
The first wave, beginning in the 1990s, was marked by an increase in opioid prescribing and overdose deaths involving prescription drugs like oxycodone. By 2010, the United States was experiencing a second wave that brought a rapid increase in deaths involving heroin as the number of opioid prescriptions fell. The third wave brought a marked rise in overdose deaths involving synthetic opioids like fentanyl, which is cheaper and easier to manufacture than heroin. And in the current wave the U.S. is experiencing today, fentanyl is involved in a majority of overdose deaths — specifically, illicit forms of the drug manufactured and sold through the unregulated drug market.
The U.S. has seen a demographic shift in who is suffering from overdose deaths at disproportionate rates. Rural communities, particularly in Appalachia, have long been a focal point of the overdose crisis. And white populations, more so than communities of color, were disproportionately impacted by the initial wave of prescription opioid deaths — a trend believed to be influenced by racial bias in the medical field resulting in white people having greater access to prescription opioid painkillers through the U.S. health care system.
But over the last decade, Black and Hispanic Americans have seen significant increases in opioid overdose deaths, and Native Americans have had the highest overdose rates of any group since 2019. Meanwhile, overdose deaths are now increasing fastest in urban areas.
Research shows that what's driving the overdoses crisis today are illicit drugs contaminated with fentanyl — everything from MDMA, powder and crack cocaine, methamphetamine, counterfeit Xanax and other pills, and powder sold as heroin. That's why harm reduction advocates say it's so important for people who use unregulated drugs to have access to fentanyl test strips — an easy-to-use tool that can detect the opioid's presence in drug samples. Originally manufactured to test for fentanyl in a person's urine, they are largely distributed today for personal drug supply testing by harm reduction programs, local health departments, and some law enforcement agencies.
Fentanyl test strips have been endorsed by the CDC as an effective overdose prevention strategy. Last April, the Biden administration for the first time in history allowed federal grant money to be used to purchase fentanyl test strips. "We must do all we can to save lives from drug overdoses," said CDC Director Dr. Rochelle Walensky.
But an overview by the nonprofit Legislative Analysis and Public Policy Association (LAPPA) shows that fentanyl test strips remain illegal to possess and distribute in much of the U.S., including the Southern states of Alabama, Arkansas, Florida, Georgia, Kentucky, most of Louisiana, Mississippi, Tennessee, and West Virginia — all states that saw an increase in fatal overdoses in 2020.
Laws in those states ban test strips for personal use because they qualify as "drug paraphernalia." Possession is typically a misdemeanor, but in some states including Florida and Tennessee distribution is treated as a felony. But there's an effort underway to get these state laws changed, and it's already racked up some wins in the South.
Criminalizing a life-saving tool
State drug paraphernalia laws that criminalize fentanyl test strips date back decades, according to LAPPA. These paraphernalia or "drug-related object" laws were largely passed in the 1970s and 1980s during the so-called war on drugs, in response to what LAPPA described as a "perceived loophole" in the federal Comprehensive Drug Abuse Prevention and Control Act of 1970.
"As states and localities rushed to enact [drug paraphernalia] laws, courts found many of the early attempts unconstitutionally vague," LAPPA attorneys Jon Woodruff and Stephanie Noblit told Facing South by email. "In response, the [Drug Enforcement Administration] drafted a Model Drug Paraphernalia Act in 1979."
Old as it is, the model law resembles many state paraphernalia laws still in place across the country today. It sets forth a broad definition of what exactly drug paraphernalia entails, from objects such as water pipes used to smoke drugs, to hypodermic syringes used to inject them, to containers used to store them.
Unlike many state laws, though, the model federal law does not criminalize the simple possession of paraphernalia, which it defines broadly as "all equipment, products and materials of any kind which are used, intended for use, or designed for use, in planting, propagating, cultivating, growing, harvesting, manufacturing, compounding, converting, producing, processing, preparing, testing, analyzing, packaging, repackaging, storing, containing, concealing, injecting, ingesting, inhaling, or otherwise introducing into the human body a controlled substance."
However, the federal law does criminalize "[t]esting equipment used, or designed for use in identifying, or in analyzing the strength, effectiveness or purity of controlled substances." This inclusion of testing equipment — which came decades before the opioid overdose crisis began, and before drug checking equipment became a widely utilized overdose prevention tool — is what makes fentanyl test strips illegal in most states, according to LAPPA.
Traci Green, a professor at Brandeis University in Massachusetts and director of the Opioid Policy Research Collaborative, recently told The Today Show that punitive drug paraphernalia laws of the 1970s were developed largely to target marijuana users, while older laws — containing definitions more ambiguous than that of the Model Drug Paraphernalia Act — were a response to heroin addiction.
State paraphernalia laws criminalizing fentanyl test strips have largely remained unchanged for decades, with the exception of revisions related to marijuana paraphernalia in recent years as a result of widespread marijuana legalization at the state level.
Today, fentanyl test strips are legal to possess and distribute in just over 10 states nationwide. That includes the Southern states of North Carolina, South Carolina, and Virginia, as well as East Baton Rouge Parish in Louisiana, which legalized fentanyl test strips through a unanimous Metropolitan Council vote in July 2021. At the time, about 89% of the parish's confirmed overdose deaths for the year involved fentanyl, up from 75% in 2020, The Advocate reported.
"We just want to help people," said council member LaMont Cole, who introduced the proposal.
State-level policy wins and losses
Most states that have moved to legalize fentanyl test strips are outside of the South, with a few exceptions.
North Carolina and Virginia both legalized test strips through legislation in recent years, joining a nationwide trend. All actions to decriminalize or legalize fentanyl test strips in states that previously banned them have occurred only in the last three years, indicating the push for reform is just getting started.
The North Carolina General Assembly legalized fentanyl test strips in 2019 when it passed the state's Opioid Epidemic Response Act, bipartisan legislation championed by state Sen. Jim Davis, a Macon County Republican, and Gladys A. Robinson, a Guilford County Democrat. Among other things, the legislation decriminalized testing equipment used for "identifying or analyzing the strength, effectiveness, or purity" of drugs. The law allows the state's harm reduction programs — such as the faith-based Olive Branch Ministry and the North Carolina Harm Reduction Coalition — to distribute the test strips. In 2020, Olive Branch Ministry reportedly distributed 29,000 test strips to residents in the nine Western North Carolina counties it serves.
Virginia lawmakers also amended their state's drug paraphernalia statute in 2019, adding an exception for narcotic testing products used to determine whether drugs contain fentanyl. They also removed criminal penalties for test strip possession and distribution. Since then, Arlington County Jail began providing fentanyl test strips and other resources to people upon their release. "Not everyone is in a place where they are ready to enter treatment," Aubrey Graham, the jail's behavioral health manager, told WTOP News, "but if we can at least keep them safe, we have accomplished something."
But attempts to lift bans on fentanyl test strips in other Southern states have not succeeded.
In Alabama, for example, state Sen. Jim McClendon, a Republican from Springville, introduced bills to decriminalize testing equipment in 2019 and 2020, but they did not advance. The retired optometrist and chair of the Senate Healthcare Committee has announced he will not seek reelection this year.
In West Virginia, Republican state Sen. Bill Hamilton of Upshur County introduced a bill last year that would have removed testing equipment from the state's definition of paraphernalia. However, it also criminalized the sale of drug paraphernalia and was opposed by the ACLU of West Virginia for attempting to expand the war on drugs. The measure was sent to the Judiciary Committee upon introduction and has not moved.
And last year in Texas, harm reduction advocates endorsed legislation decriminalizing drug paraphernalia that was sponsored by state Rep. Jasmine Crockett of Dallas, the legislature's sole Black freshman, but it did not advance. Crockett, who's now running for Congress, told Facing South she hopes a colleague will refile her bill next year. She said she also intends to  "explore federal options" for paraphernalia decriminalization.
State legislation that would legalize fentanyl test strips is now under consideration in Florida, where earlier this month state Rep. Andrew Learned and state Sen. Shevrin Jones, Democrats from Hillsborough and Broward counties respectively, filed bills to decriminalize drug testing equipment. They were picking up where former state Rep. Jennifer Webb, a Pinellas County Democrat who worked on similar legislation before leaving the state House in 2020, left off.
"When you've got 5,000 people dying from drug overdose, you've got to take action," Learned told WMNF.
Pressing for change
According to the CDC, South Carolina saw a 53% increase in overdose deaths last year, from 2020. It's the only state in the South that never included testing equipment in its paraphernalia law, according to LAPPA.
In Greenville, a harm reduction nonprofit called Challenges Inc. distributes about 500 to 1,000 fentanyl test strips a month, according to Marc Burrows, the program's director and founder. The Phoenix Center, a nonprofit addiction treatment center in Greenville, also distributes free test strips. That's made possible through funding from the South Carolina Department of Alcohol and Other Drug Abuse Services, according to a spokesperson for the treatment center. The Phoenix Center distributes an average of 100 test strips a month, five at a time, and they're hoping to increase those numbers.
"We need more boots on the ground," Burrows told Facing South. "We just need to be accessing those most at risk."
Laws to allow fentanyl test strips are just one among many policy reforms that U.S. harm reduction advocates have been fighting for in recent years. After all, test strips have their limits: While they're generally effective at detecting fentanyl, they can produce false negatives.
Moreover, they can't reverse overdoses like the drug naloxone, the generic name for Narcan. Thanks to the efforts of harm reduction advocates, people can now buy prescription-only naloxone at pharmacies in all 50 states without a prescription because of policy workarounds. However, they don't apply to harm-reduction organizations trying to purchase the drug in bulk.
And of course, fentanyl test strips don't address the structural barriers to accessing medication for opioid addiction, the most effective treatment, nor the social and environmental factors contributing to substance misuse like poverty, trauma, and mental illness.
"Fentanyl test strips are the beginning of a much larger conversation," said Dr. Karim Khan, an infectious diseases and addiction specialist at Boston Medical Center. He founded a street medicine program at the University of South Florida in Tampa that practices harm reduction.
However, it's undeniable that fentanyl test strips save lives — which is why some harm reduction advocates are undeterred by laws banning their use. For example, the Texas Harm Reduction Alliance has instituted a test strip distribution program despite the state law against it. While LAPPA says bans on fentanyl test strips are "not generally enforced," it acknowledges that the risk of criminal penalties "may deter people and organizations that might otherwise be willing and able to distribute" the strips.
Possession of drug paraphernalia in Texas is a Class C misdemeanor, the lowest level of criminal offense. The charge brings no jail time but can include a fine of up to $500. However, distributing paraphernalia is a Class A misdemeanor, which can bring up to a year in jail and/or a fine of up to $4,000. If the person charged with delivery of paraphernalia is legally an adult and distributes to a minor at least three years younger, the charge is elevated to what's known as a "state jail felony" that can bring a fine of up to $10,000 and no less than 180 days in a state jail.
"Narcan, fentanyl testing strips, and all harm reduction supplies need to be legal and accessible to everyone. Period," said Cate Graziani, co-director of the Texas Harm Reduction Alliance, speaking at a November 2021 press conference on overdose prevention training and outreach held in conjunction with the Travis County District Attorney's Office, which does not currently pursue test strip prosecutions. "In every community, every neighborhood in this town, we need access to harm reduction services, alternatives to arrest, connection to care, and connection to medication-assisted treatment."
Tags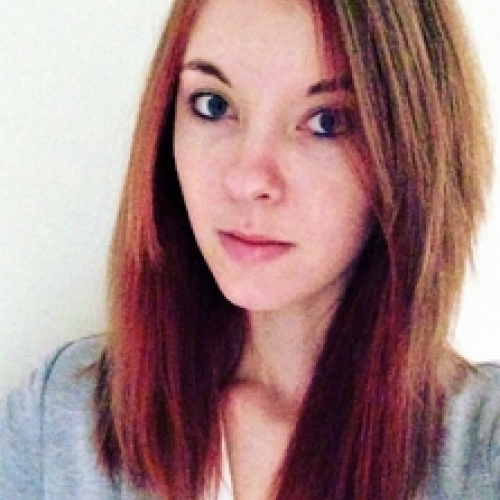 McKenna Schueler is a freelance journalist and radio anchor based in Tampa, Florida, who covers labor, politics, and social justice. Her work has appeared in Creative Loafing Tampa Bay, Orlando Weekly, In These Times, and Strikewave, among other outlets.