Commemorating Bloody Sunday at a crucial moment for civil rights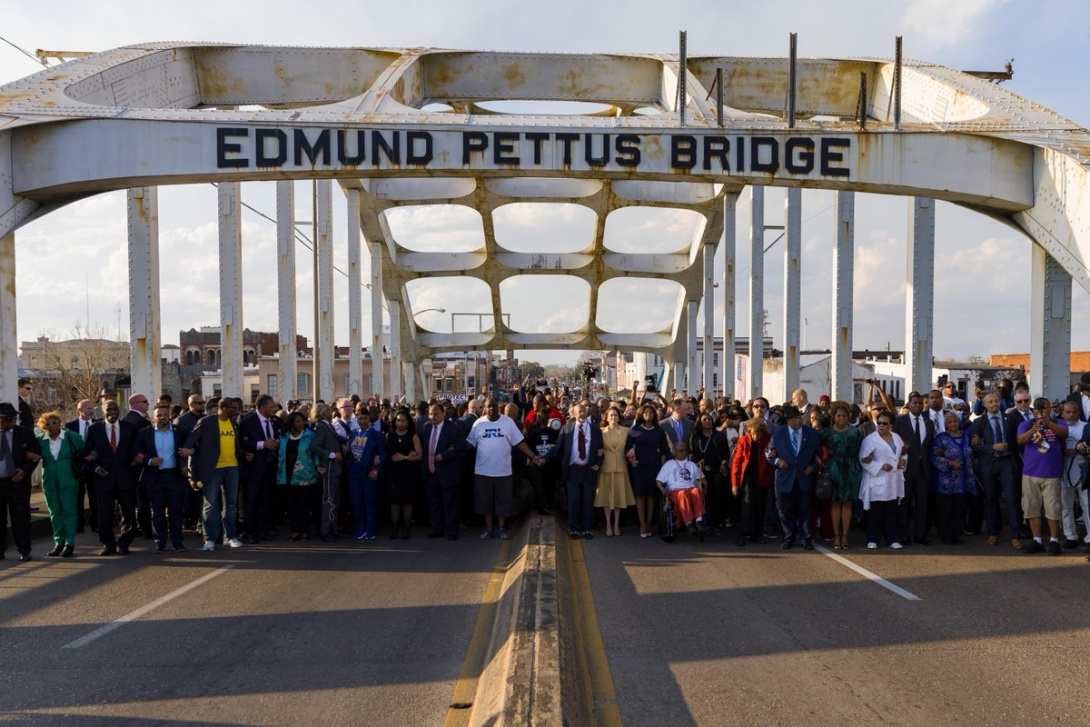 Thousands of people gathered in Alabama from March 3-6 to commemorate the 57th anniversary of the historic 1965 march from Selma to the capital of Montgomery for voting rights. The event was organized by the nonprofit Selma Bridge Crossing Jubilee, which was founded by spouses Hank and Rose Sanders, prominent attorneys and lifelong civil rights activists in Alabama. Hank Sanders served nine terms in the Alabama Senate and is running again this year.
"I never thought that 'not long' would have us marching from Selma to Montgomery in 2022, some 57 years later, fighting for the right to vote," Sanders said at a Zoom press conference ahead of the march, quoting Dr. Martin Luther King's speech delivered on the steps of the Alabama State Capitol after the march was finally completed on March 25, 1965.
The marchers' initial attempt to cross Selma's Edmund Pettus Bridge —  named after a Confederate general and Ku Klux Klan leader — culminated in what became known as "Bloody Sunday." The brutal assault by Alabama police on nonviolent demonstrators left march leaders John Lewis and Hosea Williams hospitalized. Broadcast across America, it catalyzed passage of the Voting Rights Act of 1965, which outlawed discrimination against Black voters. Lewis, who suffered a fractured skull that day, went on to serve Georgia in the U.S. House of Representatives from 1987 until his death from cancer in 2020. Because last year's event was scaled back due to COVID-19, this was the first year that the commemorative march took place without him.
But Lewis was still a looming presence, as participants are urging Congress to pass the John Lewis Voting Rights Advancement Act, which would restore the sections of the Voting Rights Act that the U.S. Supreme Court gutted in its landmark 2013 ruling in the Shelby County v. Holder case out of Alabama. While the House passed the bill last year, it has been blocked in the closely divided Senate by the filibuster.
Meanwhile, legislators in Southern states continue passing increasingly restrictive voting laws — part of an ongoing national trend involving the introduction, prefiling, or carryover of at least 250 bills with restrictive voting provisions in state legislatures this year alone. Under its new voting law, for example, Texas rejected hundreds of mail-in ballots in this year's primary. And a new law in Georgia restricts the availability of ballot drop boxes and provisional ballots, imposes an ID requirement to vote absentee, limits sending mail ballot applications, and bans mobile voting centers except when the governor declares a state of emergency. Though the provision did not ultimately pass, Georgia lawmakers even considered banning Sunday voting — a direct attack on Black voters and the working class, said Bishop Tavis Grant, national field director for the Rainbow PUSH Coalition. 
"Every historical moment, heretofore, has had its bloodline run right through the Black church. It has been the center of liberation and emancipation," he said "They're going after that, but guess what? We're going to continue to fight because in our faith, Sunday is a day of resurrection."
This year's commemoration began just days after the Alabama House of Representatives, reacting to 2020's racial justice uprising, approved legislation redefining a "riot" from "with five or more other persons … wrongfully engag[ing] in tumultuous and violent conduct and thereby intentionally or recklessly causes or creates a grave risk of public terror or alarm" to the "assemblage of five or more persons engaging in conduct which creates an immediate danger of and/or results in damage to property or injury to persons." A person charged under the vague law could be held for 24 hours before being allowed to post bail, and if convicted faces a mandatory 30-day jail sentence. Opponents have called it "an attack on the core principles of American democracy."
The measure is part of a national onslaught of anti-protest bills that among other things could effectively criminalize civil disobedience — the legacy of King, whose family took part in this year's commemoration. Such legislation is currently being considered in states including Florida, Kentucky, Louisiana, and Virginia. 
This year's events in Selma kicked off on Thursday, March 3, with a mass meeting at Tabernacle Baptist Church led by Pastor Cecilia Bryant. Events on Friday and Saturday included workshops on defeating attacks on voting rights, protests, and critical race theory, as well as restoring the right to vote for those who have lost it due to criminal convictions.
"There's nothing more important in this day and time than recreating, recommitting and relaunching the modern-day fight for the right to vote," Barbara Arnwine, a longtime civil rights leader who founded and serves as president of the Transformative Justice Coalition, said at the press conference. Arnwine led the first leg of this year's march with Rev. Jesse Jackson as well as Bishop William J. Barber II and Rev. Liz Theoharis of the Poor People's Campaign. 
On Sunday afternoon, participants marched from Brown Chapel A.M.E. Church — the starting point for the original march — over the Edmund Pettus Bridge. They were joined by Vice President Kamala Harris, who delivered an address to the gathering. 
"Today, we stand on this bridge at a different time," Harris said. "We again, however, find ourselves caught in between — between injustice and justice, between disappointment and determination — still in a fight to form 'a more perfect union.'  And nowhere is that more clear than when it comes to the ongoing fight to secure the freedom to vote."
Tags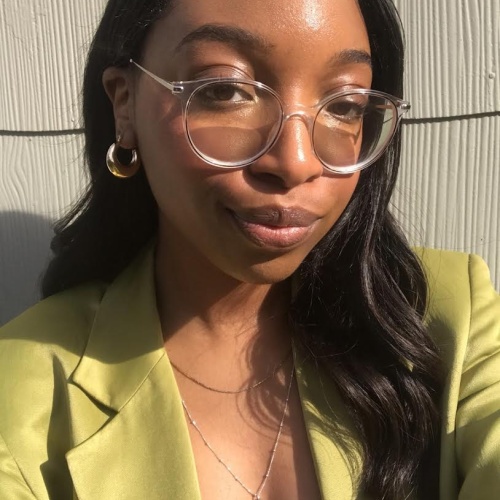 Makaelah is the 2022 Julian Bond Fellow. She previously worked as a reporter for the Watauga Democrat and interned as an editorial assistant for the nonprofit advocacy group Appalachian Voices.