Exploring Fannie Lou Hamer's legacy 45 years after her death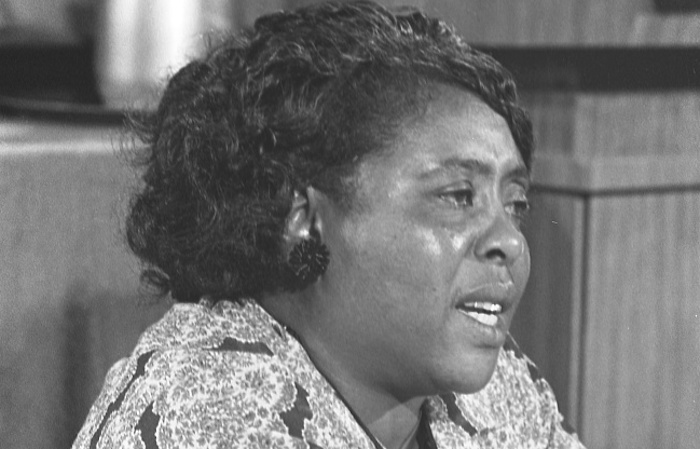 Fannie Lou Hamer, who passed away 45 years ago this month in Mississippi at the age of 59, was a giant of the U.S. civil rights movement.
A sharecropper who lived in poverty, she didn't learn that she had the constitutional right to vote until 1962, when she was 44. Hamer almost immediately began organizing for voting rights with the Student Nonviolent Coordinating Committee (SNCC). For this, she was forced off the land where she was sharecropping, was threatened, and faced attempts on her life. Jailed without cause in Mississippi while returning from a Southern Christian Leadership Conference gathering in South Carolina, she was beaten so severely with a blackjack by inmates on the order of police that she suffered permanent kidney damage and nearly died.
After SNCC created the Mississippi Freedom Democratic Party to protest Black people's exclusion from the official state Democratic Party, Hamer served as a delegate to the 1964 Democratic National Convention in Atlantic City, New Jersey, where she shocked the nation with her televised testimony about her arrest and beating. "All of this on account we want to register to become first-class citizens," Hamer told the American people.
Less than a year later, moved by the work of Hamer and many others, President Lyndon B. Johnson signed the Voting Rights Act into law.
Despite the critical role Hamer played in shaping U.S. history, her achievements have been largely ignored in the nation's public schools and even its universities. Consider the experience of Keisha N. Blain, born in 1985 and now a professor of history at the University of Pittsburgh and president of the African American Intellectual History Society. Blain double majored in history and Africana studies as an undergraduate at Binghamton University in New York, taking classes on the Black experience in the U.S. and across the African diaspora. But it was not until her senior year of college that she learned about Hamer and her Democratic National Convention testimony.
"Hamer truly inspired me," Blain told Facing South. "Learning her story emboldened me because I found that I can relate to her in some ways, certainly as a Black woman, but even more so as someone from a working poor background."
Blain would go on to earn a master's and doctorate in history from Princeton University and complete postdoctoral research at Penn State's Africana Research Center. Last fall her book about Hamer's ideas and political strategy, "Until I Am Free," was published by Beacon Press. The title comes from a quote that Hamer would often repeat: "We have a long fight, and this fight is not mine alone, but you are not free whether you are white or Black, until I am free."
"Until I Am Free" was the National Book Critics Circle 2021 biography finalist and was nominated for the 53rd NAACP Image Award for biography/autobiography.
Speaking of Hamer's profound impact on the civil rights movement, Blain said, "Hamer's story is such an important one. Lots of people did not take her seriously initially because of her limited formal education, but they came to learn through experience that you don't have to have a college degree to be a genius."
During the last months of writing the book, Blain was thinking about its urgency — particularly as it related to the recent people's uprisings protesting the police killings of George Floyd, Breonna Taylor, Tony McDade, and too many others. As many voices were calling for a "racial reckoning," Blain was surprised to see how quickly those calls gave way to attacks on critical race theory. 
"It's interesting, because when you sit down and you write a book you could never predict how it will be received by others," Blain said. "But you also cannot predict the atmosphere in which the book will ultimately be published."
In addition to Blain's timely book, a recently released documentary titled "Fannie Lou Hamer's America" also seeks to teach the nation about the organizer's legacy. The film, which initially aired last month on PBS and is now streaming, was directed and edited by Joy Davenport and produced by Monica Land, Hamer's great niece.
Land, Davenport, and Blain recently took part in a panel discussion hosted by World Channel. A child when Hamer died, Land described her great aunt as someone who "loved to laugh, loved to joke, was an extremely hard worker, and was very hospitable." She also described Hamer as someone who had sacrificed so much and deserved to have her story told.
Land first got the idea for the documentary in 2005 and started working on securing grants in 2016. The film is completely narrated in Hamer's voice — because as a white woman Davenport understood that she did not need to overly insert herself into Hamer's story, and also because Hamer's voice is so powerful. Listening to it, viewers can hear Hamer's sense of urgency, which still resonates today.
"Knowing the contribution that she made to society, I just wanted her to be recognized and remembered," Land said.
Tags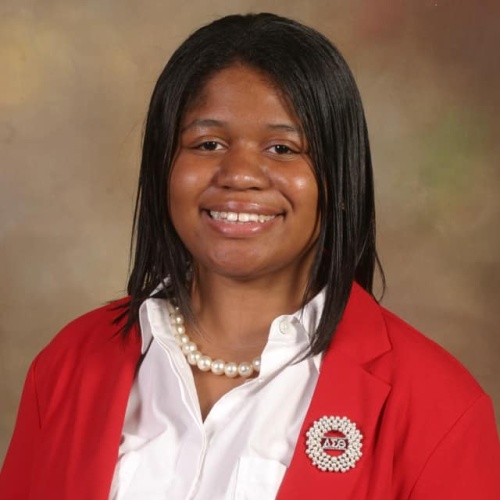 Rebekah is a research associate at the Institute for Southern Studies and writer for Facing South.