Bringing lifesaving doula care to low-income communities in the South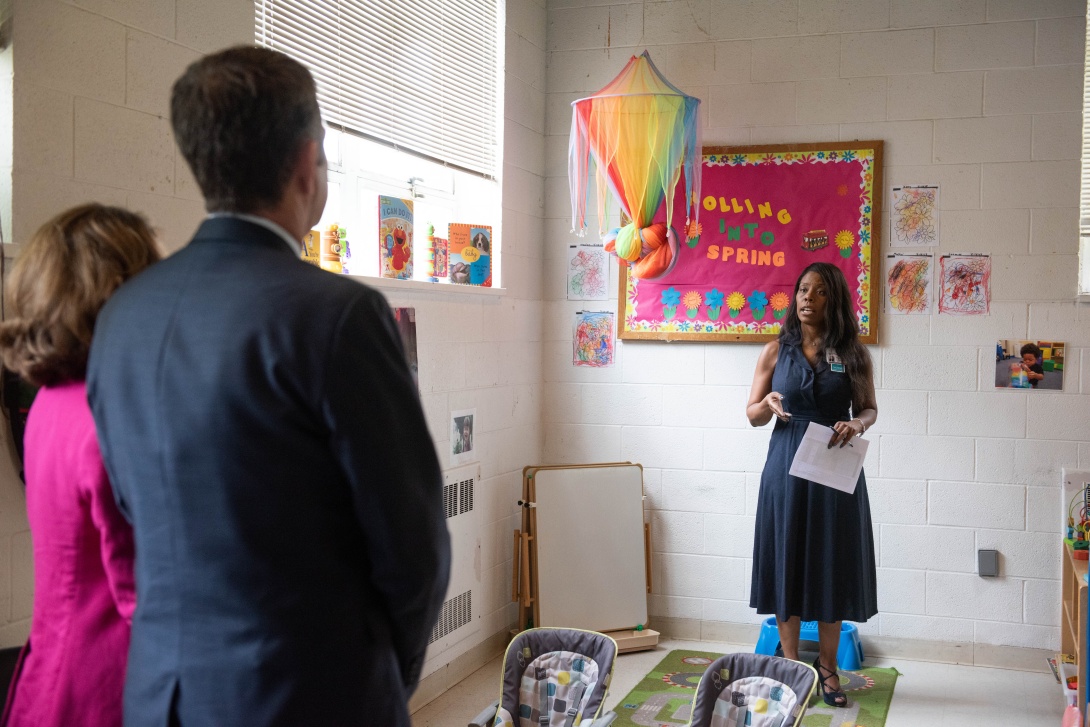 The United States has the highest rate of maternal deaths compared to other wealthy countries, a problem that worsened during the first year of the coronavirus pandemic. In 2020, 861 people nationwide were identified as having died while pregnant or within 42 days of the pregnancy's end from pregnancy-related causes — a rate of 23.8 deaths per 100,000 live births, according to data the National Center for Health Statistics released last month. That's up from 754 such deaths in 2019, a rate of 20.1.
The situation is particularly dire for pregnant people of color living in Southern states. Black and Indigenous people are two to three times more likely to die from pregnancy than white people, according to a Centers for Disease Control and Prevention report that analyzed maternal mortality rates from 2007 to 2016. And of the 10 states with the highest maternal mortality rates, six are in the South, according to 2018 federal data: Arkansas, Kentucky, Alabama, Georgia, Tennessee, and Louisiana. 
In an effort to prevent deaths in pregnancy, a growing number of states are covering doula services under Medicaid, the joint federal-state health insurance program for low-income and disabled people. A doula is a trained, nonclinical professional who provides holistic support during all stages of pregnancy including postpartum, according to DONA International, a doula training certification organization. Doula care has been endorsed by major medical organizations including the American College of Obstetricians and Gynecologists as an effective way to improve health outcomes for pregnant people.
A 2013 study published in The Journal of Perinatal Education concluded that pregnant people matched with doulas were two times less likely to have birth complications, while a 2016 study  published in the journal Birth found that doula services can also be cost-effective for state Medicaid programs, as people with doula support experienced lower rates of preterm and C-section births. 
"Once the client and the doula meet, they become like family," said Kenda Sutton-EL, executive director of the nonprofit Birth in Color in Virginia, where a doula program available to all pregnant Medicaid beneficiaries will launch later this spring. "They're going to provide that comfort-measure support."
In 2018, Florida became the first state in the South to have its Medicaid program pay for doula care, doing so in a limited way, according to the National Health Law Program's (NHLP) Doula Medicaid Project. Nationwide, Minnesota, New Jersey and Oregon also have active doula Medicaid reimbursement programs. NHLP reports that Medicaid doula bills have been introduced by lawmakers in the Southern states of Georgia, Kentucky, North Carolina, Tennessee, and Texas but have stalled. However, a nonprofit in Georgia will launch a pilot program to have Medicaid pay for doula services for 125 pregnant people. 
'An amazing step forward'
Florida's Agency for Health Care Administration oversees the state's Medicaid program. It pays for doula services as an expanded benefit available only to people covered by Medicaid managed care plans, which deliver services through contracts between the state Medicaid agency and managed care organizations that accept a set monthly payment per member. The reimbursement rates for doula services in Florida are typically between $800 and $1,100, according to the NHLP Doula Medicaid Project, though one managed care plan has a much lower reimbursement rate of $450. 
"It's an amazing step forward," said Jamarah Amani, the executive director of Florida's Southern Birth Justice Network, a birth worker organization that provides services in Miami-Dade, Broward, and Palm Beach counties and trains doulas across the state and country. "We'd like to see it become more comprehensive and accessible and make sure that community-based doulas are given the opportunity to be those providers."
Florida's Medicaid program has also reimbursed midwives since the 1990s, but the rates for all birth workers could be better, Amani said. "Most of us don't have benefits, we're not part of a union or anything that advocates for us, and we don't have sick leave," she said. 
The legislature in Georgia, a state with one of the country's highest maternal mortality rates, last year expanded postpartum Medicaid coverage from just 60 days to six months — and this year expanded it again to 12 months. The latest measure is awaiting Gov. Brian Kemp's signature. However, a bill to reimburse doula services through Medicaid has not gained traction in the legislature. 
So Healthy Mothers, Healthy Babies Coalition of Georgia has stepped into the gap. The nonprofit this year partnered with two Medicaid managed care plans to launch a doula reimbursement pilot program. It will provide doula services to 125 pregnant Medicaid recipients, with a $700 reimbursement for the doulas. Doulas who apply to participate must have assisted in at least three births and have a maternal health care background, according to Kyesha Lindberg, the executive director of Healthy Mothers, Healthy Babies Coalition of Georgia. The program is open to both rural and urban providers.
Virginia's Medicaid doula program stemmed from a law passed by the legislature in 2021 and a related effort by former Gov. Ralph Northam (D) to decrease racial disparities in maternal health by 2025. The initiatives were driven in part by the Virginia Department of Health's findings that Black people in the state were more than twice as likely to die from pregnancy and related causes as white people. A 2020 report from the Virginia Department of Medical Assistance Services (DMAS) concluded that "doula services can be life-saving resources for pregnant women in Virginia." The state, which last year expanded Medicaid postpartum coverage to 12 months, expects the doula program to launch in May or June, according to Cheryl Roberts, DMAS deputy director for programming and operations. Virginia plans to include information about the doula program in correspondence when someone goes on Medicaid as a maternity case, Roberts said.
Stephanie Spencer is the executive director of Urban Baby Beginnings, a nonprofit that helps low-income pregnant people and families in Virginia access doula care and other services. She stressed the significance of Medicaid reimbursement not only for her clients but for her staff members. 
"Even though our doulas who are contracted with Urban Baby Beginnings have been able to be paid a salary to do their work, their capacity to work with the number of people that we need to is limited because there's limited funding," she said. Having Medicaid pay for doula care is "a wonderful benefit for not only the person who is pregnant, but also the doula who is supporting themselves and the community." 
Tags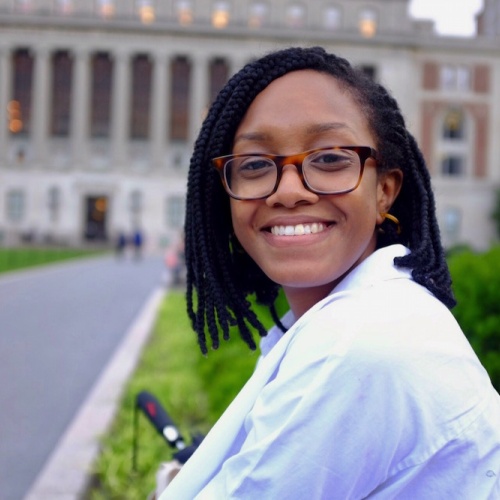 Elisha Brown is a staff writer at Facing South and a former Julian Bond Fellow. She previously worked as a news assistant at The New York Times, and her reporting has appeared in The Daily Beast, The Atlantic, and Vox.