Southern states create election police forces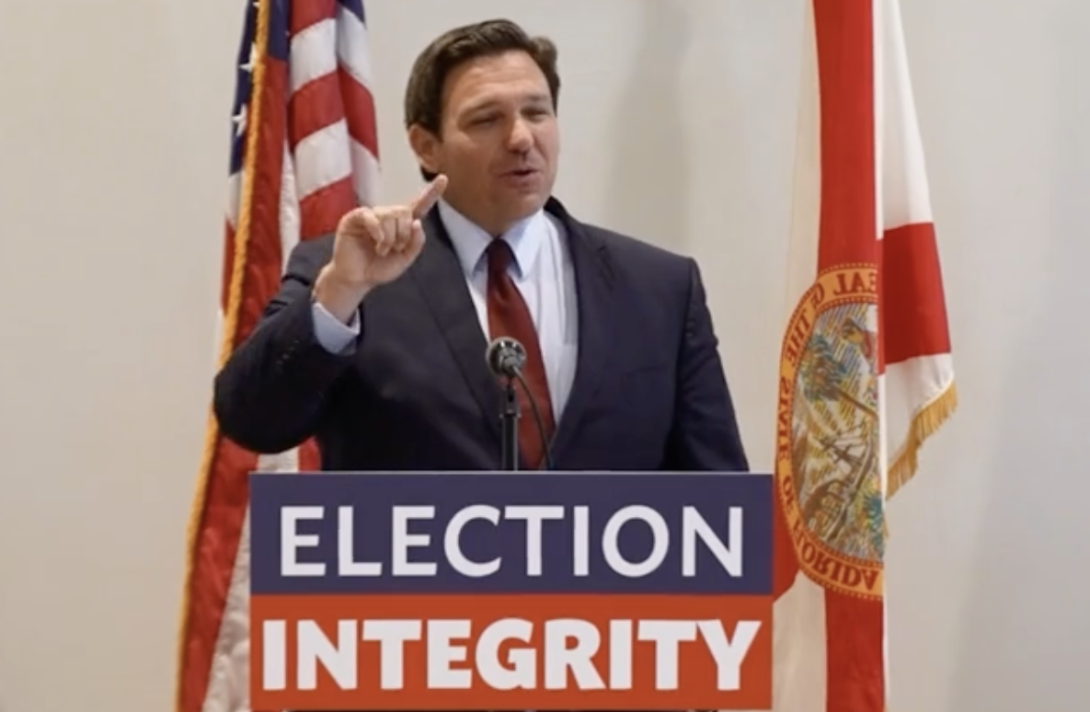 Though the U.S. Cybersecurity and Infrastructure Security Agency deemed the 2020 election "the most secure in American history " and said that there is "no evidence that any voting system deleted or lost votes, changed votes, or was in any way compromised," Republican state lawmakers continue to promote false claims of widespread voter fraud.
They have used these claims to justify the introduction of hundreds of bills to make it harder to vote, create processes to overturn election results, criminalize election officials for errors, and require questionable audits of elections.
And in Florida and Georgia, lawmakers used the false claims to make the case for establishing election police forces — a move that has alarmed voting rights advocates.
"These efforts are clearly political, and its proponents are playing with fire," Michael Waldman of the Brennan Center for Justice wrote recently. "To create law enforcement squads to aggressively search for vanishingly rare fraud doesn't just waste taxpayer money. It's one more way partisans are using the myth of widespread voter fraud to cast doubt on free and fair elections."
Florida's Republican-controlled state legislature passed a bill last month establishing a version of an elections police force that was first proposed by Republican Gov. Ron DeSantis last year in his state of the state address. Senate Bill 524 sets up the Office of Election Crimes and Security under the Florida Department of State and authorizes hiring 15 investigators to run a voter fraud hotline and collect claims of election crimes; it also assigns 10 officers to the Florida Department of Law Enforcement to investigate alleged election crimes. Republican lawmakers have estimated the initial cost of the program at about $3.7 million. The bill now awaits DeSantis's approval and is expected to go into effect immediately upon signing.
Georgia's Republican-controlled legislature also created an election police force this year. Senate Bill 441 gives election policing powers to the Georgia Bureau of Investigation (GBI). The provision was originally a part of House Bill 1464, which included several restrictive voting measures.
Previous Georgia law allowed the Secretary of State's elections division to investigate allegations of election irregularities, but Republican Secretary of State Brad Raffensperger became a target of Donald Trump and his supporters after he refused to overturn the results of the 2020 presidential election in the state. Now GBI will be able to initiate an investigation into election crimes independently. While the measure has passed the state House and Senate, voting rights advocates are calling on Gov. Brian Kemp (R) to veto it.
"Any Georgia leader who claims to care about protecting our democracy — and ensuring that all Georgia voters can cast their votes free from intimidation — must stand with election workers and voting rights advocates by calling on Kemp to veto this legislation," said Executive Director Cianti Stewart-Reid of Fair Fight Action. The voting rights group was established by Stacey Abrams, who is currently the state's Democratic nominee for governor.
Florida and Georgia — along with Arizona, where a lawmaker has introduced a similar bill — now join Texas in establishing law enforcement units to target voter fraud. Last year Texas Attorney General Ken Paxton expanded his Election Integrity Unit with two additional attorneys, bringing the total up to six, while increasing its budget from $1.9 million in 2020 to $2.2 million in 2021, as the Houston Chronicle reported. But the unit closed just three cases in 2021, down from 17 in 2020. And a unit Paxton created in 2021 to focus specifically on local elections did not file a single case that year.
Voting rights advocates are concerned that the existence of such forces play into a history of voter suppression, particularly in communities of color. Historically, law enforcement played a major role in voter suppression. In the 1960s, for example, police officers were frequently deployed to stop Black people from voting. In the early 1980s, New Jersey Republicans used off-duty police officers to patrol polling places in largely Black and Latino communities, triggering similar concerns of voter intimidation.
And during the 2020 election, a group of people — including elders and children as young as 3 — taking part in a peaceful voting rights march to a polling site in Graham, North Carolina, were pepper-sprayed by police, who later concluded in an internal report on the incident that they had done nothing wrong. These actions were encouraged by GOP lawmakers including President Trump, who called on law enforcement to guard against election fraud and secure voting sites.
State Democratic lawmakers fear that the new measures will establish a standard for allowing law enforcement officials to intimidate voters and election workers without any oversight. "I worry that we're putting in place a police force which has no guardrails," Florida state Sen. Lori Berman, a Democrat, told ABC News. "We don't know who can initiate the investigation, there's nothing to prevent it from being used for targeting certain groups, and I really worry about us having this kind of squad that's totally out there without any supervision."
Tags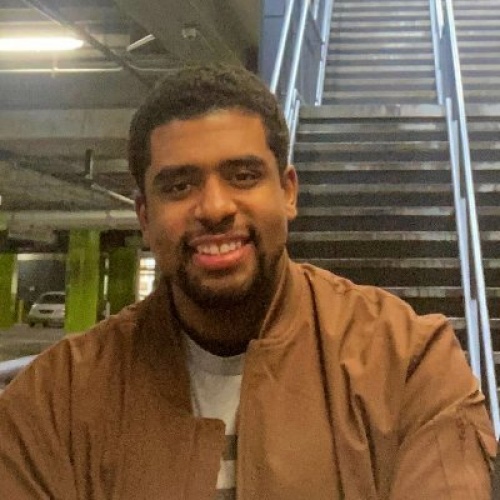 Benjamin Barber is the democracy program coordinator at the Institute for Southern Studies.