NEPA restoration buoys Gulf Coast enviros' fight with Big Gas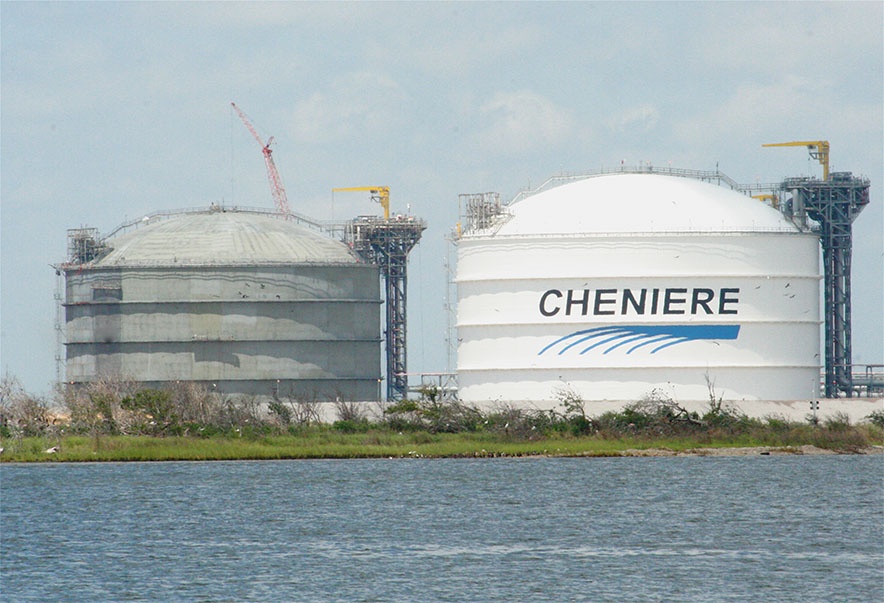 When Congress passed the National Environmental Policy Act of 1969 in response to public outrage over ecological disasters ranging from oil spills to highway building projects, it transformed the way federal agencies evaluated the environmental effects of their actions. Among other things, NEPA required federal agencies to prepare environmental assessments and environmental impact statements for projects, which allowed for public input from the communities that would be most affected. 
In 2020, the Trump administration overhauled provisions that dictated how the law was implemented. It exempted projects from review, expedited the approval process, and allowed agencies to ignore cumulative impacts — including impacts on the climate. The move alarmed activists on the Gulf Coast, the epicenter of the nation's oil and gas infrastructure and a hub for industrial development. 
"It was just unbelievable what he was going to expose these communities to," said environmental scientist Wilma Subra of the Gulf Coast Health Alliance (GCHA), an offshoot of the Louisiana Environmental Action Network. GCHA is monitoring the ongoing health impacts of the 2010 BP Deepwater Horizon oil spill in the Gulf of Mexico with a focus on Indigenous, Asian, and Black fishing communities in the region.
But last month, President Biden restored three key NEPA provisions eliminated under the Trump administration. They include those that evaluate the "purpose and need" of proposed actions as well as their cumulative effects on communities. Environmental advocates in the Gulf Coast are cheering the move. 
"It's amazing. It's like night and day," Subra said. "We have so much to catch up with because of what he rolled back, just to get back to where we were."
Robert Bullard is a professor of urban planning and environmental policy at Texas Southern University and a member of the White House Environmental Justice Advisory Council who's considered the founding father of the environmental justice movement. He began studying pollution in the Gulf's Black and Brown communities in 1979, and his decades of research revealed a pattern: clusters of oil and gas facilities cropping up in the Gulf's most vulnerable communities year after year. Bullard calls these areas, oversaturated with pollution, "sacrificial zones."
"The sad thing about it is communities across the fence don't get the jobs or the tax breaks; they get pollution, they get sick, and in many cases the illnesses are a death sentence for the community in terms of property values and infrastructure, such as poor green space, grocery stores, good schools, etc.," he told Facing South. "That's the kind of damage that can occur over a period of time."
Bullard's research on the compounding environmental and health risks associated with the presence of oil and gas infrastructure is more relevant than ever as environmentalists are challenging a massive planned buildout of liquefied natural gas facilities in the Gulf. LNG is natural gas that's supercooled into a liquid state for transport. At every step in the supply chain, the LNG industry leaks into the atmosphere methane, a greenhouse gas that over the short term is 80 times more potent than carbon dioxide. Its production also releases toxic emissions into nearby communities.
Currently, almost 20 LNG export projects are seeking permits along the Gulf Coast, as DeSmog has reported, putting the climate and fenceline communities at risk. Many of the proposed facilities would be constructed near communities already struggling with high levels of industrial pollution — a common occurrence, according to Bullard.
"It's easier to get 10 plants if you got nine, and it's easy to get 14 if you got 13," Bullard said. "That's the thinking that allows the concentration of the facilities and pollution. And the only thing that has slowly slowed it down is to have stringent environmental regulations and enforcement and to challenge permits whenever you can using the National Environmental Policy Act."
If the new LNG liquefaction units are placed into service, the U.S. would have the world's largest LNG export capacity. It's currently the third-biggest exporter, with China its top recipient. President Biden recently declared that the U.S. would expand LNG exports to Europe to ease the continent's dependence on Russian oil in the wake of that country's invasion of Ukraine.
Bryan Parras is the co-founder of one of Texas' leading grassroots environmental organizations, Texas Environmental Justice Advocacy Services. In 2015, T.E.J.A.S. partnered with the Environmental Justice Health Alliance to study the rates of diseases and health conditions linked to chemical exposures in the Gulf region. NEPA, Parras said, has been a vital tool for the organization's advocacy efforts. 
"It's not a weapon, but a shield. These environmental regulations are there to protect," he said. "We're already breathing in toxic soup, and you have to use that in your analysis to determine if a project is going to add to that, and if so to what degree. At some point there's got to be a threshold and a chance for us to say, 'That's enough, man.'"
Part of NEPA's review process, called "scoping," gives citizens the opportunity to engage with federal agencies about the risks of a proposed project. After an agency publishes its environmental impact statement, citizens have at least 45 days to comment.
Southern Environmental Law Center senior attorney Kym Hunter said this is incredibly useful when it comes to suggesting alternatives to proposed actions, but it's not enough to fully protect communities from harm.
"That's all they've fixed so far. All of these other issues about, like, what triggers NEPA, what level of review you're going to get, what does public comment look like, how do you get into court — all of that is still missing," she said.
Both she and Bullard hope the Biden administration will take a more aggressive approach to NEPA's restoration — ideally expressly addressing climate change, which poses an especially high risk to communities in low-lying areas like the Gulf Coast. Some in the region have already had to relocate because of rising seas.
"NEPA is the best tool we have for environmental justice, because it does create that transparency, it creates that opportunity for voices to be heard," Hunter said. "Used right, it should really bring to light all of those disparate outcomes."
Tags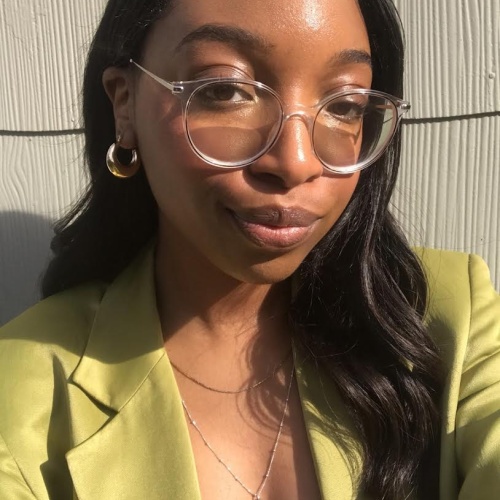 Makaelah is the 2022 Julian Bond Fellow. She previously worked as a reporter for the Watauga Democrat and interned as an editorial assistant for the nonprofit advocacy group Appalachian Voices.