The politicians who stood with the NRA after the Uvalde massacre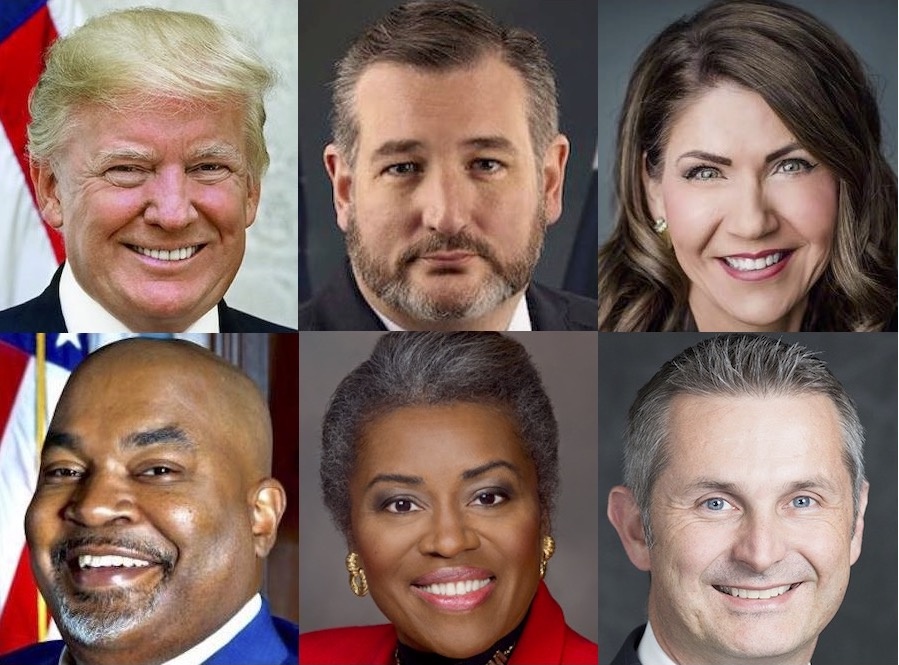 Two days after an 18-year-old gunman armed with an AR-15-style assault rifle locked himself in adjoining classrooms at Robb Elementary School in Uvalde, Texas, and blew apart 19 children and two teachers before he was eventually killed by a member of the U.S. Border Patrol Tactical Unit, the National Rifle Association proceeded with its annual meeting 300 miles east at Houston's city-owned George R. Brown Convention Center. The gathering came following years of disarray in the gun rights advocacy organization; in 2020 New York Attorney General Letitia James filed a civil lawsuit alleging fraud, financial misconduct, and misuse of charitable funds by executives including longtime CEO Wayne LaPierre. The attorney general for the District of Columbia has filed a similar action.
Kicking off on May 26, the NRA meeting offered three days of educational seminars, luncheons, celebrity appearances, and dinners. Many of the events were sponsored by the gun manufacturers whose interests — selling more firearms — the NRA represents. To that end, the gathering put more weapons in people's hands: One fundraising dinner included a firearms auction, while at another the NRA auctioned off items including engraved firearms, gun silencers, and rifle optics. The meeting's Wall of Guns exhibit — sponsored by Diamondback Firearms of Florida, Arizona-based firearms wholesaler Davidson's, Henry Repeating Arms of Wisconsin, Kel-Tec of Florida, SIG Sauer of Germany, and Taurus, a Brazilian gun company with offices in Georgia — offered $20 chances to win firearms.
In the wake of the Uvalde massacre — the deadliest ever at a Texas public school and the third-deadliest nationwide after Virginia Tech in 2007 and Sandy Hook Elementary in 2012 — most of the musical artists set to perform at the NRA meeting pulled out, including singer-songwriter Don McLean, country and gospel artist Larry Gatlin, and country pop artist Larry Stewart. Country singer-songwriter Lee Greenwood of "God Bless the U.S.A." fame — the song former President Donald Trump used for entrance music at his rallies — also canceled, releasing a statement saying that he'll "pray that the NRA will rethink some of its outdated and ill-thought-out positions regarding firearms in AMERICA."
Numerous politicians were also scheduled to address the NRA gathering. Some of them canceled before the shooting, citing scheduling conflicts. Some of them canceled afterwards. And some of them showed up and spoke anyway. If we've missed any elected officials who should be on this list, please email details to sue [at] southernstudies [dot] org and we'll add them.
Canceled pre-massacre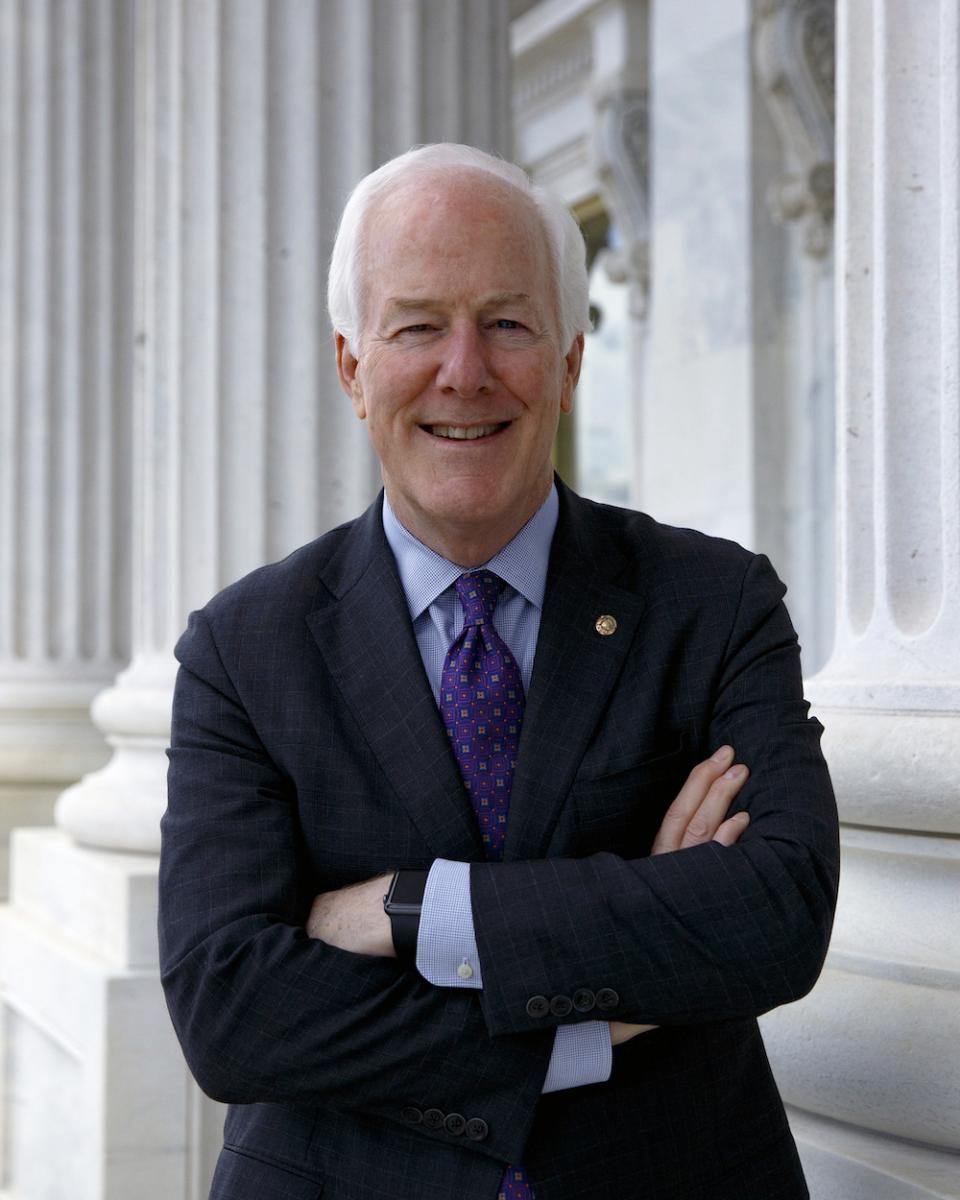 U.S. Sen. John Cornyn, a Texas Republican, withdrew from the NRA meeting before the Uvalde killings, citing scheduling changes. Cornyn is an attorney who previously served as an associate justice of the Texas Supreme Court and as the state's attorney general.
According to OnTheIssues.org, Cornyn has opposed tougher background checks for gun buyers, voted against banning high-capacity magazines and gun registration requirements in Washington, D.C., voted to allow firearms in checked baggage on Amtrak trains and prohibit lawsuits against gun manufacturers, and championed reciprocity for concealed carry permits — that is, requiring one state to honor another's permits. After the Uvalde massacre, Senate Minority Leader Mitch McConnell (R-Kentucky) appointed Cornyn to lead bipartisan discussions on gun law reforms that could win the 60 votes needed in the evenly divided Senate to overcome the filibuster. Failing to reach an agreement "will be embarrassing," Cornyn told Politico.
Among all members of Congress, Cornyn has received the third-most money from gun rights interests, trailing only Sen. Ted Cruz, also of Texas, and Rep. Steve Scalise of Louisiana, according to FollowTheMoney.org. Of the $58 million Cornyn's Senate campaign has raised to date, $35,550 has come from pro-gun interests, including $22,300 from the NRA, $11,000 from the National Shooting Sports Foundation, and $1,000 from the Texas State Rifle Association. Cornyn has also received $8,400 from Dave Matheny of Austin, founder and owner of the largest gun silencer shop in the U.S. and a board member of the American Suppressor Association, and his spouse Halli Matheny. The top corporate donors to Cornyn's campaign include the Texas Medical Association and the Houston law firms Vinson & Elkins and Baker Botts.
* * *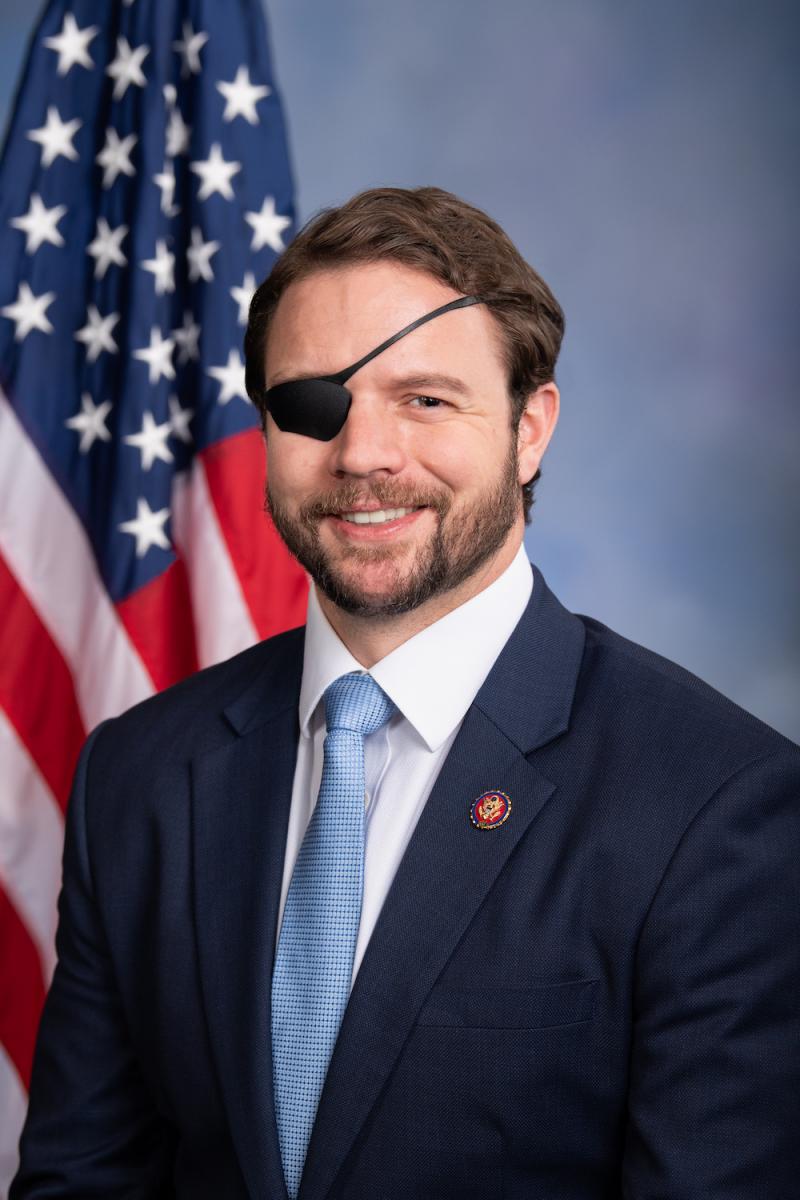 U.S. Rep. Dan Crenshaw (R) of Texas withdrew from the NRA meeting before the Uvalde massacre because he was in Ukraine and wouldn't be back in time. Crenshaw is a former U.S. Navy SEAL officer who served in Iraq and Afghanistan, where he lost an eye in an explosion. Since 2019 he has represented Texas's 2nd Congressional District, which includes parts of Houston.
According to OnTheIssues.org, Crenshaw generally opposes gun control, voted against background checks for every firearm sale, and has specifically championed the powerful, body-ravaging AR-15, calling it an "effective weapon" for someone trying to defend their home. After the Uvalde massacre, Crenshaw told CNN that he opposed new gun regulations, including red flag laws that allow police to temporarily seize guns from individuals who present a threat to themselves or others.
Crenshaw's campaign has raised over $21 million, with at least $3,000 of that coming from pro-gun groups, according to FollowTheMoney.org: $2,000 from the National Shooting Sports Foundation and $1,000 from the NRA. His top corporate donors include Marathon Petroleum, American Crystal Sugar, and the National Association of Realtors.
Canceled post-massacre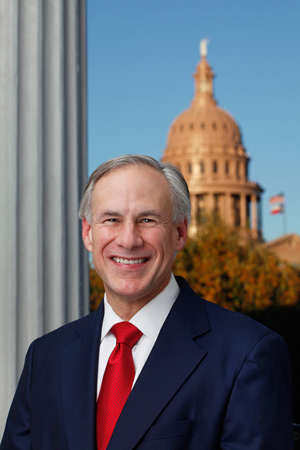 Texas Gov. Greg Abbott (R) scrapped plans to attend the NRA meeting in person after the carnage in Uvalde. Instead, he addressed the conference in prerecorded remarks in which he claimed that no existing or new law could have stopped the shooting.
Abbott came under heavy criticism when on the same day as the massacre he attended a fundraiser for his reelection campaign. During a press conference held in Uvalde the following day, at almost the exact time his prerecorded remarks were being played for the NRA crowd, Abbott delivered a markedly different message, saying, "We will be looking for the best laws that we can get passed to make our communities and schools safer." He was angrily confronted by Democratic gubernatorial challenger Beto O'Rourke, who before being removed by security walked up to the stage and said directly to Abbott: "You are doing nothing. You are offering up nothing. You said this was not predictable. This was totally predictable when you choose not to do anything." O'Rourke later joined protesters outside of the NRA meeting in Houston.
Abbott has long been a proponent of easing gun regulations. He has signed bills loosening both concealed- and open-carry laws, and last year he signed into law a measure allowing Texans to carry guns without a license. He has also opposed red-flag laws and championed a law the legislature passed last year making Texas a "Second Amendment Sanctuary State" by preventing the use of state resources to enforce any new federal restrictions on firearms and ammunition.
Of the over $257 million Abbott's gubernatorial campaign has raised to date, $20,700 has come from gun advocates, including $11,000 from the NRA and $8,700 from the Texas State Rifle Association. The top corporate contributors to Abbott's gubernatorial campaign are Border Health PAC, the political influence arm of the DHR Health hospital system; Q Investments, a multibillion-dollar private investment firm located in Fort Worth; and Texans for Lawsuit Reform, a group founded by business leaders that lobbies to make it harder to sue businesses.
* * *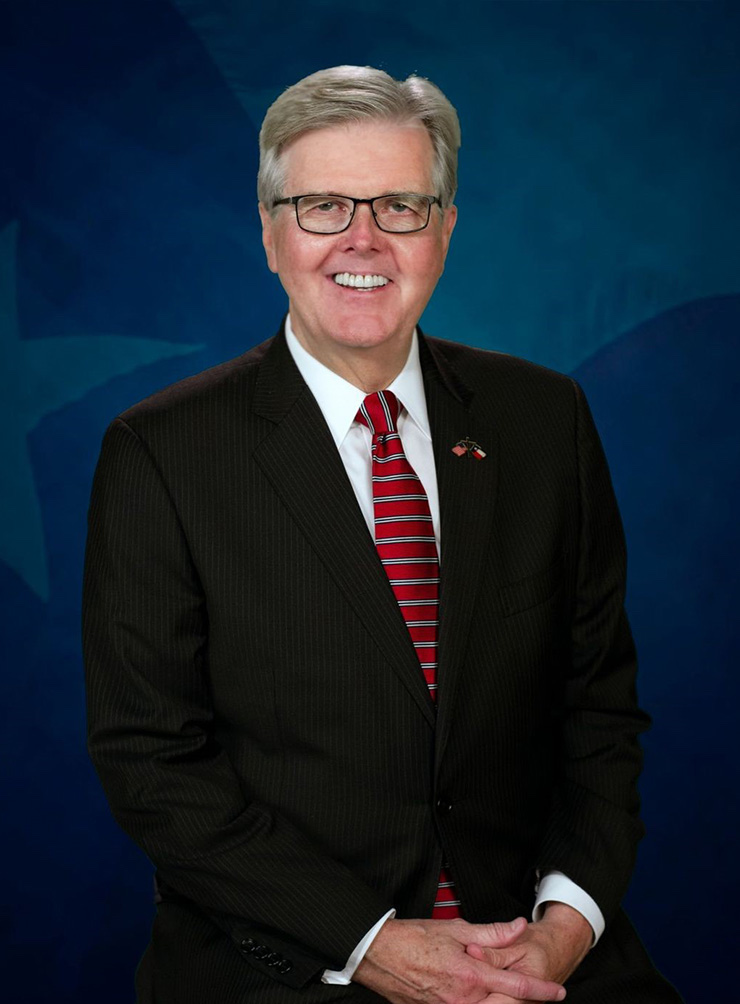 Texas Lt. Gov. Dan Patrick (R) canceled his planned appearance at the NRA meeting because, he said in a statement, "I would not want my appearance today to bring any additional pain or grief to the families and all those suffering in Uvalde." Patrick had been scheduled to speak at the NRA's National Prayer Breakfast, which the organization describes as an event where "NRA members come together in Christian devotion to hear inspirational messages and music." The breakfast was sponsored by Florida-based arms maker Kel-Tec, Wyoming-based rifle maker Weatherby, and Michigan-based rifle scope company Trijicon, as well as NRA Business Alliance members Universal Coin & Bullion and and Patriot Mobile, which bills itself as "America's only Christian conservative wireless provider."
A Baltimore native, Patrick is a former local TV broadcaster and conservative talk radio host who represented part of Houston and its suburbs in the Texas Senate before being elected lieutenant governor in 2014. Five years later, shortly after a massacre carried out by a white supremacist at an El Paso Walmart and a separate shooting rampage targeting police and community members by a mentally ill man in the state's Midland-Odessa region, Patrick said he would defy the NRA by working to close loopholes in background-check requirements for stranger-to-stranger sales — a policy that at the time he called "common sense." However, he has since advocated for looser gun regulations and has refused to say whether he still supports stronger background checks. On June 1, Patrick announced that at Gov. Abbott's request he has established the Senate Special Committee to Protect All Texans, which will study school safety, mental health, social media, police training, and firearm safety with the aim of preventing school shootings.
Patrick's campaign for lieutenant governor has raised over $74 million, including $13,000 from the NRA and Texas State Rifle Association. The top corporate contributors to his campaign are DHR Health system's Border Health PAC, Texans for Lawsuit Reform, and Empower Texans, a conservative advocacy group largely funded by the oil and gas industry.
Stood with the NRA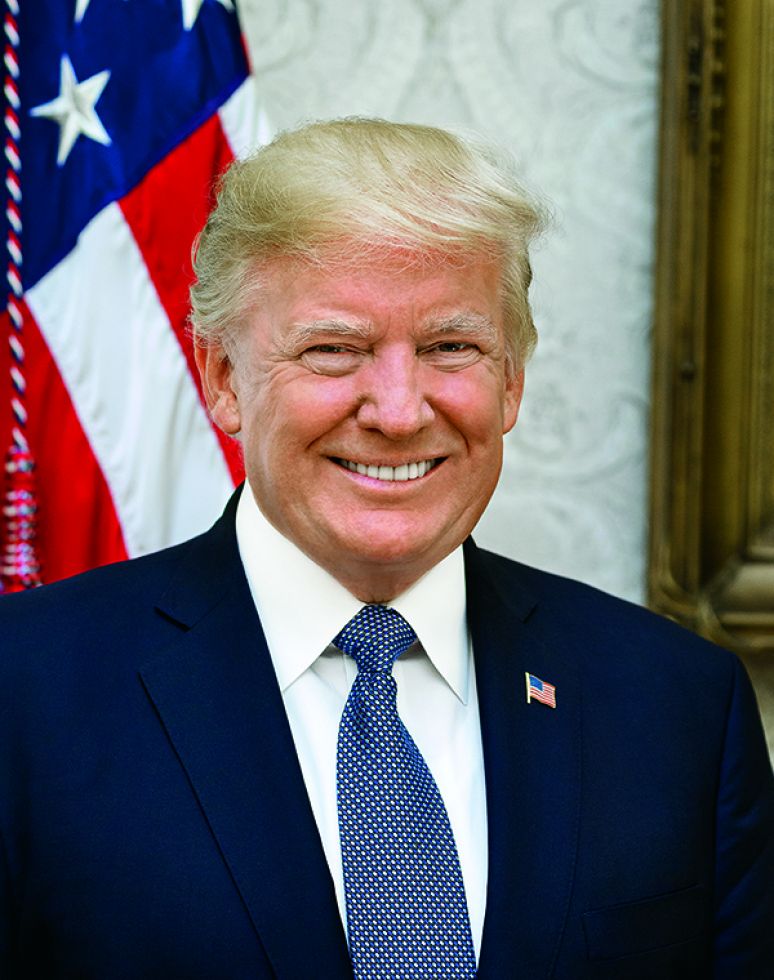 Former President Donald Trump opened his speech to the NRA's Houston meeting with a moment of silence for the Uvalde victims, and called what occurred there a "heinous massacre" that was "horrible" to witness. He also said the nation should unite — but criticized Democrats for responding to the shootings by advancing what he called an "extreme political agenda" and for "exploiting sobbing families to increase their own power and take away our constitutional rights." During Trump's address, the Secret Service banned guns and weapons of any kind from the hall.
Though as recently as 2012 Trump expressed support for a ban on assault weapons and longer wait times for gun purchases, the gun lobby strongly backed his presidential runs. In an unusual move, the NRA endorsed him during the 2016 presidential primary. However, Trump's presidency proved disappointing to gun rights advocates, as he failed to deliver on promises to ban gun-free zones and pass a national concealed carry law. Before leaving office he reversed a 2002 ban on the international sale of gun silencers, but he imposed a ban on bump stocks — accessories that enable conventional guns to fire at near-automatic rates. Nevertheless, Trump's three appointments to the U.S. Supreme Court have created a high court with an expansive view of the Second Amendment.
Trump's two presidential campaigns raised over $1 billion, with over $18,000 coming directly from gun interests including the NRA. Trump's campaigns also received generous outside support from the NRA, which spent $30 million promoting him in 2016 and at least $16.5 million backing him and opposing Biden in 2020.
* * *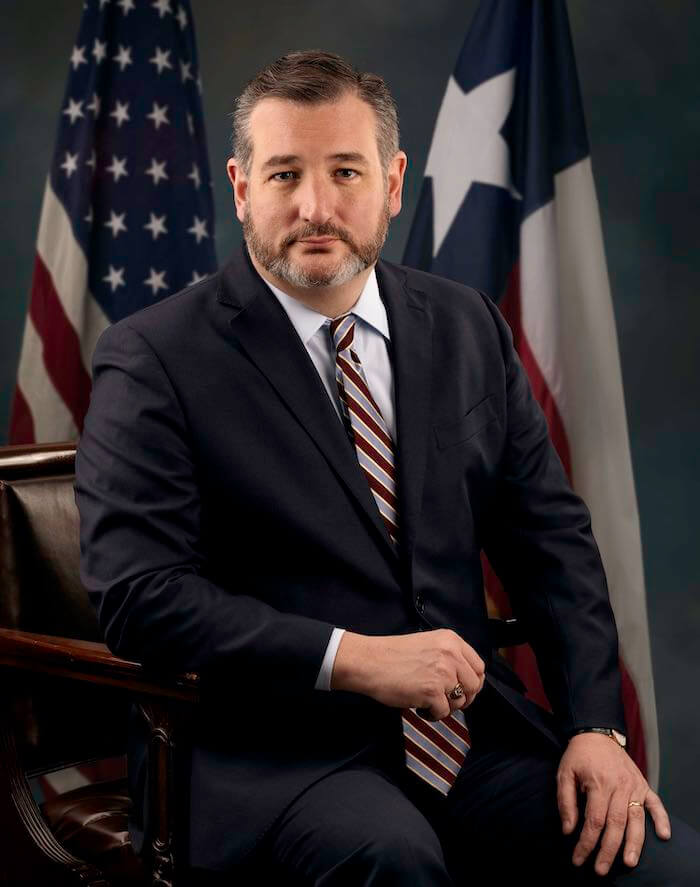 U.S. Sen. Ted Cruz, a Texas Republican, also delivered his speech to the NRA as planned, telling the gathering that the narrative blaming guns for mass shootings is being pushed by "elites who dominate our culture" and calling theirs an "indulgent ideology." He blamed mass shootings on declining church attendance, violent video games, prescription drugs, and social media bullying. The solution to the problem, he claimed, was more guns: "What stops armed bad guys is armed good guys," he said. He also called for schools to have single entry points guarded by police or military veterans and bulletproof classroom doors.
An attorney, Cruz previously worked for Cooper & Carvin, a Washington boutique firm that served as the NRA's outside counsel; one of the firm's founding partners said Cruz "was basically my lieutenant on all NRA matters." During his time in Washington, Cruz has fought against assault weapons bans, voted against banning high-capacity magazines, and supported reciprocity across state lines for concealed-carry permits, according to OnTheIssues.org.
Cruz is one of the top congressional recipients of contributions from gun interests, receiving about $749,000 over his career, OpenSecrets.org reports. His campaign has also benefited from generous outside spending by the gun lobby, which has invested more than $154,000 promoting Cruz since he was first elected to Congress in 2012. Of that, about $122,000 was spent by the NRA alone.
* * *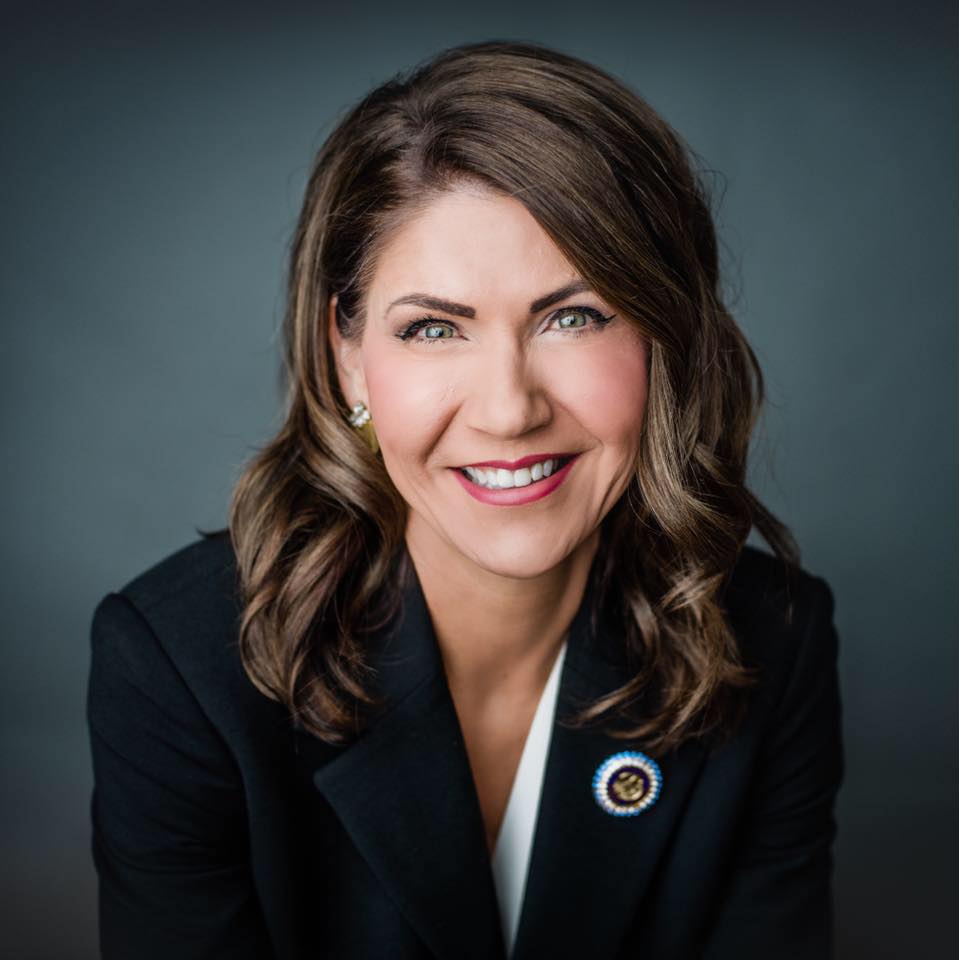 Considered a possible 2024 presidential contender, South Dakota Gov. Kristi Noem (R) delivered her address to the NRA as planned. The former member of Congress defended gun rights, criticized the violence of the French Revolution and its foundational document's exclusion of the right to bear arms, and compared modern protesters who tear down white-supremacist statues with the "radical mob mentality" of French revolutionaries.
In 2019, the year she was elected governor, Noem signed into law a measure abolishing South Dakota's permit requirement to carry a concealed handgun. Earlier this year, she sought to use state money to build a public gun range, but the Republican-controlled legislature rejected the plan.
Of the over $27 million Noem's gubernatorial campaign has raised, more than $15,000 has come from gun rights groups, including at least $12,500 from the NRA. Among the top corporate contributors to Noem's gubernatorial campaign are the American Bankers Association, Home Depot, and the American College of Radiology Association.
* * *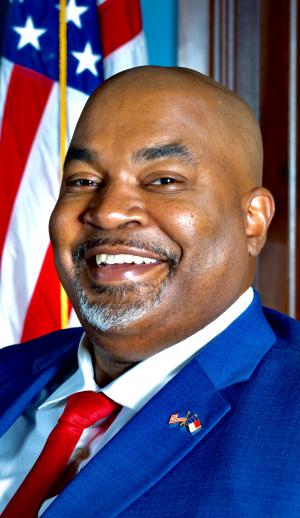 Though the Texas lieutenant governor canceled his appearance at the NRA's National Prayer Breakfast, North Carolina Lt. Gov. Mark Robinson (R) went ahead with his address to the gathering. The former factory worker and daycare owner also spoke to the convention's Annual Leadership Forum, saying he was "heartbroken" by the Uvalde incident and calling for schools to be given the same kind of security banks and airports have. He blasted federal lawmakers calling for stricter gun laws, saying they are "determined to leave the law-abiding, patriotic citizens of this nation unarmed, and defenseless."
Robinson's political career began with a speech he gave at a Greensboro City Council meeting in 2018 as members debated whether to cancel a gun show at the city's convention center following the massacre of 17 people at Marjory Stoneman Douglas High School in Parkland, Florida. In it, Robinson passionately defended law-abiding gun owners and accused council of wanting "to restrict my right to buy a firearm and protect myself from some of the very people you're talking about in here tonight." The video went viral, shared by the likes of then-U.S. Rep. Mark Walker (R) on Facebook. That led the NRA to invite Robinson to address its annual convention that year and helped propel him to North Carolina's second-highest office in the 2020 elections. Since then, Robinson has been embroiled in numerous controversies for among other things promoting antisemitic conspiracy theories, engaging in COVID denial, and attacking LGBTQ people. Earlier this week, Gov. Roy Cooper (D) criticized Robinson for what he called a "dangerous" and "shameful" sermon delivered at a church in Nash County last month, one day after a white supremacist killed 10 people at a grocery store in Buffalo. Robinson told the congregation that he owns AR-15s "in case the government gets too big for its britches. Because I'm going to fill the backside of those britches with some lead."
Robinson's campaign has raised over $1.3 million to date, with $5,400 of that coming from Gun Owners of America, a Virginia-based group that criticizes the NRA for being too compromising. Relying heavily on individual donations, Robinson's campaign hasn't taken in a great deal from corporate interests, according to FollowTheMoney.org: $4,000 from Murphy Family Ventures, which provides support services for businesses owned by a prominent Eastern North Carolina hog-farming family; $2,000 from the N.C. Association of Rural Electric Cooperatives; and $1,000 from the N.C. Farm Bureau. However, longtime North Carolina campaign spending watchdog Bob Hall filed a formal complaint with the State Board of Elections last year over Robinson's reports after finding major discrepancies and omissions, some of which Hall claims violate state law. It's unknown whether the agency is looking into it, as state law bars it from discussing investigations.
* * *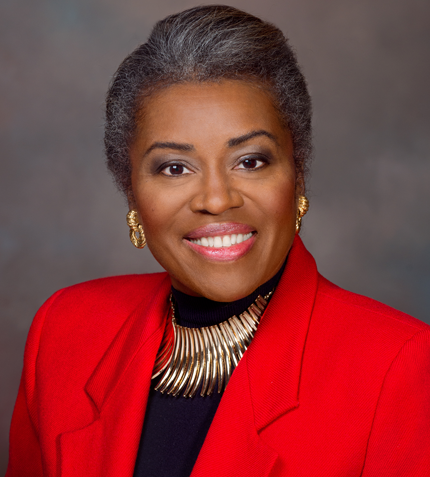 Virginia Lt. Gov. Winsome Earle-Sears (R) addressed the NRA's Women's Leadership Forum Luncheon and Silent Auction, where tickets started at $250. While Earle-Sears acknowledged the Uvalde shooting in her address, she blamed it on various social factors, including a lack of prayer in schools, pandemic safety protocols, "emasculated" men, and sexuality so liberated "that men can have abortions."
A Jamaican-born former U.S. Marine and author of the book "Stop Being a Christian Wimp," Earle-Sears sparked controversy during her 2021 run for office by posing with a military-style rifle for campaign materials. Sears previously served in the Virginia General Assembly and on the State Board of Education, and she led a group called Black Americans to Re-Elect President Trump. In 2018 she ran a write-in campaign for U.S. Senate after the neo-Confederate views and connections of GOP nominee Corey Stewart landed in the spotlight, though Democrat Tim Kaine ultimately won reelection.
Of the over $3.1 million Earle-Sears' lieutenant governor's campaign has raised, $35,000 has come from pro-gun groups: $10,000 from the NRA, and $25,000 from the Virginia Citizens Defense League, which has been described as being to the NRA's right. Among the top corporate contributors to Earle-Sears' campaign are real-estate developer Haulover Creek Development Co. of Richmond; Athdel Ventures, the corporate entity behind the Miles Agency, a Virginia Beach public-relations firm; and McShane LLC, a media consultancy based in Las Vegas that works for many GOP organizations as well as Gun Owners of America.
* * *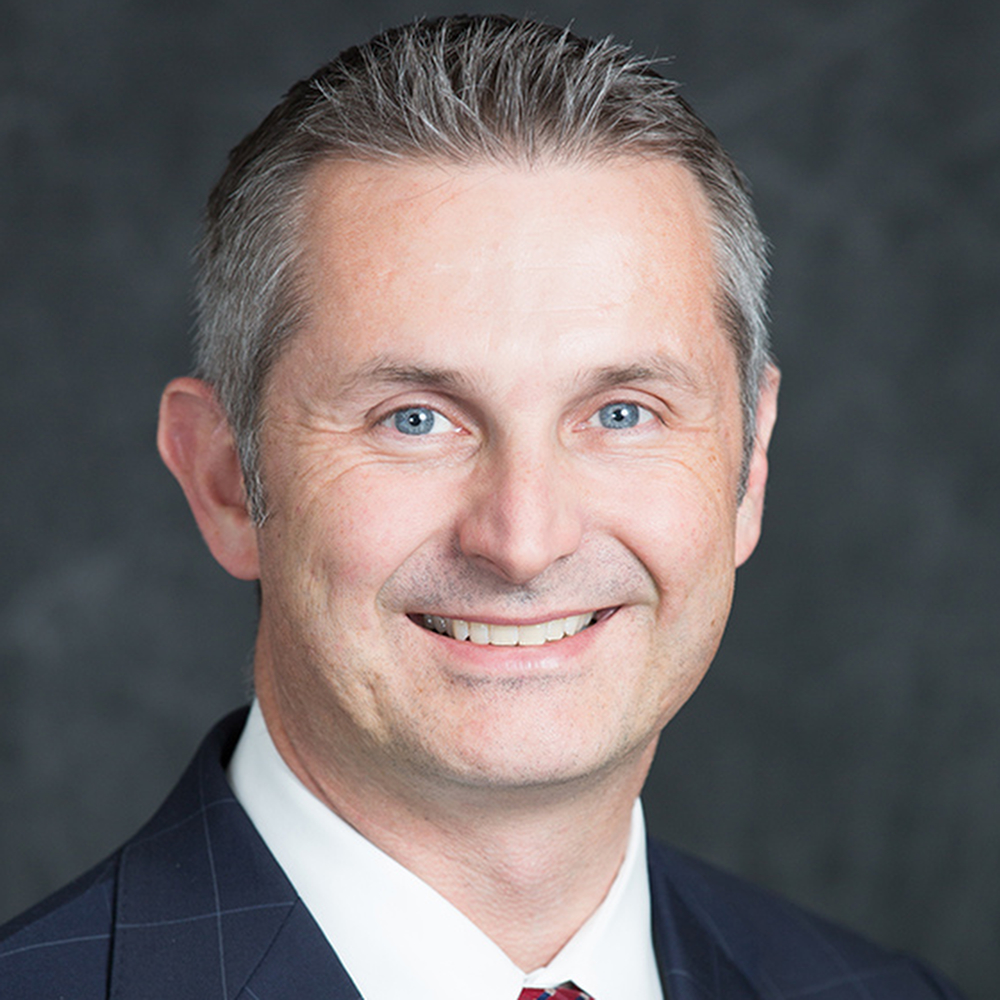 As conventions typically do, the NRA's offers a hall of booths promoting various organizations, companies, and products. One of this year's booths was sponsored by the Texas State Rifle Association, and it offered what was billed as a "celebrity appearance" by Texas state Rep. Tom Oliverson (R).
An anesthesiologist, Oliverson took office after defeating Kay Smith in the 2016 Republican primary for the 130th Texas House District in Northwest Harris County near Houston and facing no Democratic opponent in the general election. A staunch gun rights advocate, Oliverson has voted for legislation requiring hotels to let guests to carry firearms to private rooms, allowing people to carry handguns without permits and in places of worship, and prohibiting schools from banning the storage of guns in vehicles parked on the premises. During the COVID-19 pandemic, Oliverson championed legislation to ban vaccine mandates.
Oliverson's campaign has raised over $1 million, with $500 of that coming from the NRA and another $500 from the Texas State Rifle Association. His top corporate contributors are U.S. Anesthesia Partners, the physician-owned company with which he's professionally affiliated; the Texas Society of Anesthesiologists; and the Texas Medical Association.
Tags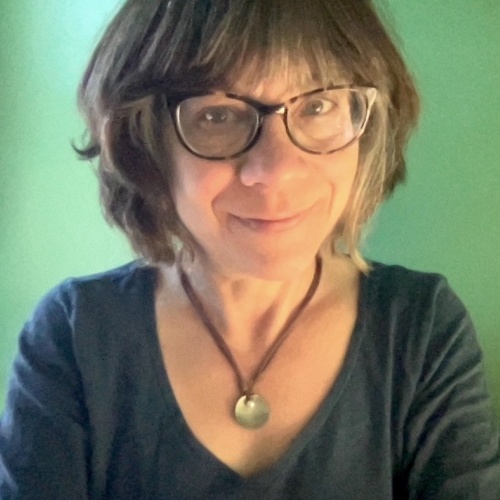 Sue is the editorial director of Facing South and the Institute for Southern Studies.