South Carolina tire workers expose corporate subsidy, human rights abuses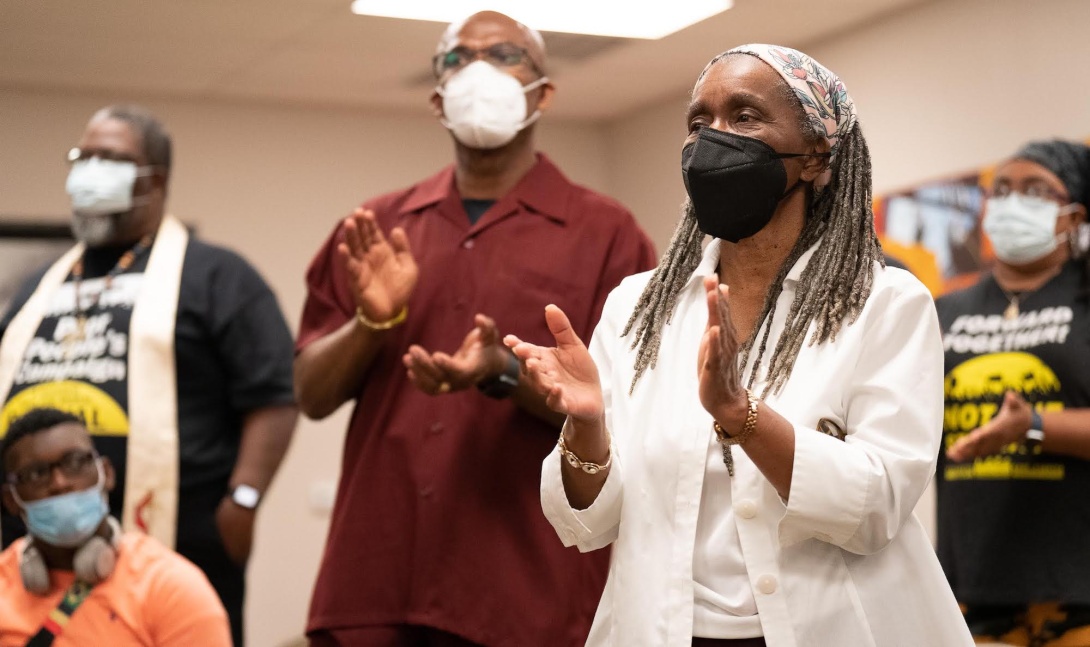 Brandon Trent worked his last day at Giti Tire on Oct. 22, 2019. For several hours his coworkers at the Richburg, South Carolina, plant had been urging the obviously ill Trent to go home until he felt well enough to return to work. But Trent, who had been threatened with firing by his supervisor, disregarded his coworkers' advice. "I can't go home," he explained. "They're going to fire me and I need my job." Those were his last words, according to a coworker who remains haunted by them to this day. Trent suffered a stroke in the company break room and died later that day.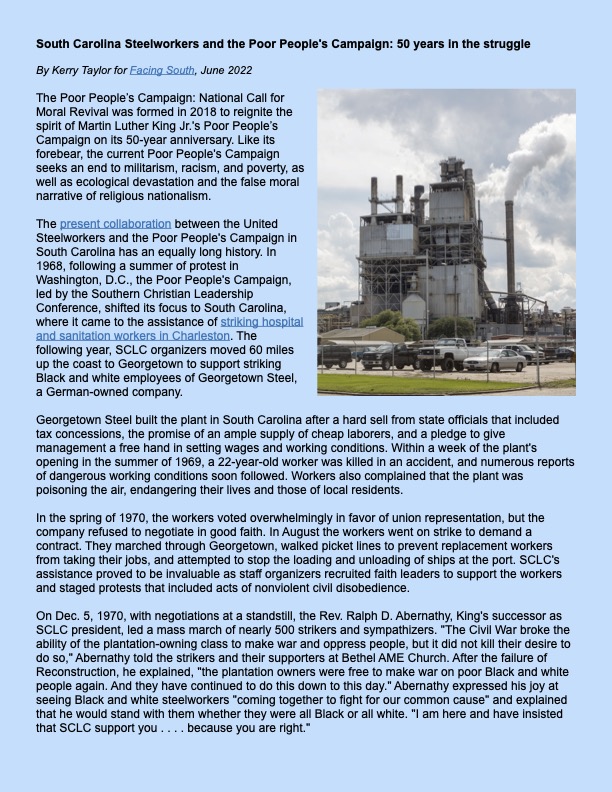 Giti Tire employees shared Trent's story as well as incidents of serious human and labor rights abuses during a Workers' Rights Board Hearing in Rock Hill, South Carolina, on Saturday, June 11. Testifying anonymously for fear of retaliation, the Giti workers accused their Singapore-based employer of exposing them to toxic substances, forcing them to work overtime, and showering favors on supervisors' friends and relatives. "This company simply makes up the rules as they go," said one worker who began working at Giti shortly after it opened in 2017.
Several workers complained of being intimidated for expressing pro-union sentiments. Giti workers are presently in the midst of an organizing drive with the United Steelworkers. The union believes that success at Giti could open the door to organizing South Carolina, which boasts the largest tire manufacturing industry in the country. The hearing at the Boilermakers Hall was cosponsored by the Steelworkers, the Catawba Area Workers' Rights Board, and the Poor People's Campaign: A National Call for Moral Revival.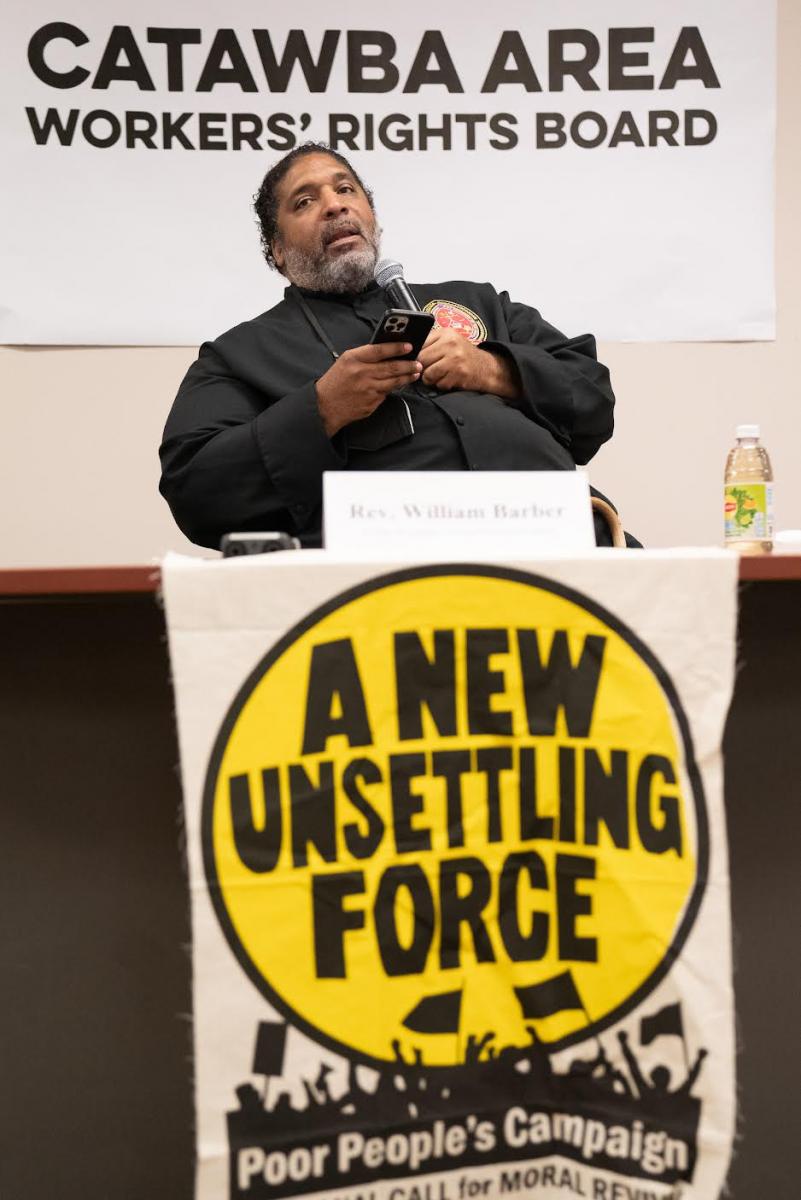 The national co-chair of the Poor People's Campaign, the Rev. William J. Barber II, led a panel of educators, advocates, and public officials who listened and took notes as the workers recounted their stories of hardship and abuse. Barber urged the rights board to identify Giti's obligation under the agreement that provided them with more than $60 million in state subsidies. When Giti opened, South Carolina Gov. Henry McMaster (R) hailed the construction of its $560 million plant as a "game changer" for his state and a region that has been hit hard by the loss of textile jobs. Giti officials promised more than 1,700 jobs along with thousands of spinoff jobs, but their workforce has never approached that number. Barber said that public officials are responsible for holding employers like Giti accountable for the number of jobs they promise as well as their treatment of their employees.
"Stop giving them free money," he commanded.
Since its initial infusion of subsidies, Giti has shown no sign of a diminished appetite for public dollars. According to a recent report, Giti obtained an $8 million loan under the Paycheck Protection Program administered by the Small Business Administration. Though the program was designed to assist small companies to maintain employees through the COVID-19 pandemic, Giti's parent company reports annual revenues of more than $3 billion and employs 33,000 workers worldwide. Rather than maintaining their workforce, however, Giti furloughed 600 South Carolina workers for a month without pay, many of whom were never rehired.
At the close of Saturday's program, Barber and the Rev. Amiri Hooker of Florence, South Carolina, invited the Giti workers to attend the Poor People's and Low-Wage Workers' Assembly and Moral March on Washington on June 18. Barber indicated that the march would spotlight the younger workers who are bringing new energy into the labor movement, including members of Starbucks Workers United, the Amazon Labor Union, and the Fight for $15. Several of those workers were represented in the audience at the Boilermakers Hall.
Tags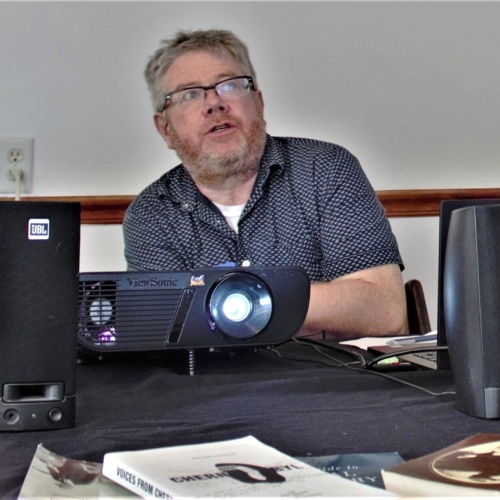 Kerry Taylor is a board member of the Institute for Southern Studies, the nonprofit that publishes Facing South, and directs the Charleston Oral History Program at the Citadel: The Military College of South Carolina.