Defending medication abortion access in the post-Roe South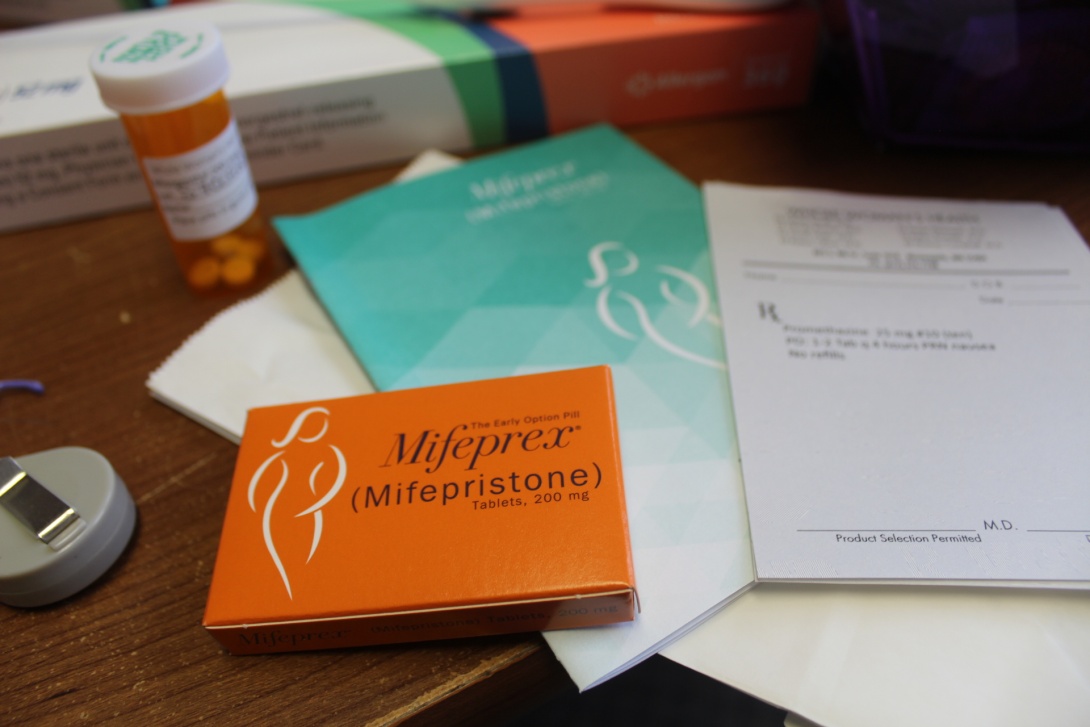 Two weeks after the United States Supreme Court ended the constitutional right to an abortion, the Biden administration rolled out a plan to protect abortion access. However, reproductive rights advocates say it could do much more to defend medication abortion, the most common form of abortion care. 
On July 8, the White House issued an executive order to protect access to reproductive health care. Among other things, the order directed the Department of Health and Human Services to take additional action to protect and expand access to abortion medication. Four days later, the Justice Department launched a "Reproductive Rights Task Force" whose duties include monitoring legislation that seeks to ban mifepristone, which is used along with misoprostol for medication abortion. Mifepristone blocks pregnancy hormones, while misoprostol causes uterine cramps that mimic a miscarriage. HHS also issued a directive to pharmacies last week that said refusing to fill out prescriptions for mifepristone and misoprostol may be a civil rights violation.
"The Department is committed to improving maternal health — including for individuals who experience miscarriages — and vigorous enforcement of our civil rights laws is one way in which we plan to do so," it said.
In 2020, 54% of abortions performed in the U.S. were medication abortions, according to the Guttmacher Institute, a reproductive health advocacy organization. The Food and Drug Administration approved mifepristone for up to 10 weeks of pregnancy in 2000, and last December it permanently allowed the pills to be delivered through the mail — a policy being challenged in some states.
Medication abortion has the capacity to make accessing abortion care much easier — especially in states that allow a doctor to use telehealth appointments to prescribe medications that can then be taken at home. However, Guttmacher reports that 19 states require a patient to be in the physical presence of a physician to receive medication abortion, and and 10 of them are in the South: Alabama, Arkansas, Kentucky, Louisiana, Mississippi, North Carolina, South Carolina, Tennessee, Texas, and West Virginia.
Anti-abortion lawmakers in Southern states want to further restrict medication abortion. Earlier this year, for example, the Republican-controlled Kentucky legislature passed House Bill 3, which bans receiving abortion medication through the mail, though the federal courts have blocked the law for now. And in June, Louisiana Gov. John Bel Edwards, an anti-abortion Democrat, signed into law a bill that as of Aug. 1 bans mailing abortion pills and sentences physicians who perform medication abortions to up to five years in prison and a fine of up to $50,000.
U.S. Attorney General Merrick B. Garland articulated his department's stance on medication abortion on June 24, the day the Supreme Court issued its ruling in the Dobbs v. Jackson Women's Health Organization case out of Mississippi overturning abortion rights: "States may not ban Mifepristone based on disagreement with the FDA's expert judgment about its safety and efficacy," he said. 
But experts told Facing South that the federal government could do more to protect access to medication abortion. That includes suing states that restrict abortion pills, invoking preemption laws, and lifting regulations on mifepristone, which has proven to be safe and effective for terminating pregnancies. For example, the FDA still heavily regulates mifepristone under its risk evaluation and mitigation strategy, meaning the pill can be given only by certified prescribers.
Accessing medication abortion is even more important now that eight states have effectively banned most abortions, including four in the South: Alabama, Arkansas, Mississippi, and Texas. For example, a May 2021 investigation by researchers at the University of Texas at Austin and other institutions found that the highest rates of requests for medication for self-managed abortions on Aid Access, an international nonprofit provider, came from Louisiana, followed by Mississippi, Wyoming, and Alabama. And another study published in February found an 1,180% increase in daily requests on Aid Access the first week after the Texas imposed its six-week abortion ban.
"We're in a moment when we need to be trying all possible options," said Farah Diaz-Tello, senior counsel and legal director at If/When/How, a reproductive rights advocacy organization.
A public health emergency?
A legal battle over medication abortion has been brewing for two years now, and it involves a lawsuit brought not by the federal government but by an abortion pill maker.
In October 2020, GenBioPro, the manufacturer of generic mifepristone, sued Mississippi health officer Dr. Thomas Dobbs over the state's medication abortion restrictions. The lawsuit, filed in federal court in Mississippi, centers around the U.S. Constitution's supremacy clause, which says federal laws preempt state laws. Mississippi filed a motion to dismiss the lawsuit, which is still ongoing. Lawyers for GenBioPro argued that Mississippi's Women's Health Defense Act of 2013, which essentially banned telemedicine abortion, conflicts with the FDA's policy on mifepristone.
"Our case is based solely on the fact that when the FDA approved a drug, any drug, there's no exception for medicine that treats an abortion condition," said GenBioPro attorney Kenneth J. Parsigian. "States can't interfere with that balance, because it undermines the purpose of the FDA regulation."
Parsigian said GenBioPro plans on bringing lawsuits in other jurisdictions that restrict medication abortion using tactics similar to the state of Mississippi. But he and other medication abortion advocates wonder why the federal government itself hasn't sued over state laws that aim to preempt its powers.
"I don't know what they're watching out for," Parsigian told Facing South. "The issue exists now."
Three days before the U.S. Supreme Court handed down its Dobbs decision, the American College of Obstetricians and Gynecologists sent a letter to FDA Commissioner Dr. Robert Califf urging him to invoke preemption laws and scrap the agency's risk evaluation and mitigation strategy for mifepristone, which they wrote adds "unnecessary and unmitigated burdens for physicians, patients, and pharmacies."
Law professors David S. Cohen, Greer Donley, and Rachel Rebouché co-authored a forthcoming paper in the Columbia Law Review titled "The New Abortion Battleground" that discusses the post-Roe legal landscape and lays out steps for how the federal government can protect abortion providers and patients. It echoes the call for the federal government to lift regulations on mifepristone and urges the FDA to issue a strong statement declaring that it has the final authority to regulate mifepristone.
The paper also notes that, by declaring a public health emergency under the Public Readiness and Emergency Preparedness Act, the Biden administration could "enable out-of-state prescribing and dispensing of medications for abortion for those in states with abortion bans."
"The question is whether this situation could be thought about and classified as an epidemic," Rebouché told Facing South.
Tags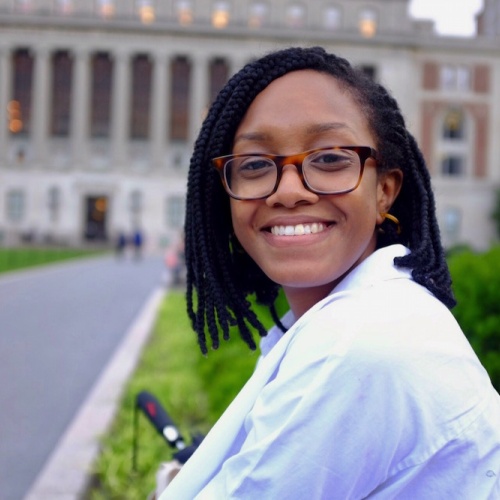 Elisha Brown is a staff writer at Facing South and a former Julian Bond Fellow. She previously worked as a news assistant at The New York Times, and her reporting has appeared in The Daily Beast, The Atlantic, and Vox.