Cherokees are helping their rivers to 'breathe again'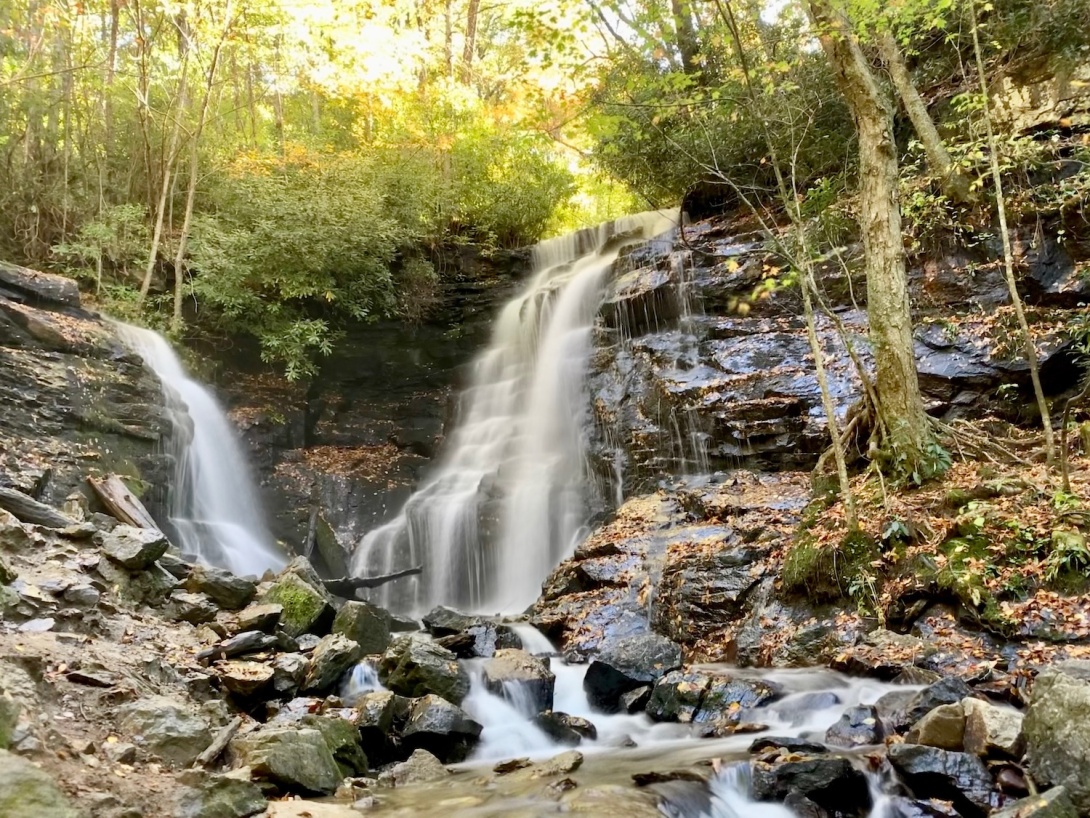 Water crises continue to make daily headlines across the United States. From polluted drinking water in Jackson, Mississippi, to a megadrought gripping the American West, it is clear that the decisions of the past are impacting the present and shaping our collective future. The age of human-induced climate change, which scholars dub "the Anthropocene," is exposing a history of systemic racism when it comes to accessing safe drinking water.
Juanita Wilson is determined to do something about this. A member of the Eastern Band of Cherokee Indians (EBCI), Wilson wants the rivers flowing through her community in Cherokee, North Carolina, to "breathe again," as she put it. To make this happen, she's spearheading a community movement that brings Indigenous knowledge to the forefront of efforts to tackle river pollution. She launched Honoring Long Man Day, which Cherokees will celebrate on Oct. 19 for the second year in a row. The event, which is named after Cherokees' concept of a river as a living being, is as much a call to environmental action as it is a celebration of Cherokee history and culture.
The EBCI has been making major contributions to the renewal of forests and freshwater rivers and streams in Southern Appalachia. Foremost is the implementation of some of the highest water quality standards in the U.S., with the tribe using modern science to provide Cherokees with clean drinking water. But in doing so, the EBCI is not turning away from its traditions — a living history that connects the community to a rich archive of environmental knowledge. In fact, Wilson is keeping Cherokee traditions alive through her work.
The EBCI's homeland is a biodiversity hotspot in the mountains of Western North Carolina. Rising to over 5,476 feet above sea level, EBCI lands are situated in one of nature's great mountain water towers. You can't avoid seeing, hearing, and touching water when you visit the region. Ribbons of water wisp across the sky, creeks and streams trickle and tumble over rock scrambles, and the Oconaluftee River, which bisects downtown Cherokee, flows along the mountainside at a steady clip.
Historically, Southern Appalachia's diverse ecosystems have supported the wellbeing of all Americans. The region's freshwater rivers supply drinking water to over 10 million people and support a multimillion-dollar trout fishing industry. The North American drug industry owes its origins to the region's plants, while lumber from Southern Appalachia built homes for generations. And we can't forget the coal extracted from the Appalachian Mountains that powered electrical grids for much of the 20th century. Today, Southern Appalachia is home to the most visited national park in the U.S. — the Great Smoky Mountains National Park, whose trails and freshwater rapids lure hikers and kayakers. The region's history has brought environmental consequences, from deforestation in the early 20th century to sediment and nitrate pollution today.
The idea for Honoring Long Man Day emerged from an informal conversation Wilson had with Micah Swimmer, a fellow EBCI member and education coordinator at New Kituwah Academy, a private bilingual Cherokee and English language immersion school for Cherokee students in kindergarten through 6th grade. At the time, Wilson led The Right Path, a Cherokee leadership development program rooted in traditional wisdom. She and Swimmer were discussing his class curriculum when they began considering what types of lessons might ignite the intellectual passions of Cherokee children.
When Swimmer said his kids were fishing and noticed trash lying around, it was a lightbulb moment for Wilson. She knew she needed to bring together Cherokees, young and old, to act as river warriors and take better care of "Long Man."
The story of Long Man, or Ganvhidv Asgaya, is foundational to the Cherokees, a personification that reminds us that water makes all life possible. Over the centuries, Cherokees have referred to rivers as the "Long Man," the "Long Snake," or the "Long Human Being" — names that show an understanding that flowing rivers are alive. When water stops flowing, it dies. Dams, for instance, kill rivers, altering ecosystems and causing intense emotional distress to Indigenous people and their cultures. When the Tennessee Valley Authority dammed much of the Cherokees' ancient homelands in the 20th century, elders such as Ammoneta Sequoyah expressed their distress that development was squeezing the life out of the rivers.
Cherokee beliefs are part of a hydrocentric worldview that sees water as the key to life. Wilson's great-grandparents taught her this way of thinking as a child, emphasizing her role in caring for rivers. For thousands of years, Cherokees and their ancestors have paid close attention to the wellbeing of rivers. Through five centuries of colonialism, Cherokees have continued nurturing rivers, working to keep human pollution away from life-giving waters. Today, Cherokees have joined other Native communities and their non-Indigenous allies in changing their laws and renewing commitments to act as water protectors. Cherokees share knowledge about, and care for, local rivers because they know that healthy rivers and streams mean healthy Cherokee communities.
Honoring Long Man extends Cherokee knowledge into the present and clears a path for a more sustainable future. Wilson acted on this Cherokee knowledge when she decided to bring together Cherokee and non-Cherokee volunteers to care for local waterways. The coalition she is building includes Elaine Eisenbraun, executive director of the Nikwasi Initiative; Gail Lazaras of American Rivers; and the members of Mainspring Conservation Trust,  Asheville GreenWorks, North Carolina Arboretum, and Alarka Expeditions.
Honoring Long Man Day joins a growing list of global Indigenous actions to ensure clean drinking water. From Indigenous Water Walkers of the Great Lakes region to Aboriginal Australians insisting on their cultural knowledge be applied to water management, Indigenous communities around the world are showing the power of local environmental stewardship. Taking local community action on big environmental issues gives rise to feelings of empowerment.
At last month's meeting of the Community Club Council in Cherokee, EBCI members answered an anonymous questionnaire about the significance of Honoring Long Man Day. Respondents highlighted how clean rivers are vital to "protecting our Earth." They also emphasized feelings of fulfillment that arise from keeping Cherokee traditions alive. As another community member wrote, Honoring Long Man is about acting on "some of the rich history" of the Eastern Band.
"Cherokee principles are all about sustainability," Wilson told me in an email. Honoring Long Man is a reminder to us all of the "need to be good stewards" of Indigenous cultures and environments, she said. This begins by sharing knowledge with young people and doing something to care for "our environments for future generations."
If Ganvhidv Asgaya continues breathing, Wilson believes, it will mean that the wisdom embedded in Cherokee history still lives in the hearts and minds of generations not yet born.
Tags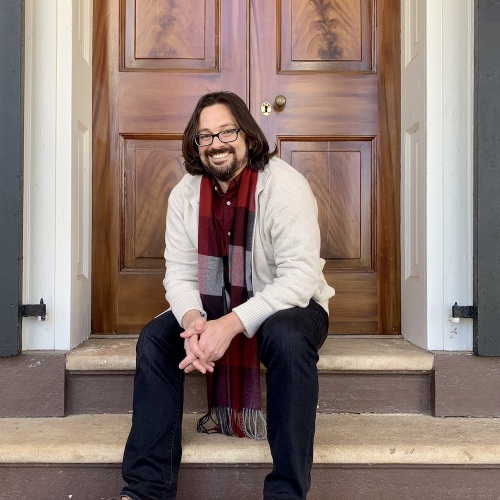 Gregory D. Smithers is a professor of history at Virginia Commonwealth University and a British Academy Global Professor based at the University of Hull, England. His research focuses on Indigenous history and culture in the American South. He's currently writing a book about water in Cherokee history.