GOP booth at NC voting site displays sign calling for Biden's assassination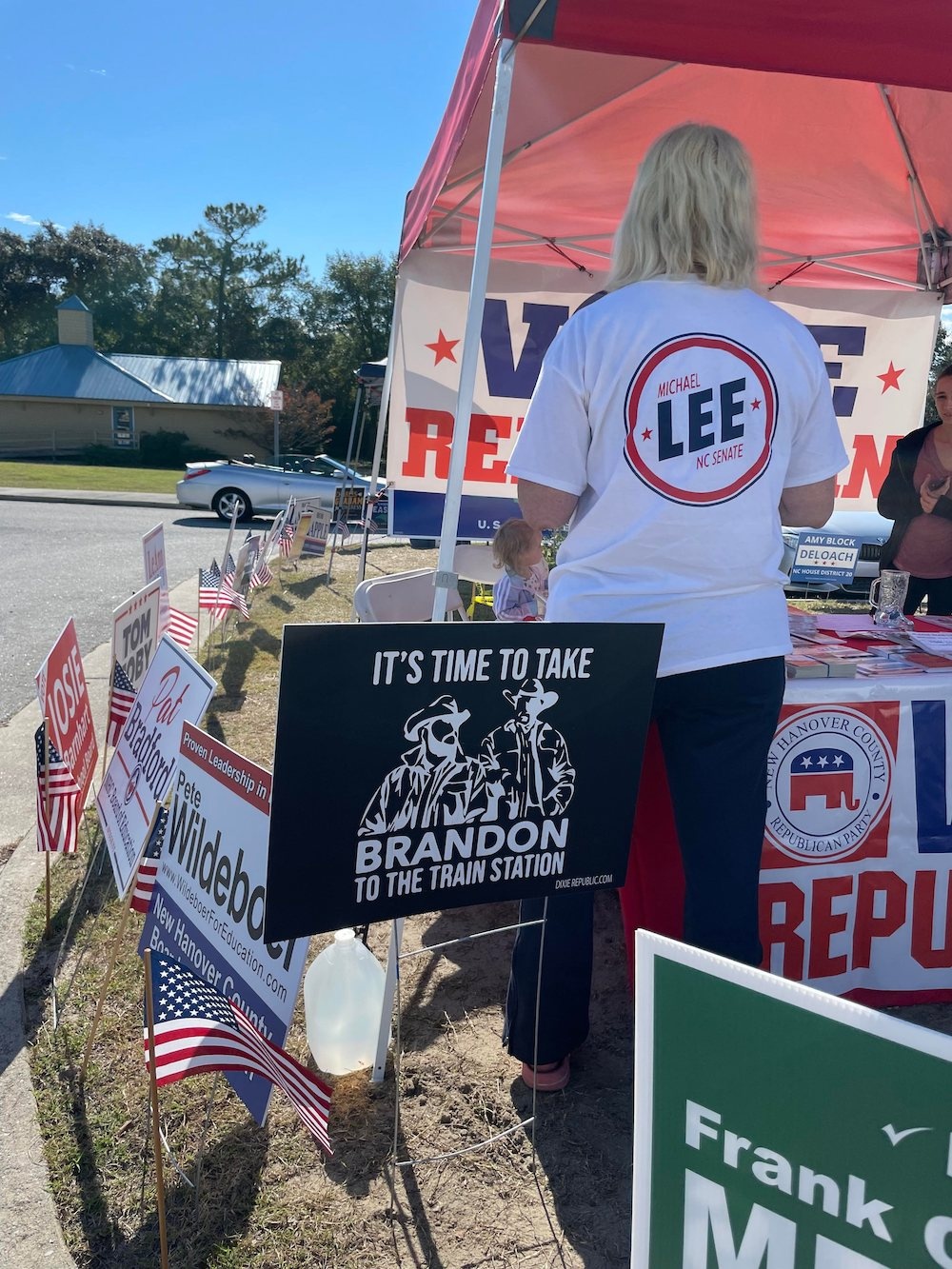 On Nov. 2, President Biden delivered remarks on violent domestic threats to U.S. democracy. He was responding to the recent hammer attack on U.S. House Speaker Nancy Pelosi's husband by a mentally ill right-wing conspiracy theorist at their San Francisco home, which left Paul Pelosi hospitalized with a fractured skull.
"My fellow Americans, we're facing a defining moment, an inflection point," Biden said while speaking at a train station just blocks from the U.S. Capitol, which was violently attacked on Jan. 6 of last year by Trump supporters trying to disrupt the transfer of power. "And we must — with one overwhelming, unified voice — speak as a country and say there is no place — no place — for voter intimidation or political violence in America, whether it's directed at Democrats or Republicans. No place, period. No place ever."
But earlier that same day, at an early voting site in North Carolina, a sign calling in coded language for the president's assassination was displayed at a local Republican Party information booth.
The sign appeared at the New Hanover County Republican Party booth at the voting site in Carolina Beach, a town about 10 miles south of the city of Wilmington. A Democratic Party volunteer took the photo and shared it with this reporter. They said they had seen the same sign there a week earlier but hadn't photographed it.
"It's time to take Brandon to the train station," said the sign, which was produced by Dixie Republic, a store in Traveler's Rest, South Carolina, that bills itself as the region's biggest purveyor of Confederate goods.
"Brandon" became right-wing code for insulting President Biden when during a NASCAR race last year in Talladega, Alabama, the crowd chanted "F*** Joe Biden," and a sports reporter suggested they were saying "Let's go, Brandon" to cheer the race's winner. Conservatives immediately adopted it as a catchphrase: Rep. Bill Posey of Florida ended a House floor speech with it, Rep. Jeff Duncan of South Carolina wore a face mask emblazoned with it at the Capitol, and Sen. Ted Cruz of Texas invoked the phrase during a speech at a conservative conference.
Meanwhile, to "take someone to the train station" is a catchphrase from the Paramount Network's neo-Western TV series "Yellowstone" starring Kevin Costner. It refers to a roadside cliff in Wyoming that characters use to discard the bodies of the enemies they kill.
The photo's source, who we're not naming to protect them from harassment, tells Facing South that they discussed the sign with the GOP volunteers, who eventually took it down. The GOP volunteers also indicated that the same sign may have been posted at other voting sites in the county. According to the source's emailed account of the incident:
I blatantly took the picture in front of their tent, no one asked me why. After being there for a couple of hours I finally asked one of their volunteers about the sign. He was a little indignant at first. I asked him if he had watched the show, he said yes. He asked if I had watched the show and I said yes. So I said "so if you watched the show then you know what that means." He said yes. I asked if he thought that was appropriate and he said no. I said I had been observing and that I was about to go in to the building and report the sign to the election official. He asked if he had it removed and all the ones in [New Hanover County] removed would I not go inside and report it. I said yes. He walked over and pointed it out to a new volunteer that had just arrived and she seemed dismayed as well. They took it down.
Facing South reached out to the local party's leadership for comment. Will Knecht, chair of the New Hanover County GOP, said his organization condemns the sign's message and reported that he ordered workers to remove it immediately. "We in no way put this up nor do we know who did," he wrote in an email. "We do not control what signs are put up around our tents."
North Carolina has state laws and policies in place to protect both voters and poll workers from intimidation.
According to North Carolina State Board of Elections records (see here and here), the top donors to the New Hanover County Republican Party this year through the third quarter include FX Airguns USA ($5,000), U.S. Rep. David Rouzer ($3,000), Cadence Realty ($2,000), the Beau Rivage Golf Resort ($655), North Carolina Court of Appeals Judge April Wood ($500), Cape Fear Community College ($250), and North Carolina Superior Court Judge Frank Jones ($175).
New Hanover is North Carolina's 11th most-populous county, with Wilmington the largest community and county seat. The county is also home to the popular tourist towns of Carolina Beach, Kure Beach, and Wrightsville Beach. The area is known for its film industry, which in 2021 experienced a record year in North Carolina with over $400 million of film-related spending.
The local GOP's deployment of a sign with coded violent rhetoric comes amid rising concerns about right-wing violence at the polls. On Oct. 28, the same day as the attack on Paul Pelosi, federal security agencies released an internal bulletin warning of an increased threat of violence against political candidates, election officials, and others in the coming weeks. Election experts tell Facing South that voters who encounter signs like this, or other examples of intimidation at the polls, should file a report with the Election Protection hotline, 866-OUR-VOTE. It will then go into a database for tracking such incidents.
New Hanover County is no stranger to political violence: In 1898, Wilmington was the site of the only successful coup on U.S. soil, in which white-supremacist Democrats overthrew the legitimately elected local biracial Fusionist government made up of Republicans and Populists. The Democrats expelled their political opposition from the city while burning homes and businesses, and killing as many as 300 people.
Tags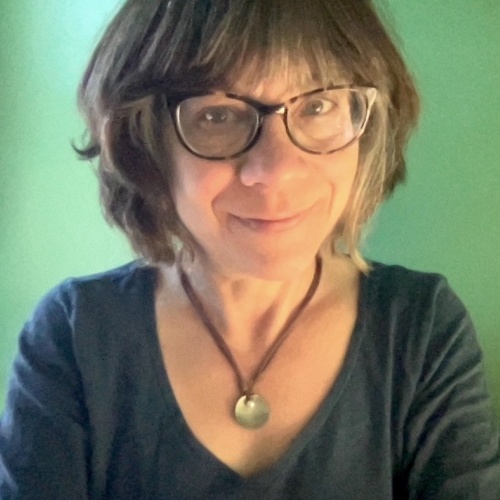 Sue is the editorial director of Facing South and the Institute for Southern Studies.