South's midterms marred by minor voting problems as systemic challenges persist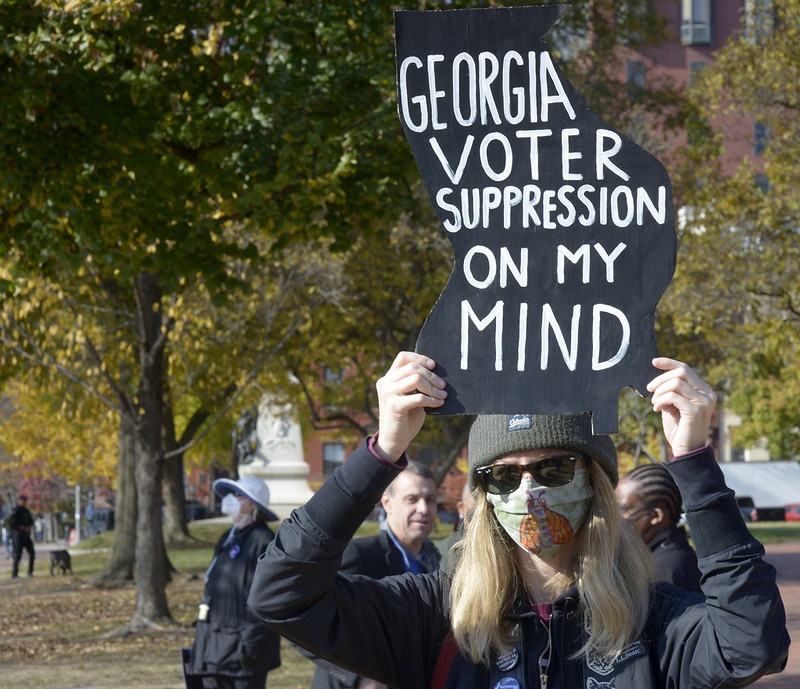 Democrats defied historical trends in the 2022 midterm elections and blocked the Republican "red wave" that many pundits predicted, maintaining control of the U.S. Senate and beating election deniers for critical state offices in every 2020 battleground state. And while Republicans have won control of the U.S. House, their majority will be far tighter than they anticipated.
For months, election officials have been preparing for disruptions at polling sites, voter harassment, and other problems fueled by unsubstantiated claims of mass corruption and fraud promoted by many Trump-backed politicians. But unlike elections in 2018 and 2020 that were marred by hours-long waits, polling location confusion, and a surge in voter intimidation, this year's midterm voting experience nationwide was relatively smooth and safe.
The majority of voting issues that did occur were isolated and relatively minor, such as long lines and technical malfunctions. Experts say that trainings introduced to manage election issues were extremely effective in proactively addressing problems at polling places.
As a consequence, more than 9 in 10 Democrats who voted in this year's midterms said they were at least somewhat confident that elections in their state were being conducted fairly and accurately, according to early results of a national exit poll conducted for CNN and other news networks by Edison Research. That same level of confidence was also shared by about 8 in 10 independents and about two-thirds of Republicans.
But some Republican officials still exploited minor glitches to sow voter distrust. For example, the losing Republican candidate for governor of Arizona, election denier Kari Lake, posted a video on Twitter that cited problems with printers and tabulation machines at some of Maricopa County's polling locations as evidence of widespread fraud.
"The most concerning thing is the way those isolated incidents are being used to spread mis- and disinformation and lies around the election in an attempt to undermine people's confidence and faith in the election," said Sylvia Albert, director of voting and elections for the nonpartisan voting rights group Common Cause.
Minimal issues at the polls aside, however, voters still faced discriminatory voting practices. "During this election season, we again witnessed how our electoral system consistently disenfranchises and burdens Americans, especially voters of color," Janai Nelson, president and director-counsel of the Legal Defense Fund (LDF), said in a press statement.
Volunteers from LDF's Voting Rights Defender Project monitored polls in Alabama, Florida, Georgia, Louisiana, Mississippi, South Carolina, and Texas and reported nearly 1,000 incidents throughout Election Day. These included shortages of paper ballots, problems with accessibility and identifying polling locations, voter intimidation, poll worker misconduct, and voters not receiving requested absentee ballots.
In Texas, for instance, voting rights advocacy groups reported thousands of voter complaints throughout the midterm election cycle. They included long lines, malfunctioning machines, delayed poll site openings, intimidation, threats, and misinformation. The majority of harassment, misinformation, and intimidation allegations came from voters of color, prompting fears that there were systematic efforts to suppress election turnout in 2022.
These problems have deepened the concerns of voting rights advocates, who worry that these practices will continue to discourage turnout in communities of color — something that was already an issue before this year's election.
"Voting in an election should be a simple process supported by all levels of government and every election official," Nelson said. "It is unacceptable that it has become a regular occurrence multiple times each year that voters must face these challenges simply to exercise their right as citizens."
Persistent voter suppression
Suppressive state voting laws also continue to target Black and other marginalized communities in the South.
In the last decade, the U.S. overall and the South specifically have become more racially diverse, according to the latest data from the U.S. Census Bureau. For instance, three of the 10 states that had the highest diversity index in 2020 are in the South: Florida, Georgia, and Texas. A recent report by the nonpartisan Brennan Center for Justice found that racially diverse states governed by Republicans are more likely to implement restrictive voting policies. All three of these highly diverse Southern states are controlled by Republican governors and legislatures that have passed restrictive voting laws disproportionately affecting communities of color.
During this year's election, these states also engaged in repressive practices that disproportionately affected communities of color. For example, Florida Gov. Ron DeSantis's (R) new Office of Election Crimes and Security arrested 20 returning citizens — those who had previously been disenfranchised for a felony conviction — for allegedly committing voter fraud in the 2020 election despite being told by local elections officials that they were eligible to vote. Advocates say the move created confusion and fear in the Black community, which is disproportionately targeted by the criminal legal system..
"These laws were put in place to intimidate people, and that's what's happening," LaVon Bracy, director of democracy for Faith in Florida, a religious nonprofit that encourages civic participation, told the Washington Post. "People are just wondering, is it worth it?"
In Texas, Gov. Greg Abbott (R) signed a law last year making it more difficult for voters to cast ballots by mail and narrowing their options for voting in person. When voting by mail, the new law requires voters to write down their driver's license number, personal identification number, or the last four digits of their Social Security number on their mail ballot application and mail ballot envelope. An Brennan Center analysis showed that the majority of rejected ballots were due to the new ID number requirements, and that Latino, Asian, and Black voters were significantly more likely to have their mail ballot applications rejected than white voters.
In Georgia, voters turned out in record-breaking numbers to cast a ballot this year, leading some conservative pundits to equate the surge in engagement to the absence of voter suppression. "Democrats insisted that the state made it hard to vote," wrote Kimberley A. Strassel, a member of the Wall Street Journal's editorial board. "Nobody told the voters."
But voting rights advocates say high turnout does not negate the impact that suppressive voting laws have. "It is wrong to suggest that there is a correlation between voter turnout and voter suppression because suppression is about barriers," said Stacey Abrams, a Black Democrat who lost her second bid for governor of Georgia to incumbent Republican Brian Kemp.
Observers are still grappling to understand the full impact of Georgia's restrictive voting law on the midterm, with the state's U.S. Senate runoff between incumbent Democrat Rev. Raphael Warnock and Republican challenger Herschel Walker set for Dec. 6. The law ended voters' ability to present an absentee ballot request completely online by requiring a pen and ink signature, restricted access to absentee ballot drop boxes, and shrunk the window during which absentee ballots can be requested and submitted. The law also cut in half the time allotted for the runoff election from nine to four weeks, creating challenges for the campaigns.
Georgia voters are currently not allowed to vote on the Saturday before the runoff because of a state law passed in 2016 that prohibits early voting on the second Saturday during the runoff if there's a state holiday preceding it. In this instance, Thanksgiving is on Nov. 24 and a holiday created to observe Confederate General Robert E. Lee's birthday on Nov. 25. The 2016 law wasn't a significant problem in previous runoffs because there was more time to vote.
The Warnock campaign, the Democratic Senatorial Campaign Committee, and the Democratic Party of Georgia filed a lawsuit in Fulton County seeking to allow early voting on the Saturday before the runoff. "A Confederate holiday should not prevent the protection of democracy, which is called voting," Gerald Griggs, president of the Georgia NAACP, said on Twitter. "That holiday needs to be eliminated." (Update: On Nov. 18, a Fulton County Superior Court judge ruled to allow early voting on Saturday, Nov. 26.)
The Georgia runoff could allow the Democrats to extend their majority in the new Senate from 50 seats to 51. That would expand the possibilities of working around more conservative Democrats like Joe Manchin of West Virginia and Kyrsten Sinema of Arizona, who have been major obstacles to achieving President Biden's agenda.
Tags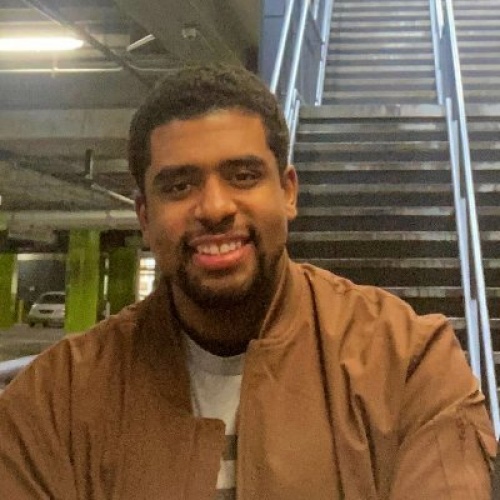 Benjamin Barber is the democracy program coordinator at the Institute for Southern Studies.