Georgia officials consider changes to state's runoff election system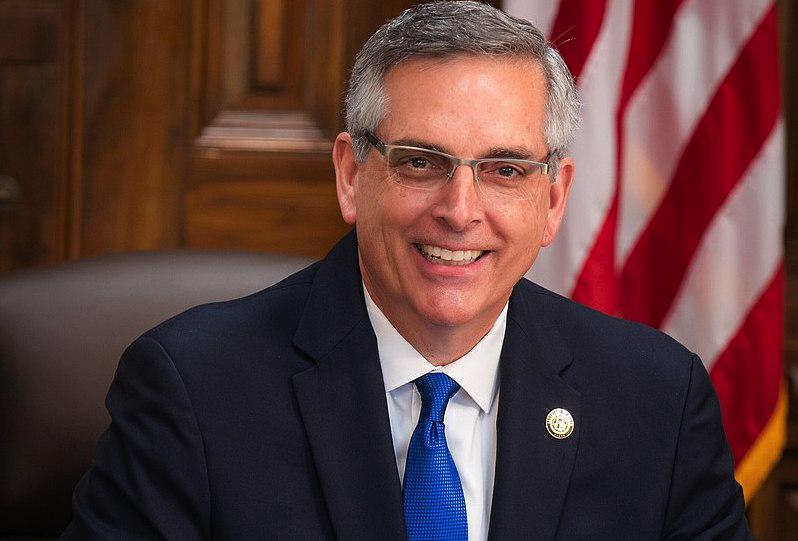 In last month's runoff election, incumbent Democratic U.S. Sen. Raphael G. Warnock of Georgia defeated Republican challenger Herschel Walker by 97,000 votes. Warnock had won a plurality of the votes in the Nov. 8 general election but failed to reach the 50% majority threshold the state requires to win the general election outright, forcing the runoff.
Runoffs, which can be held for both primary and general elections, are almost exclusively held in the South. States that have some form of runoffs in either primary or general elections include Alabama, Arkansas, Georgia, Louisiana, Mississippi, North Carolina, Oklahoma, South Dakota, Texas, and Vermont.
Georgia is the only state to use runoffs in both the primary and general elections. Mississippi implemented a similar system in 2020, but the state hasn't had a general election runoff since the law was approved. In most other states, candidates who get the most votes win, while Alaska and Maine use ranked-choice voting, also known as instant runoff voting, to decide elections.
Warnock's recent victory was the third consecutive runoff win by Democrats in U.S. Senate elections in Georgia in recent years. Now lawmakers in the state's Republican-led General Assembly are considering abolishing general election runoffs.
Historians note that Georgia's runoff system is a product of white supremacy, created in 1964 under Jim Crow to dilute the political power of Black Southerners. The system was initially backed by a segregationist state legislator, Denmark Groover Jr., who blamed his reelection loss on Black voters and later admitted that the change was designed to blunt the Black vote.
Runoff elections occurred for decades in Southern primaries as a way of excluding Black Americans and allowing segregationist Democrats to dominate the region's politics. Having a runoff during the primary made certain that white voters could coalesce around a candidate to defeat candidates backed by Black voters.
As Ashton Ellett, a University of Georgia political historian and archivist, recently told the Washington Post, Georgia's implementation of a two-round voting system developed as a way of "ensuring a conservative White candidate won an election."
For years, voting rights advocates have been pushing to reform Georgia's system, citing its racist origin and discriminatory impact on Black voters and candidates. In 1990, the U.S. Justice Department and American Civil Liberties Union jointly filed a lawsuit challenging Georgia's runoff system, arguing that it violates the Voting Rights Act of 1965 because it discriminates against Black candidates.
The challenge was eventually merged with Brooks v. Miller, a lawsuit brought by a group of Black voters. In 1998, the 11th U.S. Circuit Court of Appeals decided that the runoff system didn't violate the law, but it maintained that "the virus of race-consciousness was in the air" when it was initially implemented.
In 2021, Georgia passed a law that made its runoff system even more burdensome for voters and candidates. SB 202 shortened runoffs to four weeks following the first election instead of the nine under prior rules. It also allowed just one week of early voting, which resulted in voters in some locations waiting in lines for as long as two hours.
Burdening taxpayers
The runoff system also burdens Georgia taxpayers — an expense that could be eliminated if runoffs ended, according to a recent analysis by researchers at Georgia's Kennesaw State University.
Kerwin Swint, who directs Kennesaw's School of Government and International Affairs, collaborated with political science professor J. Benjamin Taylor and international affairs student Ayla McGinnis to analyze election turnout data from 59 of Georgia's 159 counties. They estimated the cost of Georgia's 2020 U.S. Senate runoff at about $75 million statewide. That presents a financial burden for the least populated counties with smaller budgets, while larger counties also face logistical challenges to staff voting locations, even while turnout is nearly always much lower in runoffs.
"Statewide we're paying millions of dollars to have this general election runoff when many fewer people participate in it, so is it serving the citizens of Georgia well?" Swint asked.
The Kennesaw State researchers point to a possible solution that has already been implemented in other states. Instant runoff voting asks voters to rank candidates in order of preference. If no one wins a majority of the first-place votes, the candidate with the fewest number is eliminated, and the voters who ranked that candidate first have their votes shifted to their second choice. This process continues until one candidate receives a majority.
"You can accomplish the same thing with instant runoff voting as with a general election runoff without conducting a whole separate election," Swint said. "That's the beauty of it. It's quick, it's cheap, it does the same thing, so it's something Georgia should take a look at."
Political scientists note that Republicans have won most runoffs in Georgia since 1992, when Paul Coverdell defeated Democratic incumbent Wyche Fowler for a U.S. Senate seat. There have been 10 runoffs in the state then, with Republicans winning seven, according to election results. After Fowler's loss, lawmakers reduced the victory threshold from 50% to 45%. Four years later, Democratic U.S. Sen. Max Cleland won with 48.9% of the vote; in 2005 the Republican-controlled state legislature switched the threshold back to 50%.
But after the Democratic U.S. Senate runoff victories in 2021 and 2022, some Republican officials have begun calling for ending this system — calls that have been met with Democratic skepticism. "It's hard not to be suspicious of the timing," state Sen. Sonya Halpern, an Atlanta Democrat, told the Atlanta Journal-Constitution. "It all depends on what the solution would be. I don't want to be too quick to say, Get rid of them."
A Democratic-sponsored bill profiled for this year's session would keep runoffs, but not right after the general election. It would also require more time before runoffs and a longer early voting period.
Some Republican lawmakers have also expressed reluctance about eliminating the runoff system completely. For example, state. Rep. Alan Powell, a Hartwell Republican, said he would rather keep runoffs for races where no one wins a majority to prevent third-party candidates from altering election outcomes.
However, Georgia Secretary of State Brad Raffensperger (R) has endorsed changing the current system. In a statement, Raffensperger said that runoffs are too difficult and put excessive burdens on county officials and voters, especially during the holidays.
The Republican-controlled legislature would need a simple majority to change the system, and then Republican Gov. Brian Kemp would have to sign the measure into law. Many Republican leaders including Kemp have not indicated yet whether they would support runoff changes.
In a recent interview with The New York Times, Raffensperger referred to several possible runoff reforms that he will bring to the legislature's attention this session. They include directing larger counties to open more voting locations to help reduce wait times, reducing the threshold needed to win an election outright from 50% to 45%, and establishing an instant runoff system that would not require voters to return to the polls after the general election.
"No one wants to be dealing with politics in the middle of their family holiday," Raffensperger said in a press release. "It's even tougher on the counties who had a difficult time completing all of their deadlines, an election audit and executing a runoff in a four-week time period."
Tags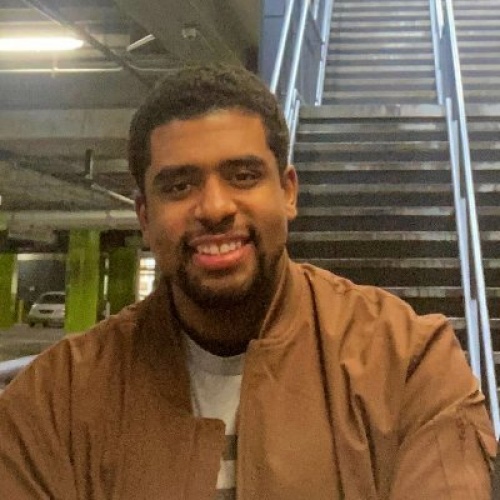 Benjamin Barber is the democracy program coordinator at the Institute for Southern Studies.