The South's Asian American population is booming — and diverse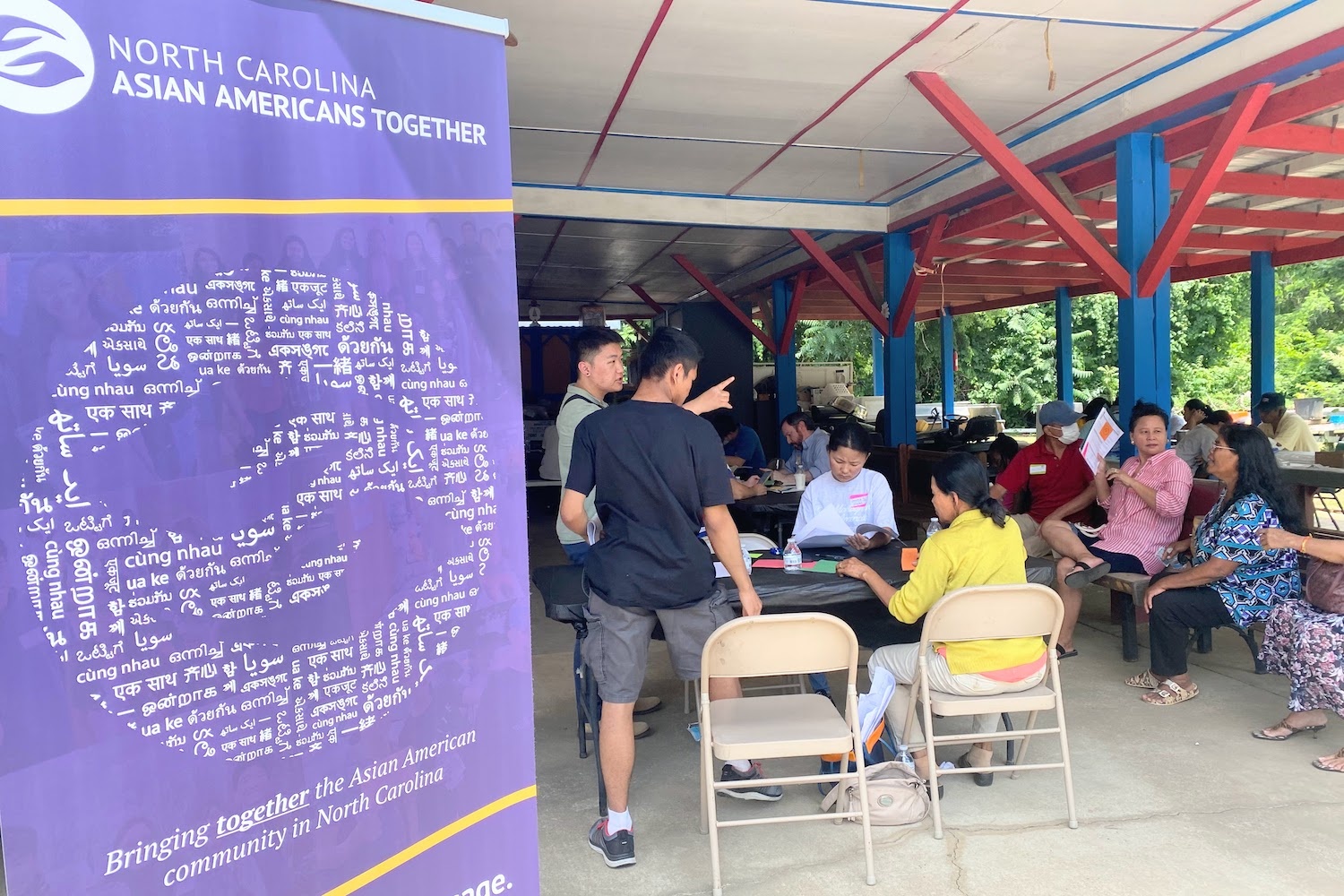 Asian Americans are the fastest growing racial or ethnic group in the United States — and that growth has been especially rapid in the Southeast. While most Asian Americans still reside on the West Coast, the second greatest proportion lives below the Mason-Dixon Line.
Asian Americans have been building communities in the South since the 1800s, with Chinese laborers settling in rural Mississippi and Bengali peddlers integrating into neighborhoods in New Orleans, but their population's growth has accelerated in recent decades.  
It's a trend that's been studied by demographers — and, during recent election cycles with high-stakes races and precarious balances of power, by political organizers eager to better understand this demographic's interests and leanings. Now, a new collaborative study by UNC-Chapel Hill's Asian American Center and Carolina Demography sheds fresh light on the population's growth and characteristics.
 
Nationwide between 2010 and 2020, the number of Asian Americans and Pacific Islanders grew by 35%, the study found. Across the Southeast in that same period, the AAPI population increased by 46%, while in North Carolina it leapt 64%. (The study classifies the Southeast region as including Alabama, Arkansas, Florida, Georgia, Kentucky, Louisiana, Mississippi, North Carolina, South Carolina, Tennessee, and Virginia.) That outpaces the growth rate even of the rapidly increasing Hispanic population, which over the last 10 years jumped 39% in the Southeast and 40% in North Carolina. 
This boom in the AAPI population is expected to continue in the coming decades, with the Pew Research Center predicting a more than threefold increase in the Asian American population nationally from 2000 to 2060.  
But who exactly makes up this fast-growing AAPI community? Where is the growth concentrated? Does our current understanding of the AAPI population reflect the complex and diverse nature of a demographic with roots in more than 20 countries?
The UNC study aims to answer some of these questions using data from the 2020 census and the Census Bureau's 2019 American Community Survey. It looks at the AAPI population in the Southeast broadly and takes a deep dive into North Carolina specifically, examining factors like ethnicity, national origin, citizenship, and socioeconomic status.
Heidi Kim, a professor of English and comparative literature at UNC-Chapel Hill and the director of the Asian American Center, which commissioned the study, was responding to a demand for greater understanding of the AAPI population's diversity in the South. 
"When I became Asian American Center director in fall 2020, one of the most frequent questions I got was for different population numbers about Asian American Pacific Islanders," Kim said in a recent university Q&A. "The questions that I got weren't just about the state; they were about what's going on in different regions, states and cities."
'Snowball effect'
The study from UNC researchers found that North Carolina's AAPI population* grew more than eightfold between 1990 and 2020, from around 52,000 to 441,000. Asian Americans and Pacific Islanders now make up 4.1% of the state's total population.
The UNC study also found that the three largest AAPI ethnic groups across both the Southeast and North Carolina are Indians (called "Asian Indians" in the report as in the U.S. Census to distinguish them from American Indians), Chinese, and Vietnamese. Together, they make up more than half of the Asian population in both the region and the state. 
While a 2018 Carolina Demography report documented significant growth among the Hispanic population in rural communities in North Carolina, this new report found that AAPI groups are concentrated in four of North Carolina's urban areas: Durham-Chapel Hill and Raleigh-Cary, Charlotte-Concord-Gastonia, Greensboro-High Point and Winston-Salem, and Hickory-Lenoir-Morganton. The specific groups present vary from place to place, with a large proportion of Indian and Chinese immigrants in the tech-centric Raleigh-Durham area, for example, and many Hmong immigrants in the foothills around Hickory.
Kim describes the growth in some areas as resulting from the "snowball effect." As immigrants move to a particular area for business or educational opportunities, a community begins to develop. This in turn attracts more immigrants looking for jobs, grocery stores, restaurants, religious organizations and community hubs. 
The report also drills into data on educational attainment and socioeconomic status by various AAPI ethnic groups, dismantling harmful "model minority" myths that oversimplify complex realities. In the Southeast as a whole, for example, 60% of the entire AAPI population between the ages of 25 and 64 holds a bachelor's degree or higher; that compares to 35% of white people, 24% of Hispanic people, and 22% of Black people. However, that figure varies widely among AAPI ethnic groups, from 82% of Taiwanese people to just 16% of Laotians.
In North Carolina, the median income among Asian Americans also widely varies, from $115,000 for Indians to $52,010 for Koreans. Similarly, the poverty rate for AAPI groups in the state ranges from just 2% among Japanese and Pakistani populations to a high of 14% among Vietnamese people.
Specific data like this is crucial for addressing differing needs within the Asian American population, said Chavi Khanna Koneru, co-founder and executive director of North Carolina Asian Americans Together (NCAAT). 
"Data disaggregation is a very critical part of our work," Khanna Koneru told Facing South. "Because you can't really advocate for a community that has such disparity in education and income levels without getting down on a micro-level to talk about that ethnicity, their immigration story, how that's impacted them."
Changing populations, categories
Khanna Koneru sees studies like the one from UNC's Asian American Center and Carolina Demography as important resources for advocating for AAPI groups and the issues they care about. 
In 2016, NCAAT collaborated with the Southeast Asian Coalition, Asian Americans Advancing Justice-Los Angeles, and the Institute for Southern Studies, nonprofit publisher of Facing South, to produce a report diving into the explosive growth of the Asian American population — and the political implications for North Carolina's electorate. 
"Asian Americans are generally left out of that conversation in North Carolina about how certain policies would impact our population, even as a large group," Khanna Koneru said. "But to be able to say, 'This is how it would impact this particular group,' is really helpful. I think it's also going to help build cross-racial solidarity, because some of these ethnic groups … are more similar to other communities of color than they are necessarily to some other Asian American ethnicities."
But Khanna Koneru, who is Indian American, also pointed to difficulties around self-identification in demographic studies. For example, the Census Bureau and the Carolina Demography/AAC study use the term "Asian Indian," but that category can be confusing even among those for whom it's applied.
"I have suggested to the Census Bureau that we change this, because I will tell you that my own parents, who are educated, who had been in the U.S. for a while, did not check that box because they didn't know what 'Asian Indian' meant," Khanna Koneru said. "They thought, was that a different kind of Indian? So I think that's just an example of the types of terms that can be confusing, and maybe they are common to the government, but they're not common to the people who are filling out these forms."
Khanna Koneru also noted the evolution of the usage of "Asian American" — a term first coined as a political identity in 1968 by students and activists at the University of California, Berkeley and inspired by the Black Power Movement. It's now widely adopted by government entities, including the U.S. Census Bureau, and academia, often grouping a diverse set of populations together.  
Similarly, Kim pointed to challenges in data collection and analysis for AAPI populations, such as the inability to draw "apples-to-apples" data when terminology and categories have changed over the course of the census. From 1920 to 1950, for example, South Asian people were categorized as "Hindu" — the only time a religion was included as a race category in the decennial population count. It wasn't until the 2000 census that the "Asian or Pacific Islander" racial category was divided into "Asian" and "Native Hawaiian and Other Pacific Islander." 
"It's great to have demographic information, but it's always important to be aware of its limitations," Kim said. 
*The AAC and Carolina Demography report differentiates between the AAPI population alone and the AAPI population in combination with another racial or ethnic group, and counts the growth rate for the AAPI group as non-Hispanic Asian/Pacific Islander alone.
(Editor's note: Maydha Devarajan currently works as a contractor for the Asian American Center on their collaborative oral history project, Southern Mix.)
Tags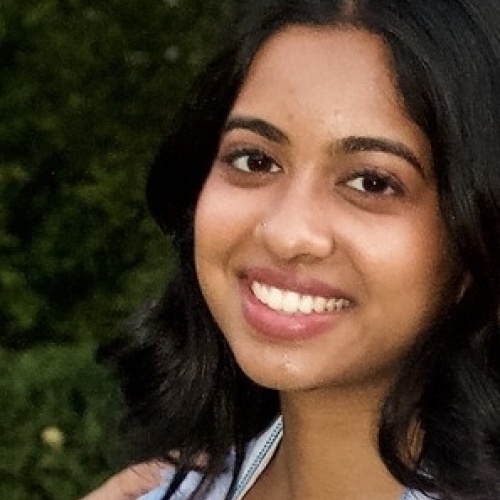 Maydha Devarajan is the 2023 Julian Bond Fellow at Facing South. She previously worked as a reporter for the Chatham News + Record and as a metro reporting intern at the Raleigh News & Observer. Maydha has also served as a research intern with UNC-Chapel Hill's Southern Oral History Program and the Center for Innovation and Sustainability in Local Media.