Defamation and democracy: NC Supreme Court agrees to hear case over false claims of voter fraud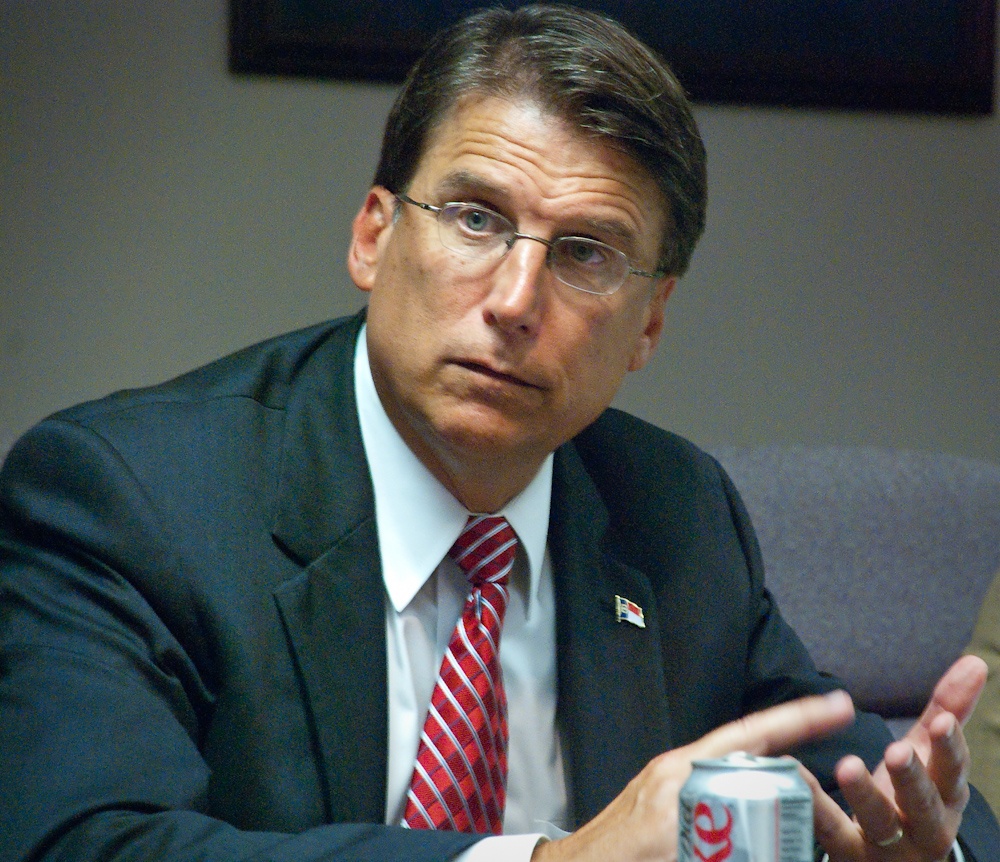 When Joe Golden moved to Southport, North Carolina in the spring of 2016, he was excited for the chapter ahead. 
Golden and his wife — who were living in Maryland at the time — were eager to ease into their retirement years, and the small coastal town just off the Cape Fear River and the Intracoastal Waterway was the perfect fit. 
But not even a year into their move, Golden found himself with concerns about his reputation in his new home: He was accused of voter fraud.
"I was shocked," Golden, 60, recalled in an interview with Facing South. "And I said, 'This must be some kind of mistake.'"
That fall, Golden cast his ballot in Brunswick County in the 2016 state gubernatorial election. But he learned through a call from the county Board of Elections director that he was facing allegations from a county GOP leader of having voted twice.  
The Brunswick elections official was able to reach Golden's former county elections board in Maryland to confirm that he hadn't voted in multiple states. But the allegation — along with his name and address — still made its way into the local press. 
Golden was one of hundreds accused of carrying out voter fraud or casting suspect absentee ballots by former North Carolina Republican Gov. Pat McCrory's legal defense team and a group of Virginia attorneys in 2016. In the weeks after the fall election, as McCrory refused to concede his loss, the governor's team challenged ballots in dozens of counties across the state. The vast majority of the voter fraud accusations were ultimately dismissed and found to be false. 
In 2017, a group of plaintiffs, which included Golden, brought a defamation lawsuit against the individuals who helped file the election protests. In 2021, the North Carolina appellate court ruled that some defendants could be sued for defamation and that the case could proceed to trial. 
But in April of this year, the North Carolina Supreme Court blocked the appellate court's decision. The higher court — where conservatives have a majority after the 2022 elections — agreed to review the case at the request of the Republican defendants, who say they should have immunity from the lawsuit and not have to go to trial.
The next stage in the legal battle for the defamation lawsuit will be significant not only for the Republican operatives tied to Pat McCrory, whose reluctance to concede the 2016 race and false claims of fraud foreshadowed the doubt and denial sowed by President Donald Trump and the GOP in future elections. More broadly, the state Supreme Court's decision could also speak to the limits of free speech and defamation, and the consequences faced by political figures who make false claims of voter fraud.
What happened in 2016?
It took McCrory 28 days to concede his narrow loss to Gov. Roy Cooper in the 2016 gubernatorial election. In the weeks leading up to his concession, political operatives working on McCrory's behalf spearheaded efforts to protest the ballots of voters across the state, accusing them of fraud and casting doubt on the integrity of the election. 
Among the information that is required in an election protest form in North Carolina is a specific concern and substantiating evidence, possible corrective action to be taken, and the protester's signature.
The protests filed by McCrory's team and signed by GOP witnesses in 2016 were rife with errors, according to nonprofit voting rights and advocacy group Democracy North Carolina, which conducted months of research into the allegations after the election and was among the groups demanding accountability from McCrory's team. A report by Democracy N.C. released in 2017 states that the former governor's team used a "deeply flawed data-matching process" when filing the election protests, accusing 119 people of fraud either by voting while serving a felony sentence or voting in more than one state. 
Hundreds of absentee ballots were also protested on the basis that individuals had acted as witnesses for more than one absentee ballot, which is not illegal. Additionally, a small subset of challenged ballots were alleged to have been cast by dead voters — though in reality, the voters had cast their ballots in the early election process and died before Election Day, the report found. 
Sam Niehans and his wife Karen were another family caught up in the far-ranging claims of voter fraud, and were accused of voting twice in 2016. Like the Goldens, they had moved to North Carolina only a few months prior to the fall election; in their case, near Greensboro, N.C. The Niehans — also plaintiffs in the case, though Karen has since passed away — were registered Democrats from Wisconsin. All of the current plaintiffs in the defamation case are white. 
The Niehans were consistent voters, who rarely missed an election, Sam Niehans, 81, said. It was never made clear to them how their ballots were targeted in Guilford County.  
"We've not gotten an answer of how we got on the list or why," Niehans said. 
Louis M. Bouvier, Jr. is another plaintiff in the defamation suit. Bouvier, an 80-year-old from Greensboro, was also falsely accused of voting twice in the 2016 election. The registered independent has a son with the same name, who was living in a different state at the time, and said that's where he assumes the allegation stemmed from. In their report, Democracy N.C. documented additional instances of a Jr. and a Sr. being mixed up by the McCrory team operatives in election protests.
Bob Hall is the former executive director of Democracy N.C. and a former staff member of the Institute for Southern Studies. Speaking to Facing South, Hall said he had been taken aback by the "clumsy" nature of the Republican election protest strategy when he investigated the issue for Democracy N.C. in 2017.
According to the Democracy N.C. report, the Pat McCrory Committee Legal Defense Fund and attorneys from the Virginia law firm Holtzman Vogel — both named in the current defamation lawsuit — oversaw accusations of illegal voting that impacted around 600 ballots. The team recruited GOP officials to sign off on protests, some of whom reported to Democracy N.C. feeling "disappointed" or that they were "left hanging" during the subsequent hearing process, when McCrory team attorneys did not appear at hearings.
As Hall and Democracy N.C. documented in their report, the McCrory team operatives went forward with charges of alleged election fraud even after election officials informed the individuals involved that their claims were inaccurate.  
"It was a little surprising how raggedy the operation really was," Hall said. "These lawyers would contact local Republican officials, party vice presidents or presidents, or whatever, and tell them that, 'We have this strong case and we want you to sign this protest, and we'll be there with you when it comes time, and we'll furnish you the evidence.' And then they eventually walked away."
Ultimately, election officials found that fewer than 30 of the nearly 600 protested ballots were wrongfully cast or counted, though most were by accident or due to unfamiliarity with voting rules for those on probation. That year, McCrory would lose to Cooper by 10,277 votes — more than the 10,000 votes that would have been necessary for a statewide recount. 
The power and impact of false election fraud allegations
Despite the fact that voter fraud is exceedingly rare, the claim that individuals are voting illegally is not new, and serves as a "kind of bogeyman" on the political right, said Asher Hildebrand, an associate public policy professor of the practice at Duke University. 
Equally impactful are the laws that stem from unsubstantiated fears of fraudulent voting behavior. "That [idea of voter fraud] has served both to imply that some voters are not equal participants in democracy, but also to justify all manner of suppressive laws and activities," Hildebrand said.
A Mother Jones timeline published in 2019 lays out nearly 200 years of ties between unfounded claims of election fraud and restrictions applied to voters under the guise of protecting the integrity of their ballots; throughout American history, Black voters have been and continue to be disproportionately disenfranchised by such efforts. 
While dubious allegations of election fraud are hardly new, the McCrory team's attempt to cast doubt on the 2016 election results and delay conceding the race anticipated a legal approach that Republicans would take to even greater extremes in the aftermath of the 2020 presidential contest, when President Trump promoted the "Big Lie" of widespread fraud to resist leaving office.
"The 2016 election in North Carolina and its aftermath, with Governor McCrory, having lost the election, really throwing everything he could at the wall to see what stuck in terms of trying to overturn the results of the election — that in many [senses] was a precursor to what we've seen since then," Hildebrand said. "And for all his efforts today to rebrand himself yet again as a pragmatic centrist, in many ways, when it comes to democracy, McCrory was the proto-Trump in trying to do that."
Though McCrory ultimately accepted the results of the election and his loss against Gov. Roy Cooper in December 2016, he also stated in his concession speech that there were "continued questions that should be answered regarding the voting process" — language that experts say can fuel distrust and lay the groundwork for future election denialism.
"You can go to the voting booth, cast your ballot, have a very smooth experience, not observe any kind of fraud; all of your friends and neighbors can have the same experience," Hildebrand said. "But then if the political leader that you follow says, 'No, this thing was fraudulent' — these days that can have a whole lot of influence on voters."
Hall referred to the false claims of voter fraud as "crimes against democracy," with reverberations beyond the 2016 election. 
"It was weaponizing claims of fraud in a new way in North Carolina that involved national lawyers assisting the state campaign of Gov. McCrory, so it was clearly bigger than just a state issue," he said. 
Though some election deniers fared poorly in competitive races during the 2022 midterm elections, the South has seen powerful impacts to the electoral system stemming from false allegations of fraud at the ballot box. Earlier this year, a Virginia county's entire elections staff quit after facing relentless, baseless accusations of voter fraud. In Georgia, emboldened by claims of voter fraud and a change in state election law, right-wing activists have filed almost 100,000 challenges to voters' registrations since 2021, a ProPublica investigation from July found.
What is the legal argument being made?
The defamation lawsuit brought by Bouvier, Niehans, and Golden with representation by the progressive public interest law firm Southern Coalition for Social Justice, names the Virginia law firm Holtzman Vogel, four of its attorneys, and the Pat McCrory Committee Legal Defense Fund as defendants. (McCrory himself was not named in the lawsuit.) 
The first iteration of the lawsuit previously named William Clark Porter IV, a Guilford County Republican party official who submitted election protests, as the sole defendant; the plaintiffs amended their complaint to add the law firm, attorneys, and legal defense fund as defendants later in 2017. In 2019, a trial court ultimately denied the defendants' motion for summary judgment and dismissed their defamation defenses — a decision they appealed only a few months later. 
In their review of the case, the Court of Appeals ruled in October 2021 that Porter was entitled to absolute privilege because his statements were made in "a quasi-judicial election protest proceeding," and that he thus couldn't be held liable for his statements. 
The crux of the review of the lawsuit centers around whether statements containing false accusations, but made in a semi-judicial proceeding like an election protest, are entitled to immunity. 
In defamation cases, defendants can claim their right to make statements, true or false, through two common protections: qualified privilege, which applies only in select circumstances, or absolute privilege. In October 2021, the N.C. Court of Appeals drew a distinction between the claims made by Porter on an official election protest form versus those made by the legal team, who are not licensed to practice in North Carolina and previously expressed that the work they were doing didn't constitute legal work. 
In their opening brief filed in June asking the N.C. Supreme Court to review the case, the defendants ask for the same privilege granted to Porter to apply their statements, claiming that when the appellate court declared the Republican defendants were not immune from prosecution, they "muddied" the waters and could open the door to self-censorship. 
"The Court of Appeals' revision of the absolute-privilege rule will hinder the flow of relevant information to government tribunals, undermining government officials' ability to ascertain the truth of a matter," the defendants argue. 
In general, absolute privilege serves a central role in the system of litigation, said Enrique Armijo, a law professor at Elon University.
"The absolute privilege kind of represents this tension between one set of people feeling like they can bring several claims — which the judicial system gives them the right to do — against other people," Armijo said. "And this other body of law, defamation law, that protects people's reputations when you say things about them that are false."
Because the privilege is so absolute, courts are generally quite scrupulous in applying it, Armijo said. He anticipates that the court will either affirm the appellate ruling or find that the privilege applies to the remaining defendants; far less likely, in Armijo's view, would be narrowing the privilege extended to Porter.
Going forward
The Holtzman Vogel law firm, attorneys, and Pat McCrory Committee Legal Defense Fund renewed their argument on Aug. 18, asking the N.C. Supreme Court to dismiss the defamation suit against them.
"Absolute privilege does not recognize such labels — it is absolute," the defendants wrote in their Aug. 18 reply earlier this month. " ... Introducing qualifications to absolute privilege — in an attempt to exclude certain speakers while still protecting others — undermines the doctrine's effectiveness."
As for Joe Golden, he says he has been able to enjoy aspects of the retirement life in Southport he originally envisioned. But he and the other plaintiffs in the defamation lawsuit say that following through with the suit — six years on — has been a matter of more than just defending their reputations.
"After what we've seen happen with subsequent elections, this may seem like small potatoes, but the truth should matter," Golden said. "Somebody shouldn't have to be able to make an allegation, get away with it, and then be able to move on."
"It's a form of creating doubt about the integrity of the election," he continued. "And it chips away at everything that we're supposed to be doing that's correct."
Attorneys from the Southern Coalition for Social Justice expect oral arguments to be heard either in late winter of this year or early spring of 2024.  
Tags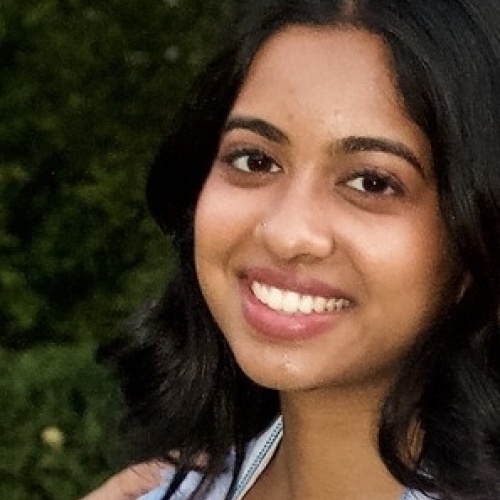 Maydha Devarajan is the 2023 Julian Bond Fellow at Facing South. She previously worked as a reporter for the Chatham News + Record and as a metro reporting intern at the Raleigh News & Observer. Maydha has also served as a research intern with UNC-Chapel Hill's Southern Oral History Program and the Center for Innovation and Sustainability in Local Media.