House Democrats revive push to pass federal voting rights protections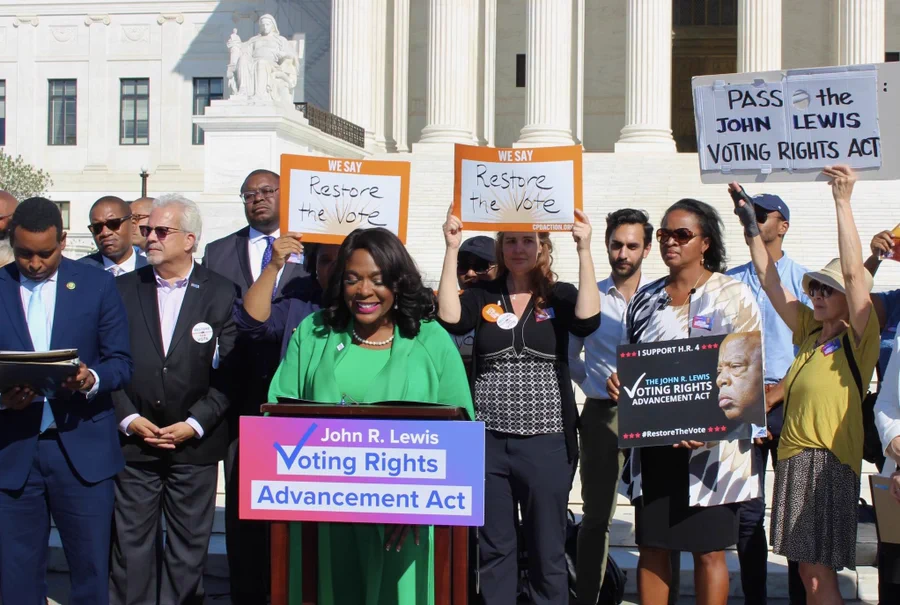 On Sept. 19, National Voter Registration Day, Rep. Terri Sewell (D) of Alabama joined other House Democrats to reintroduce the John R. Lewis Voting Rights Advancement Act. Named in honor of the late civil rights icon who was beaten on the Edmund Pettus Bridge in 1965 for marching for the right to vote, the bill aims to restore and modernize the landmark civil rights legislation passed the same year as the bloody Selma to Montgomery march. 
"Generations of Americans — many in my hometown of Selma — marched, fought, bled, and some even died for the equal right of all Americans to vote," Sewell said at the press conference announcing the bill. "It was their sacrifice that brought us the Civil Rights Act of 1964 and the Voting Rights Act of 1965. But today, we know that old battles have become new again."
While the original Voting Rights Act of 1965 passed with bipartisan support — and was readopted and strengthened with support from both parties in 1970, 1975, and 1982 — today's Republican Party has aggressively moved to restrict voting access, not expand it. With Republicans holding a majority in the U.S. House, the John R. Lewis Act — along with another key pro-democracy bill, the Freedom to Vote Act — have little chance of advancing, despite polling showing that many provisions in both bills are popular across partisan lines.
But democracy advocates say they are both important "message bills" that offer a vision for how our democracy can and should work for everyday voters, not just powerful interests. They also argue the bills offer a powerful contrast to the Republican agenda, which has included a flurry of voter suppression proposals at the state and federal level in the past year.
The VRA and defending the franchise
Originally passed by Congress with overwhelming support, the Voting Rights Act of 1965 removed many of the state and local legal barriers that prevented African Americans from exercising their right to vote as guaranteed under the 15th Amendment to the U.S. Constitution. Before its passage, Black people faced poll taxes, literacy tests, and even physical violence by whites determined to keep them out of the voting booth. The Student Nonviolent Coordinating Committee (SNCC) and others worked for years to register voters in Alabama, but by 1965, only 383 of the 15,000 Black residents of Dallas County, where Selma is the seat, were registered due to barriers erected by the white power structure.
By ending these discriminatory policies, the VRA reshaped the South's electoral landscape. In the decades after the law's passage, Black voter registration in the South jumped from 31% to 73%. In Mississippi, voter turnout among Blacks increased from 6% in 1964 to 59% by 1969 — an 883% increase in just four years. And with this newfound Black political influence came an increase in Black political representation.
In 2013, however, the U.S. Supreme Court, in a 5-4 decision in Shelby County v. Holder, struck down the VRA's formula for deciding which jurisdictions were subject to preclearance, or federal review of voting changes. This effectively ended preclearance requirements except for jurisdictions covered by a separate court order. 
Since the Shelby decision, 29 states have added 94 new restrictions on voting, according to the Brennan Center for Justice. And this year alone, state legislators have introduced 400 bills in state legislatures across the country that restrict voting rights. Eleven states have passed 13 restrictive voting laws, with notable legislation in Arkansas, Florida, and Mississippi. 
For example, earlier this year in Florida, Republican Gov. Ron DeSantis signed an omnibus voter suppression bill, Senate Bill 7050, into law. The law makes changes that advocates say are harmful to communities of color. The measure includes penalties for collecting registration forms, changes to third-party voter registration organization regulations, restrictions to mail-in voting, and the potential encouragement of voter purges. In addition, the bill included an amendment that allows Gov. Ron DeSantis to run for president while maintaining his status as governor.
'Fundamental freedoms are at stake'
The John R. Lewis Voting Rights Advancement Act (H.R. 14) would counter the Shelby ruling by establishing a new formula used by the U.S. Department of Justice in determining which states and localities need federal preclearance of election changes. The measure targets states with 15 or more voting rights violations during the past 25 years, those with 10 or more violations if at least one was committed by the state itself, and those with three or more violations if state administers the elections in which the violations happened. Under that formula, 11 states would be subject to preclearance, most of them still in the South: Alabama, California, Florida, Georgia, Louisiana, Mississippi, New York, North Carolina, South Carolina, Texas, and Virginia.
The measure would also strengthen the ability of parties to sue under Section 2 of the Voting Rights Act. In 2021, the Supreme Court weakened Section 2 in the Brnovich v. DNC court case by instituting additional qualifiers for legal action to be brought, such as the size of a burden a law may have. The John R. Lewis Act would institute previous standards for Section 2 litigation.  
The John R. Lewis Act complements another bill reintroduced in July: the Freedom to Vote Act, a comprehensive voting rights bill that would establish federal voting standards, end partisan gerrymandering, tackle felony disenfranchisement, require the disclosure of top donors, and create protections for nonpartisan election officials.
At a press conference this summer, Senate Majority Leader Chuck Schumer (D-N.Y.), House Minority Leader Hakeem Jeffries (D-N.Y.), Sens. Amy Klobuchar (D-Minn.), Tim Kaine (D-Va.), and Raphael Warnock (D-Ga.), and Reps. John Sarbanes (D-Md.), Joe Morelle (D-N.Y.), and Terri Sewell (D-Ala.) reintroduced the bicameral bill. 
"The Freedom to Vote Act reflects Congressional Democrats' unwavering commitment to ensuring every American has a voice and a vote in our democracy," said Congressman John Sarbanes, who introduced the measure in the House and serves as co-chair of the U.S. House Task Force on Strengthening Democracy. "By designating the Freedom to Vote Act as H.R. 11 in the House and S.1 in the Senate, we are giving this bill the highest possible priority because our most fundamental freedoms are at stake."
The bill's key provisions include making Election Day a public holiday, mandating that every state have automatic voter registration, and requiring at least 15 days of early voting for federal elections. It also cracks down on strategies of election denialism, restores voting rights to formerly incarcerated people upon release from prison, and protects against unlawful voter purges.
A version of the Freedom to Vote Act was first introduced in 2021 in the 117th Congress. Previous efforts to pass the legislation failed because of a Republican filibuster and an unsuccessful attempt by Democrats to change a Senate rule in order to pass the measure, which was thwarted by moderate Democratic Sen. Joe Manchin (WV) and Democrat-turned-independent Sen. Kyrsten Sinema (AZ).
Despite the Congressional gridlock that has slowed pro-democracy legislation, recent data has shown that many of the provisions enjoy overwhelming bipartisan public support. A 2021 poll from ALG Research found that 72% of likely voters in 10 key battleground states including Florida, Georgia, and North Carolina support the provisions of the Freedom to Vote Act. That support crosses party lines, with 95% of Democrats, 71% of independents, and 55% of Republicans backing the policies contained in the bill.
Both pro-democracy bills also serve as a counter to the American Confidence in Elections (ACE) Act, an omnibus voter suppression bill introduced by House Republicans that would prohibit private donations for election administration, apply restrictions to voter registration access and information, reduce election administration funding given to states that allow noncitizens to vote in local elections, and mandate more harsh laws around voter ID and voting by mail.
The Committee on House Administration Chairman Bryan Steil (R-WI) called the measure the "most conservative election integrity bill to be seriously considered in the House in over 20 years." 
Democratic lawmakers view the measure as a part of the decade-long GOP campaign to sow distrust in the electoral process and stoke fears of fraud to sell policies that suppress the vote. Given this context, Democratic lawmakers see the pro-democracy measures of their bills as especially important now.
Tags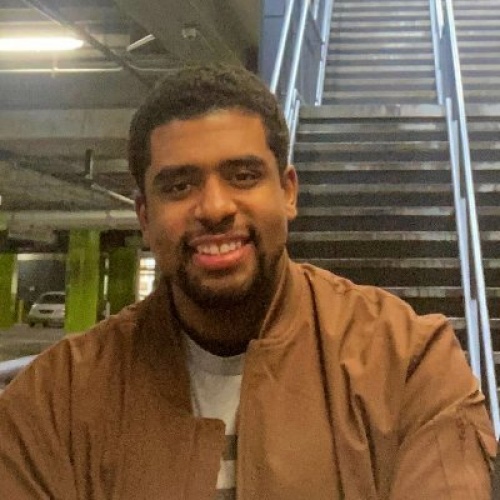 Benjamin Barber is the democracy program coordinator at the Institute for Southern Studies.