FDA's abortion pill update has limited impact across the South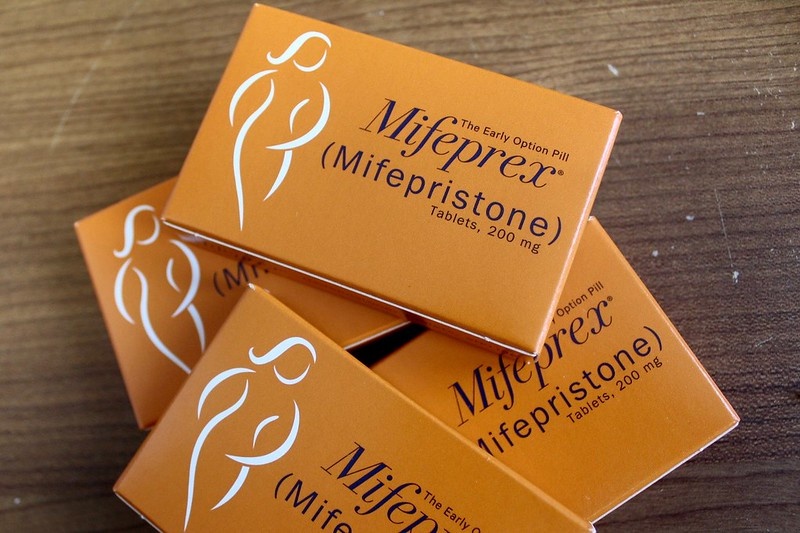 In the six months since the United States Supreme Court struck down the constitutional right to abortion, the Biden administration has taken cautious steps to affirm abortion access on a federal level.
In late December, for example, the Justice Department issued an opinion ruling that the U.S. Postal Service can lawfully mail abortion pills anywhere in the country, regardless of state restrictions; even if a state bars pregnant people from taking the medication, the person can travel to another state where it's not banned. The latest move came last week, when the Food and Drug Administration changed its policy on the dispensing of mifepristone, one of the two pills used in medication abortions. 
On Jan. 3, the FDA updated its protocol to allow pharmacies to dispense mifepristone, the first pill taken in medication abortion that blocks progesterone, a hormone needed for a pregnancy. The second drug, misoprostol, taken 24 to 48 hours after mifepristone, causes contractions to expel the fetus; it's less regulated because it's also used to treat ulcers and miscarriages. Previously, only certified prescribers — typically doctors — could give mifepristone to patients.
The American College of Obstetricians and Gynecologists praised the FDA's decision, noting the lack of clinical evidence that in-person dispensing improves patient outcomes. Reproductive rights advocates also welcomed the move.
"The big story is for the first time pharmacies are going to be able to carry medication abortion," Rachel Rebouché, a reproductive health scholar and dean of the Beasley School of Law at Temple University in Philadelphia, told Facing South.
However, the American Pharmacists Association noted that the FDA's action doesn't override state policies restricting abortion or mifepristone access specifically. That's why the top retail pharmacies, CVS and Walgreens, have indicated that they will seek approval to carry mifepristone while still adhering to restrictive state laws.
Across the South, eight states — Alabama, Arkansas, Kentucky, Louisiana, Mississippi, Tennessee, Texas, and West Virginia — have near-total bans on abortion. And four of the five Southern states where abortion is legal for now — Florida, Georgia, North Carolina, South Carolina, and Virginia — have laws in place that blunt the effect of the FDA's decision.
New state restrictions likely
Among the Southern states, only Florida, Georgia, and Virginia exempt patients from taking mifepristone in front of a doctor, according to the Kaiser Family Foundation. However, Florida, which enacted a 15-week abortion ban last year, requires in-person counseling sessions at a health care facility before a medication abortion. And Georgia's six-week ban requires people to make a decision about abortion before most know they're pregnant. The FDA allows medication abortion for up to 10 weeks of pregnancy, though the World Health Organization approves it for up to 12 weeks.
Medication abortion is "going to be the ground zero of the abortion debate in this country," Rebouché said. Unlike big chains, independent pharmacies could be less likely to apply for mifepristone certification out of fear of harassment and protests, she said. 
Anti-abortion advocates plan to picket outside of CVS and Walgreens locations in eight U.S. cities next month, including Washington, D.C., Politico reported. Georgia Rep. Earl "Buddy" Carter and 24 other House Republicans — 13 representing Southern states, including Carter — sent a letter to FDA Commissioner Robert Califf this week urging the agency to undo its mifepristone update, writing that the change "will turn many post offices and pharmacies into abortion clinics." 
Politico also revealed that lawmakers in the Republican-controlled House of Representatives plan to introduce legislation to expand pharmacists' right to refuse prescribing mifepristone. Abortion restrictions are also on the agenda in Republican-controlled statehouses this year. In Georgia, anti-abortion advocates have said they will press lawmakers for more restrictions against mailing abortion pills, according to local reports. In Texas, Senate Bill 300 sponsored by Republican state Sen. Bob Hall aims to give pharmacists more power to refuse filling abortion-pill prescriptions. 
And in Alabama, Republican Attorney General Steve Marshall made national headlines this week when he said he would prosecute people who take abortion pills, AL.com reported. Marshall said pregnant people who seek the pills could be targeted under the state's chemical-endangerment law for harming "unborn children." A spokesperson for Marshall later walked back the statement in a comment to the Washington Post, clarifying that the attorney general will target "illegal providers, not women."
The battle over medication abortion will continue to play out in the courts, too. In November, Alliance Defending Freedom, a right-wing counterpart to the ACLU that gained prominence during the Trump administration, filed a federal lawsuit against the FDA on behalf of anti-abortion health care organizations and doctors. The complaint alleges that the agency's 2000 approval of mifepristone was illegal and asked the court to undo it. 
The suit was filed in the U.S. District Court for the Northern District of Texas, Amarillo division, where Trump-appointed Judge Matthew Kacsmaryk presides. Last month Kacsmaryk ruled that Title X, a federal program that gives free contraception to students, violates the constitutional rights of Texas parents. He ordered teenagers to seek parental permission before getting birth control at federally funded health care clinics. 
While the FDA's updated mifepristone rule will not be a game changer for most people seeking to end a pregnancy in Southern states, it could help some rural residents, according to Rebouché. For example, if a pregnant person in a rural community is seeking a medication abortion in a state without draconian laws targeting abortion providers, the doctor could call in that prescription to the closest pharmacy certified to carry mifepristone. 
"The takeaway is that this is a big step forward and an inroad for pharmacies which had not been involved in the dispensation of medication abortion, but a lot is yet to be seen about what role pharmacies will play," she said.
Tags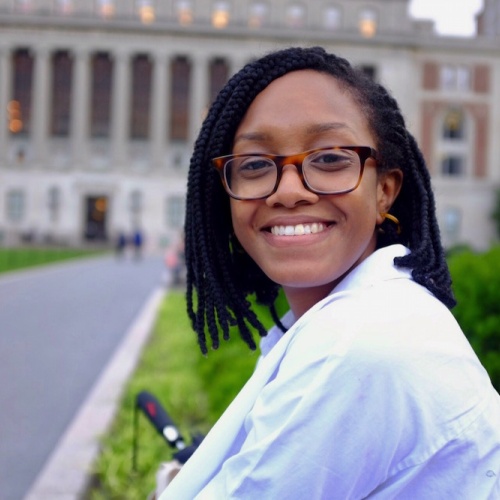 Elisha Brown is a staff writer at Facing South and a former Julian Bond Fellow. She previously worked as a news assistant at The New York Times, and her reporting has appeared in The Daily Beast, The Atlantic, and Vox.