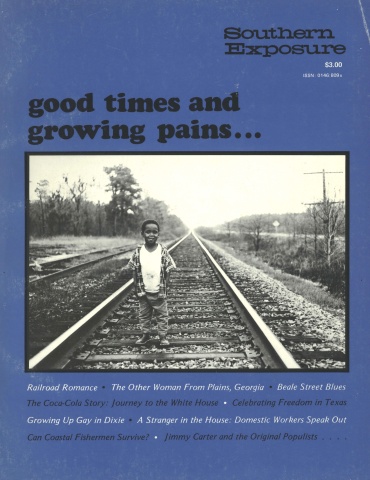 This article originally appeared in Southern Exposure Vol. 5 No. 1 "Good Times and Growing Pains." Find more from that issue here.
The thing about rhythm
is that you don't want
to be too
good with it
or you begin
to sound like
a tango.
Poetry is a different
kind of dancing;
it moves in the skyway's solitude.
"I'll give that a 35 — you can't dance to it."
Bob Dylan once sang about
Ma Rainey and Beethoven
unwrapping some
bedroll,
and all about tuba players
around some
flagpole —
But you can't dance to that
either.