Arkansas advocates voice concern as state weakens child labor protections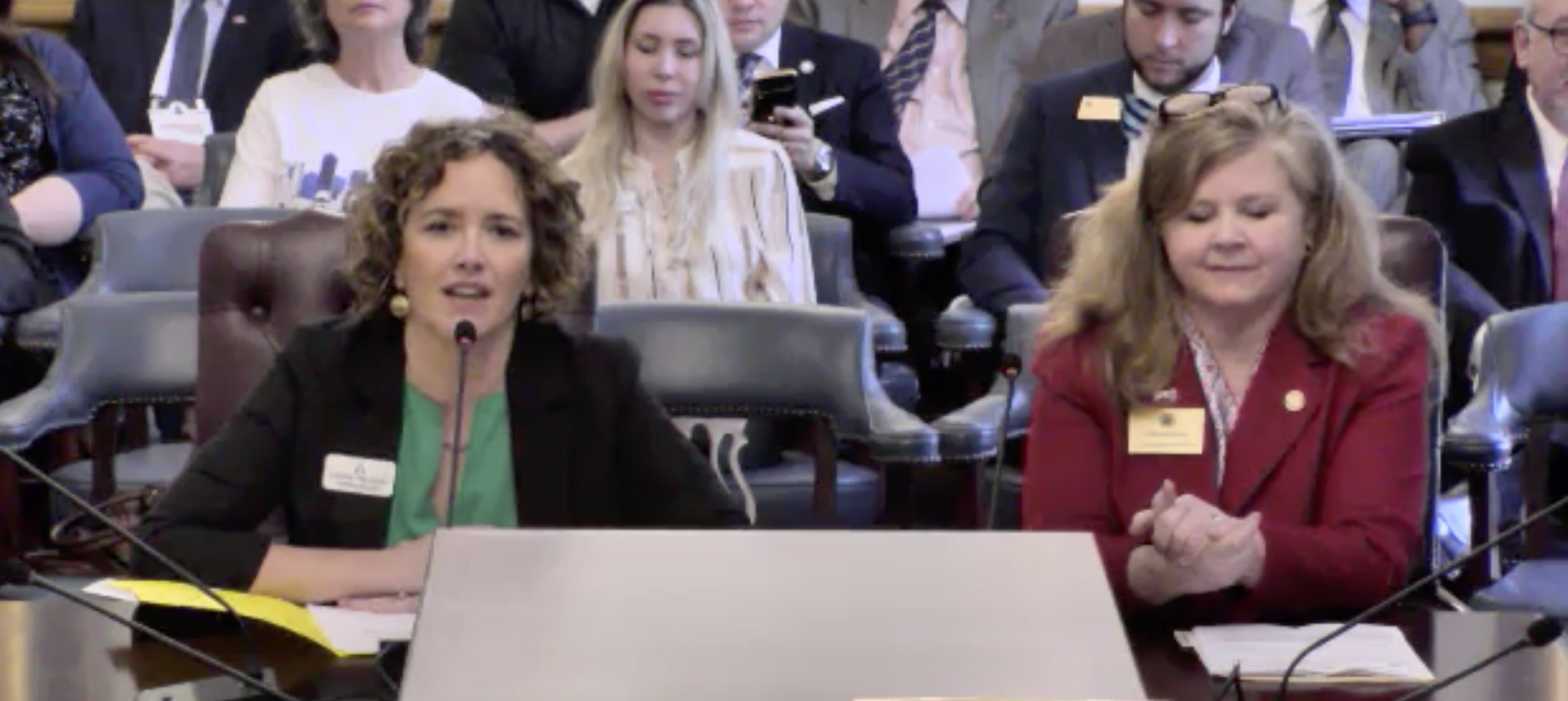 State legislatures across the South are weakening child labor protections even as the number of minors employed in violation of child labor laws is increasing. Violations were up in 2022 by 37% since 2021 and 283% since 2015, according to an Economic Policy Institute analysis of Department of Labor data.
In the last two years, at least 10 states have introduced or passed legislation that extends working hours for minors, eliminates work permit requirements, or lowers the age for minors to handle alcohol and work in hazardous industries. Legislators in Georgia and Virginia introduced bills that were ultimately withdrawn or died in session, but 4 of the 10 states — including Arkansas in the South — have passed such laws. With unemployment at its lowest level since 1969, this trend reflects a push from industry organizations, conservative legislators, and lobbying groups to expand businesses' access to low-wage labor.
Republican Arkansas Gov. Sarah Huckabee Sanders signed the state's Youth Hiring Act of 2023, or Act 195, in March. The law, which goes into effect Aug. 1, eliminates mandatory work permits, which are one-page forms for 14- and 15-year-olds filed with the state's Department of Labor and Licensing (DLL) that verify the minor's age for employment and require parental consent.
Although the number of hours children are allowed to work and other federal standards will not be impacted, advocates in the state are concerned that the new law will result in further child labor exploitation and loss of a paper trail in the case of child labor violations.
"This one-page form ensures that people under the age of 16 aren't being exploited," Osyrus Bolly, the racial equity coordinator at the Arkansas Public Policy Panel, which organizes around social and economic justice in the state, told Facing South. "When you eliminate that, you have instances where you have some very serious violations in the workplace, children working in dangerous environments, and basically their employers not being held accountable for that."
In a statement to Facing South, the Arkansas DLL referred to the permit process as an "unnecessary burden placed on employers," echoing an earlier statement by Sanders's communication director, Alexa Henning, which linked the permit process to parental rights. The permit process is an "arbitrary burden on parents to get permission from the gov for their kid to work," Henning tweeted in March.
However, at the March hearing of the Senate Committee on Public Health, Welfare & Labor where the legislation was debated, Laura Kellams — the Northwest Arkansas director of non-profit organization Arkansas Advocates for Children and Families — said that according to the DLL, parents are not involved with the hiring process of their children in the absence of a work permit. In an interview with Facing South, Kellams also said that without seeing the number of hours children are legally allowed to work outlined in the permit, both parents and the employed minors could be unaware of any violations or exploitation occurring.
At the Senate hearing, she added that the permit is only a burden to employers illegally hiring minors beyond the allowable hours and in hazardous conditions. The filed permit confirms that the employer is aware of the minor's age and protections under federal law.
Rather than requiring work permits, the Arkansas legislature also passed Act 687, which increases the civil and criminal penalties for child labor violations. Under this law, knowingly employing a minor in violation of child labor laws is a misdemeanor. Should the violation also result in physical injury or death of a minor, the employer will receive another misdemeanor. The employer will receive a felony offense under the second incident of serious bodily injury or death of a minor.
The DLL is required to investigate employers only if they receive a complaint of a violation. And Act 687 is only effective if the state agency demonstrates its willingness to "proactively" use its enforcement authority, especially in industries where child labor is most prevalent, said Jennifer Sherer, senior state policy coordinator at the Economic Policy Institute.
"Passing the law itself gives them a new tool, but we don't know yet whether they will actually use it," Sherer said.
In fact, according to the U.S. Department of Labor's Wage and Hour Division, age certificates can be useful for employers to protect themselves from unintentional violation of child labor provisions under the Federal Labor Standards Act (FLSA).
In its statement to Facing South, the DLL reiterated that, once the law goes into effect, it will remain the responsibility of employers to be knowledgeable of and adhere to federal and state child labor laws.
Behind the bill
The Arkansas law was sponsored by Rep. Rebecca Burkes (R), who represents part of Springdale and a south-central portion of Benton County. Springdale is home to the headquarters of both Tyson Foods Inc. and George's Inc., two of the largest chicken processors in the country. Both contracted Packers' Sanitation Services, one of the nation's largest food safety and sanitation services providers, which was investigated earlier this year by the federal Department of Labor for child labor violations.
In an interview with Facing South, Sherer voiced concern over the political and legislative influence of poultry power players like Tyson in Arkansas. "Changes in employment standards don't pass in a place like Arkansas, unless they have some form of support," she said.
At the Senate hearing in March, Burkes said the legislation came to her from the Foundation for Government Accountability (FGA), a Florida-based conservative think tank. FGA and its lobbying group, the Opportunity Solutions Project, have been spearheading efforts across the country to relax child labor laws and systematically influencing state-level policy to advance conservative causes such as restricting access to anti-poverty programs like SNAP and Medicaid.
The FGA's ideology echoes pre-existing arguments from right-wing and libertarian groups like the Federalist Society, which played a significant role in judicial nominations during the Trump administration, and the Heritage Foundation, who have long called for the rollback of federal child labor standards.
FGA-backed legislation also has connections to influential conservative donors and dark money groups. For example, child labor bills in Iowa and Ohio were supported by Americans for Prosperity, a 501(c)(4) founded and funded by the Koch brothers. Both the FGA and Americans for Prosperity have ties to the donor-advised fund provider DonorsTrust, which serves as a conduit for donors to keep contributions to PACs completely anonymous and has contributed millions of dollars to multiple right-wing groups.
The FGA has also been funded by the Uihlein Family Foundation, supporters of anti-LGBTQ and anti-abortion efforts, and the 85 Fund, associated with Leonard Leo, the former executive vice president of the Federalist Society.
"They operate in a way that makes it look like they are very confident that they can walk into a state house, walk into a governor's office and basically run through their wishlist and have it granted," Sherer said. "I think that leaves residents of the state often feeling like the governor has been essentially bought by outside interests."
And trade organizations like the National Restaurant Association and the National Federation of Independent Business, which have financial and corporate interest in expanding access to low-wage labor, are also pushing to loosen restrictions on child labor. Historically, conservative lawmakers are most receptive to the organizations' agenda — many support employing children as a solution to staffing problems and gaining valuable work experience.
In the 1990s, the National Restaurant Association and the Food Marketing Institute, another trade organization, successfully lobbied against strengthening child labor provisions in the FLSA. In the 2022 election cycle, 75% of the contributions made by the NRA's PAC went to Republican federal candidates, according to OpenSecrets data.
"They are tied to a donor base that has cemented their influence with a handful of Republican governors and state legislative leaders," Sherer said.
Agriculture and immigrant workers most vulnerable
The recent Department of Labor investigation into child workers used by Packers Sanitation Services shows that some businesses are aware of their own violations of federal child labor standards and choose to ignore them.
The investigation found that the company — owned by Blackstone, one of the world's largest private equity firms — employed at least 102 children from ages 13 to 17 in hazardous overnight cleaning shifts at 13 meat processing sites in eight states. In Arkansas, children were found working for Packers Sanitation at a George's Inc. plant in Batesville and a Tyson plant in Green Forest. Other violations in Southern states included a Tyson plant in Tennessee and a Cargill Inc. plant in Texas.
"Our investigation found Packers Sanitation Services' systems flagged some young workers as minors, but the company ignored the flags," the DOL's press release said. "When the Wage and Hour Division arrived with warrants, the adults – who had recruited, hired and supervised these children – tried to derail our efforts to investigate their employment practices."
The company was fined $1.5 million for its violations.
Many of the minors Packers Sanitation employed were migrant youth who did not speak English. The termination of the permit process is especially concerning for unaccompanied migrant children, who are most at risk for labor trafficking and exploitation, Arkansas advocates said.
Other recent reporting has shown the lack of federal oversight and concern with immigrant child labor — especially the disconnect between the Office of Refugee Resettlement (ORR) in the Health and Human Services Department (HHS), responsible for placing unaccompanied children with sponsors, and the DOL, responsible for ensuring unaccompanied children are not exploited by employers.
According to the June results of an internal ORR audit, over 2021 and 2022, the Biden administration released 344 unaccompanied migrant children to nonrelated sponsors already hosting three or more unaccompanied children  — situations more likely to result in labor exploitation. ORR policy requires that safety and well-being calls be conducted for all children within 30-37 days of release, but neither the sponsor nor the child was reached in around 13% of the cases, according to the audit. This raises concerns among both advocates and Congress that the government's negligence opened the door for the growth in labor trafficking of migrant children, especially in the poultry and agriculture industries.
While the Fair Labor Standards Act prohibits the employment of children in "oppressive child labor," the agriculture industry is notoriously unregulated, left out of federal labor law because of a New Deal-era deal struck with Southern Democrats to exclude the then-mostly Black agricultural workforce from labor protections.
The FLSA is riddled with exemptions that help employers bypass federal regulations. For example, youth of any age may be employed at any time, in any occupation on a farm owned or operated by their parent or someone standing in place of their parent. Minor farmworkers are not required to obtain work permits, and there are no limits on the hours or times of day they may legally work. Children as young as 12 can be hired as laborers on commercial farms with parental permission.
The FLSA's legacy of racist practices continues to preserve a system that allows agricultural employers to profit off of labor exploitation — and Latine migrant workers now make up the majority of U.S. farm workers.
Agriculture is the most dangerous industry for minor workers in the country. Data from the DOL shows that between 2003 and 2016, more than 50% of the documented 452 work-related fatalities among children were in the agriculture sector, according to a 2018 report by the U.S. Government Accountability Office.
Poultry worker advocates have voiced similar concerns. Magaly Licolli, director and co-founder of Venceremos, a poultry worker-based organization in Arkansas, recalled encountering two minor workers from southern Mexico and Guatemala at a chicken farm in October of last year. The children were working 16-hour shifts, she said.
"This is why I think that [the legislation] that passed in Arkansas had to do a lot with the poultry industry," Licolli said. "It had to do a lot with allowing the companies to hire kids, because they need vulnerable workers. All the time, they need vulnerable workers." On July 14, a 16-year-old boy from Guatemala died in an accident while working at a Mississippi poultry plant, following the deaths of two other minors at work in Missouri and Wisconsin this summer.
Despite the passage of the FLSA, child labor remains widespread in rural communities. And recent reports have documented child labor in Southern states like Arkansas, Alabama, and North Carolina, where the agricultural sector accounts for the majority of employed children. Kellams, among other advocates, worries that the resurgence of child labor in the U.S. will continue to be made easier by legislation like Act 195, disproportionately affecting migrant children.
"Child labor is not a relic of history," Kellams said at the Arkansas Senate hearing. "It's very much back in America and back here in Arkansas. And mostly it's immigrant children who are the victims."
This article was updated on July 22 to include information about the recent deaths of children working on industrial sites.
Tags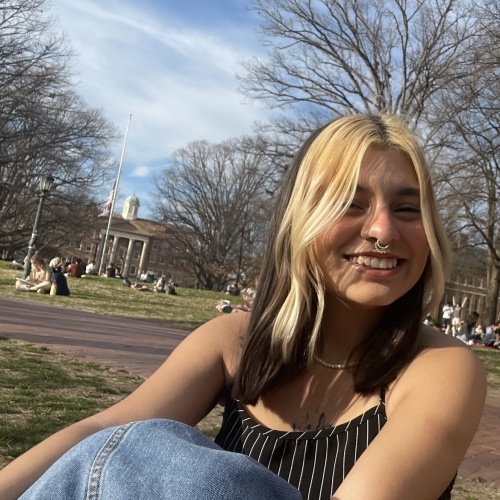 Ashley Quincin is a Guatemalan journalist, studying English and comparative literature, media & journalism, and composition, rhetoric, and digital literacy at the University of North Carolina at Chapel Hill. She is currently in editing positions at The Daily Tar Heel and Coulture Magazine and enjoys writing about labor.