The term "emerging contaminants" refers to relatively unknown chemicals that have been identified in soil, air, groundwater or surface water. As the science on them progresses, researchers are able to reveal more and more about their health impacts and the scope of their infiltration into the environment.
While the Toxic Substances Control Act was passed in 1976 to help the Environmental Protection Agency (EPA) regulate commercial chemicals in the U.S., the legislation has been widely criticized for not requiring manufacturers to provide data about the health impacts of certain chemicals before they are introduced to the market. This retroactive form of oversight was what allowed PFAS and many other emerging contaminants to enter the environment over the years.
The law was amended in 2016 with several important improvements. Not only did they include requiring the EPA to evaluate the safety of existing chemicals in commerce, but the amended law also demands the EPA make an affirmative finding on new chemicals or new uses for existing chemicals before they can proceed to commercial use. However, the overhauled law still has drawn extensive criticism for not giving the EPA the tools or funding needed to complete its new responsibilities given the rapidly expanding science and production of these chemicals.
Thanks to the intense expansion of research on PFAS over the past few decades, this family of emerging contaminants is understood far better than many of the others being detected in ecosystems across the country, such as 1,4-dioxane. A synthetic industrial chemical known as a "heterocyclic organic compound," 1,4-dioxane is used in products ranging from paint strippers and dyes to antifreeze and deodorant, and the North Carolina Department of Environmental Quality has detected it in surface water samples throughout the state. 1,4-dioxane is potentially explosive if exposed to light or air and is classified by the EPA as "likely carcinogenic to humans" by all routes of exposure. Short-term exposure has been found to possibly cause eye, nose, and throat irritation, and long-term exposure may cause kidney and liver damage.
More information on PFAS, 1,4-dioxane, and other emerging contaminants can be found in the EPA's factsheets on these various chemicals: https://www.epa.gov/fedfac/emerging-contaminants-and-federal-facility-contaminants-concern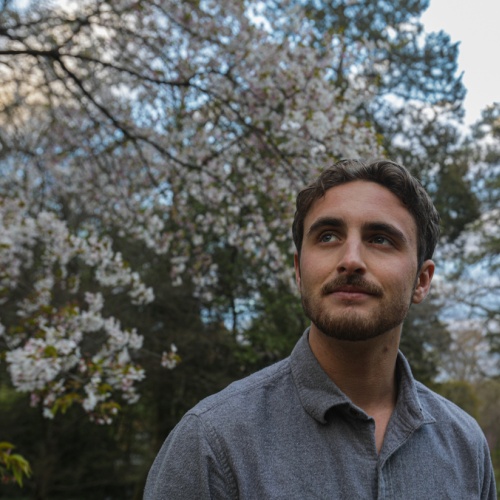 Alasdair McNinch is a freelance investigative journalist and photographer based in North Carolina. As a senior at UNC-Chapel Hill studying journalism, he plans to continue focusing his work on environmental and social issues and eventually expand to Central America and the Caribbean.