The money behind Kentucky's anti-abortion ballot measure fight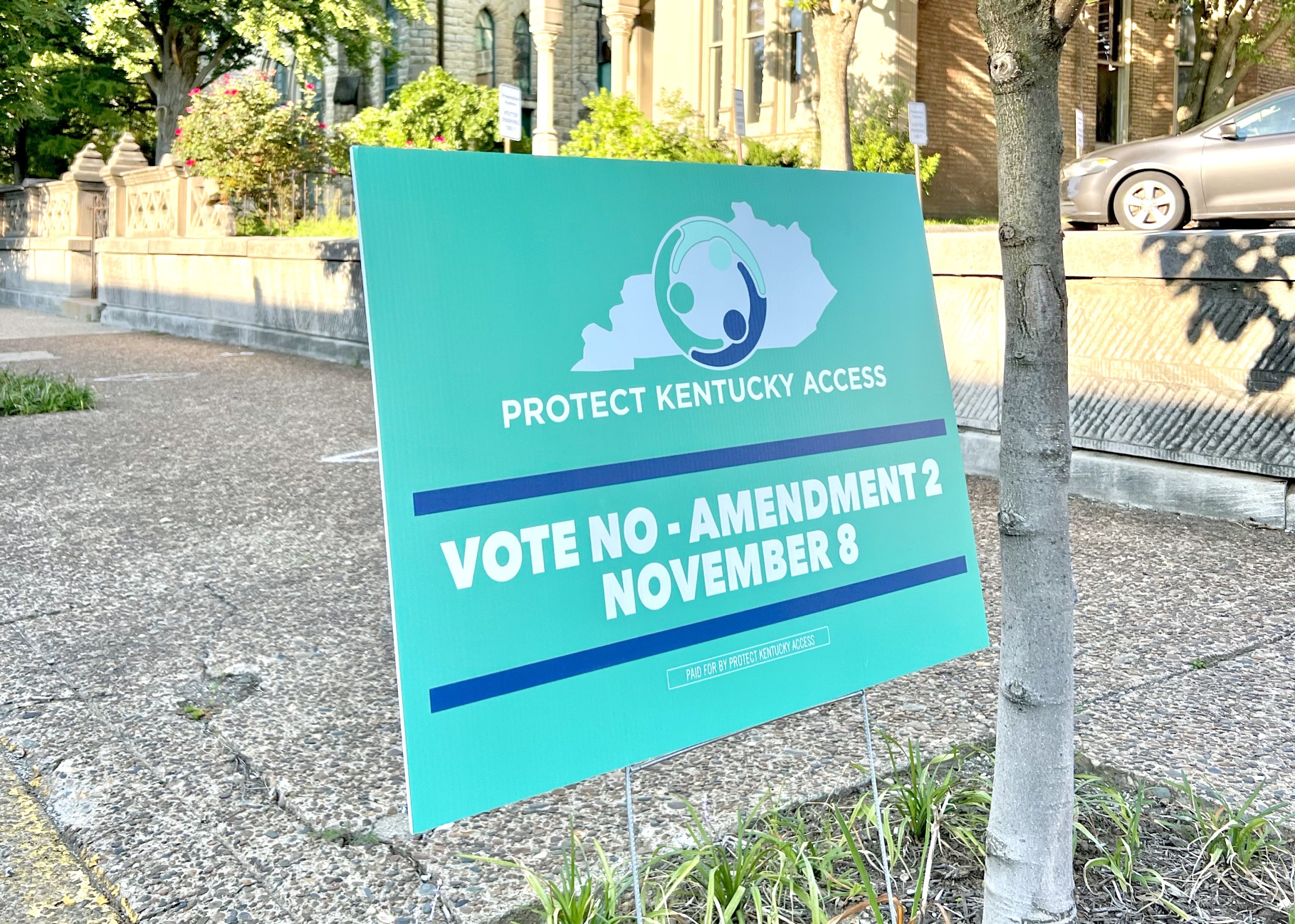 (This article was updated on Sept. 16 with the latest data from Kentucky Registry of Election Finance reports.)
Since the U.S. Supreme Court struck down the constitutional right to abortion in its June ruling in the Dobbs v. Jackson Women's Health Organization case out of Mississippi, 13 states nationwide have banned abortion, seven of them in the South. Democrats and reproductive rights advocates are working to turn the onslaught of abortion restrictions into motivation for pro-choice voters to turn out.
In five states this year, voters are weighing in on abortion policy directly through ballot measures. This year brings the most abortion-related ballot measures since 1986, when there were four, according to Ballotpedia. Since 1970, there have been a total of 47 state ballot measures related to abortion rights nationwide.
Three of this year's proposed ballot measures — in California, Michigan, and Vermont — would protect the right to an abortion. Two others would restrict abortion rights.
One of the anti-abortion measures has already been defeated. In Kansas, voters in last month's primaries rejected by a 59-41 margin a ballot measure proposed by the Republican-controlled legislature to bar any state constitutional protections for abortion. Kentucky voters will consider a similar legislatively referred measure in November.
The Kentucky measure asks whether the state constitution should be amended to make it clear that there are no constitutional rights to an abortion or public funding for abortions in the state. The legislation to put the question on the ballot was sponsored by state Rep. Joseph Fischer (R), a longtime anti-abortion advocate who is running for a Kentucky Supreme Court seat and facing accusations of running a partisan judicial campaign. Fischer's top campaign contributors include the Kentucky Bankers Association, the Kentucky Association of Realtors, and the Kentucky Automobile Dealers Association, according to FollowTheMoney.org.
The state currently has in force a trigger law, also sponsored by Fischer, that bans most abortions except when the pregnant person's life is at risk. Kentucky's two remaining abortion clinics are suing the state, and the state Supreme Court's next hearing on the case is on Nov. 15 after the midterms, according to court documents. 
The state's abortion rights proponents are optimistic, especially in light of what happened in even deeper red Kansas. A 2019 poll found that 59% of Kentucky voters believe abortion should be legal, including 71% of Democrats, 62% of independents, and 45% of Republicans. Another poll conducted this past June found that 62% of Kentuckians oppose abortion bans without rape or incest exceptions, according to Kentucky Health News.
"While it has been devastating seeing the effect of not having access to abortion in Kentucky, it has really brought us a lot of hope to see everyone pulling together and uniting to defeat the constitutional amendment in November," said Heather Ayer, campaign coordinator at the American Civil Liberties Union of Kentucky.
Religious groups spend big 
Ayer's group is a member of Protect Kentucky Access, the committee formed last year to fight the proposed constitutional amendment. Among its other members are the Kentucky Black Birth Workers Alliance, Kentucky Health Justice Network, Kentucky Religious Coalition for Reproductive Choice, and Planned Parenthood Alliance Advocates.
Protect Kentucky Access has reported raising $1.5 million this year, some of it from reproductive rights advocacy groups, according to the Kentucky Registry of Election Finance. The top contributor is Planned Parenthood Action Fund at $400,000, with the nationwide ACLU organization contributing $300,000 and Planned Parenthood Alliance Advocates and Families United for Freedom, a new super PAC based in Arizona, each contributing $250,000. The coalition also collected hundreds of small donations from individual donors based in Kentucky.
The committee supporting Kentucky's proposed anti-abortion amendment is Yes for Life. Its members include the Catholic Conference of Kentucky; Kentucky Baptist Convention; the Family Foundation of Kentucky, a self-described Christian public policy organization; the conservative Commonwealth Policy Center; Kentucky Right to Life; and Sisters for Life, a Catholic religious group.
The anti-abortion committee has raised nearly $350,000 this year, according to reports filed with the Kentucky Registry of Election Finance. The Right to Life Educational Foundation of Kentucky contributed $95,000, the Family Foundation of Kentucky contributed $94,000, Kentucky Baptist Convention contributed $72,000, and Catholic Conference of Kentucky contributed $64,000.
The amount of money raised for and against Kentucky's ballot measure is small compared to Kansas, where the total was $30 million, according to Kansas Governmental Ethics Commission records. The committee opposing the anti-abortion amendment, Kansans for Constitutional Freedom, raised $17.5 million, while the committee supporting the amendment, Value Them Both, raised $12.6 million.
As in Kentucky, religious organizations played a key role in support for the anti-abortion amendment in Kansas. The top donor to the committee behind the anti-abortion amendment was the Archdiocese of Kansas City at $6.1 million, followed by the Catholic Diocese of Wichita at $1.5 million and the Kansas Catholic Conference at over $557,000.
While Catholics make up about 18% of the population of Kansas, they account for only about 10% of the population of Kentucky, according to World Atlas. But almost 49% of Kentuckians consider themselves very religious, compared to about 41% of Kansans.
Tags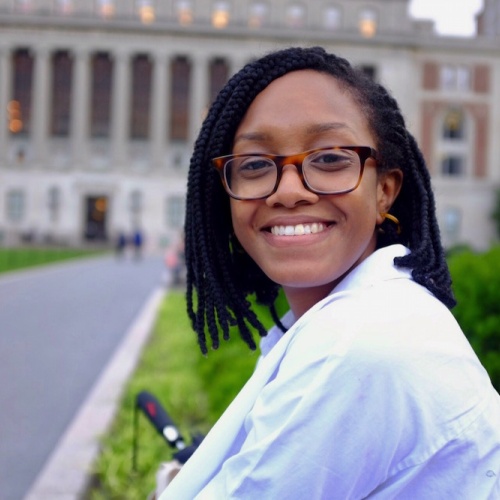 Elisha Brown is a staff writer at Facing South and a former Julian Bond Fellow. She previously worked as a news assistant at The New York Times, and her reporting has appeared in The Daily Beast, The Atlantic, and Vox.