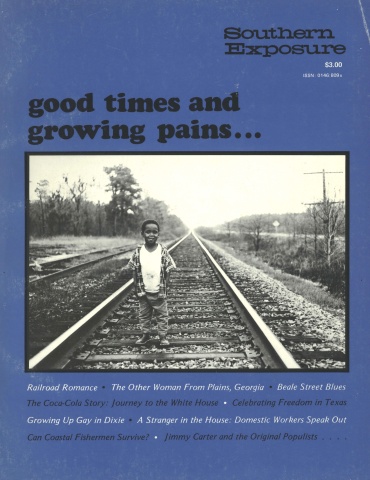 This article originally appeared in Southern Exposure Vol. 5 No. 1 "Good Times and Growing Pains." Find more from that issue here.
Backwater sired there
of cotton sharecroppers
whose plantation dreams
died like dried-juice trees,
I was born to the Baptist
pines of Tensas Parish,
Louisiana down home,
and grew up to
the poor white litanies
of breakdown, waltz-time blues
and tongue-shouting, two-step
hands up gospel
till the bloodlines rang.
Lord how we sang.