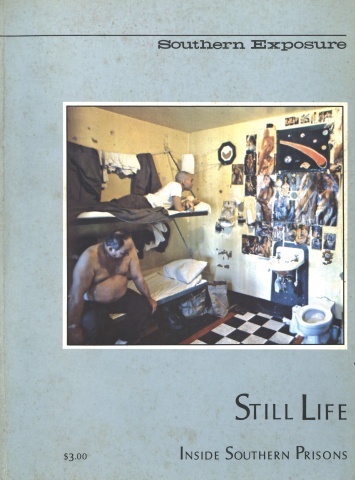 This article originally appeared in Southern Exposure Vol. 6 No. 4, "Still Life: Inside Southern Prisons." Find more from that issue here.
I feel much love for many of the people I met in prison. They were, on the whole, a bit poorer and less-educated than people I know on the outside, but otherwise not unlike them. One thing that distinguishes people inside from people outside is the quality of their lawyers. 
I met a man who'd been waiting on death row for thirteen years to be killed for what may or may not have been a crime. He hates no one for this. This amazes me more than all the horror stories I've heard. 
The early visits didn't clarify my thoughts, they confused them. What finally became interesting was not the differences between me and these men but the similarities. 
I hope I'll never go back to prison. 
— Sean Kernan