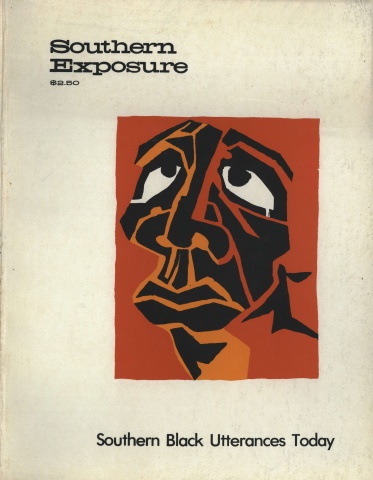 This article originally appeared in Southern Exposure Vol. 3 No. 1, "Southern Black Utterances Today." Find more from that issue here.
when you told me
you
were going out west
to find
yourself
i thought
how far west you would have to go.
if you had
asked
i could have told
you
where you
was.
like the thoughts that
activate the hand or heart
to some fine beneficial action
i need to be of service.
i need to be of some indispensable usage
like the Nile serves Egypt
like the Mississippi serves New Orleans
i want to be important to your
welfare
once i captured someone to love
a wild bird in my hand
it sat still, motionless
save the incoherent heart beating,
it appraised me with wild
uncompromising eyes and
suddenly i became captive.
Tags
Charles Freeney, an archivist, ornithologist, singer, and supreme chef, has been known throughout the South (Georgia, Mississippi) since the early SNCC, SCLC days. (1975)