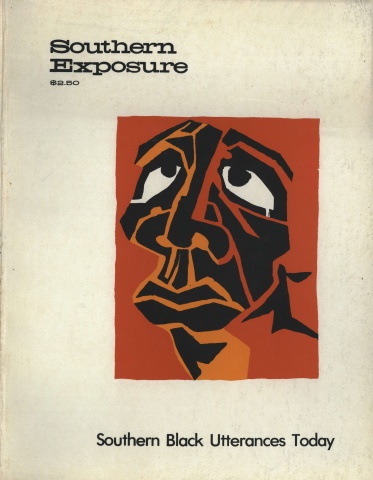 This article originally appeared in Southern Exposure Vol. 3 No. 1, "Southern Black Utterances Today." Find more from that issue here.
R.S.V.P.
People ought not
send out
invitations to join
them in pain.
JUST MESSING WITH ME
You entered my life at a
Time
When I wasn't bothering
Anyone.
Didn't even
Have the hots
But you came and
Gave me that.
Hey
I wasn't bothering you.
Tags
Tina Smith lives in Washington, D.C. and is the mother of one very beautiful, teenage daughter. (1975)