Gulf Watch: Judge OKs N.O. public housing lawsuit
New Orleans' public housing residents will get their day in court.

Judge Ivan Lemelle yesterday ruled that a lawsuit filed on their behalf deserves to be heard, setting a trial date of Nov. 26, 2007. The Advancement Project, the law firm of Jenner & Block, and New Orleans attorneys Bill Quigley of the Loyola Law Clinic and Tracie Washington of the NAACP Gulf Coast Advocacy Center brought the suit against U.S. Housing and Urban Development Secretary Alphonso Jackson and the Housing Authority of New Orleans.

Filed last June, the lawsuit seeks the immediate re-opening of the city's habitable public housing units. It claims that HUD and HANO officials violated the U.S. Housing Act of 1937 as well as Louisiana landlord-tenant law by breaching the terms of valid leases, and denied public housing residents their due-process rights.

"It's a mindblowing, emotional experience to watch a city, famed for its food, fun and fabulous cultural significance, get more or less wiped off the face of the Earth," Advancement Project Co-Director Judith Browne-Davis said in a statement. "But then, to make matters worse, we witness a government that openly suggests that New Orleans -- in particular its African-American citizenry -- just weren't and aren't worth saving."

New Orleans residents displaced by Hurricane Katrina face great difficulty returning home due to a severe housing shortage. Across the metropolitan area, the storm flooded nearly 228,000 homes and apartments, including 39 percent of all owner-occupied units and 56 percent of all rental units, according to Brookings Institution data. The housing shortage has led to a dramatic rise in rents, with the fair-market rent for a two-bedroom apartment in the New Orleans area increasing from $661 in fiscal year 2004 to $978 in fiscal year 2007, according to this month's Katrina Index published by Brookings and the Greater New Orleans Community Data Center.

At the same time, more than 5,000 families -- most of them African-American -- were displaced from the city's public housing. But rather than repairing those units, many of which suffered relatively little damage, local and federal authorities have pressed ahead with plans to demolish several public housing complexes and replace them with mixed-income developments.

As a result of the housing crunch, New Orleans is facing a major crisis of homelessness, with a homeless population that's now double what it was before the storm in a city about half the size and lacking shelter capacity, the Christian Science Monitors reports:
"The vast majority of emergency shelters have not been reopened since Katrina," says Martha Kegel, executive director of UNITY, a regional collaborative of 60 agencies serving the homeless. "There's an enormous shortage of housing and people are desperate. Do we have the resources to deal with this problem? No."

While New Orleans has long struggled with poverty, the face of homelessness has changed since Katrina, Ms. Kegel and other advocates say. The population now includes the chronically homeless who never left the city or have returned; residents who lost their homes to the flood and have run out of federal assistance -- or may have never received assistance -- and cannot afford higher rents; and thousands of Latino workers who came to rebuild the city, many of whom brought their spouses and children and cannot find a place to live.
The Advancement Project notes that the effort to downsize public housing in New Orleans is not new. In 1996, there were more than 13,000 public housing units across the city. Immediately before Katrina struck, there were only 7,100 units, but almost 2,000 were vacant and slated for demolition. Today, only about 880 families have returned to public housing in the city.

As the lawsuit moves forward, Congress has also begun paying attention to the issue of public housing in New Orleans. As we reported here yesterday, the U.S. House of Representatives last week approved a Gulf Coast relief bill that requires the government to have plans for replacing storm-damaged housing projects before tearing them down, grants public housing tenants the right to return, and instructs HANO to identify which residents want to return and to provide public housing or comparable units for them. The measure now goes to the Senate for consideration.
Tags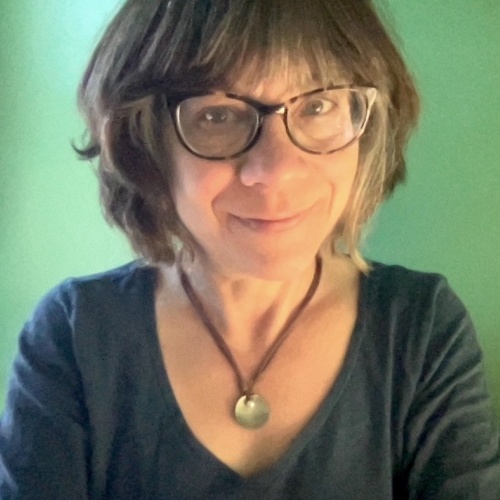 Sue is the editorial director of Facing South and the Institute for Southern Studies.