Friday Dogblogging: Alabama fox hunters make their case for a controversial and endangered sport
The Alabama Conservation Advisory Board this month heard the pleas of fox hunters who are seeking a change in state rules to preserve a version of their sport that uses packs of scent hounds to track foxes or sometimes coyotes inside large enclosures.

It's currently against Alabama law and wildlife regulations to import, trap, transport, possess or sell a live fox or coyote due to concerns about the spread of disease. The restrictions came about after a 1993 incident in which coyotes imported into the state from Texas were linked to the introduction of the Texas strain of rabies into Covington County. The following year, the same strain was found in Alachua County, Fla. The incidents wiped out the coyotes and foxes inside two enclosures and led to 24 people in Florida having to receive rabies treatments. Other diseases of concern include distemper and a tapework -- Echinococcus multilocularis -- that can infect foxes and coyotes and is sometimes fatal in humans.

While the idea of fox hunting typically evokes the image of red-coated gentry pursuing animals on horseback, fox hunting in the rural South was part of a more informal tradition where local hunters gathered at a good vantage point primarily to listen to their dogs on the chase. As fox hunter Kyle Blakeley told the Conservation Board: "It's all about the sounds of the hounds." When fox hunting is done in the open, there's less chance of the dogs having direct encounters with the quarry. Alabama currently permits hunting dog field trials under the condition that the dogs not come in contact with live animals.

But changes in the fabric of rural Southern communities have increasingly led to conflicts between landowners and hunters that inspired the use of enclosures -- plots of land anywhere from 100 to 1,000 acres in size surrounded by a wire fence usually at least 8 feet tall. A 1995 article in Mississippi Folklife titled "Going Inside: Transformation of Fox Hunting in Mississippi" documented the changes that led to this practice:
The specific time varied with each locality in Mississippi but sometime in the 1970s fox hunting in the open countryside became almost impossible. The fox hounds often disappeared while chasing deer, succumbed to cars while crossing highways, or followed their game onto lands posted against trespass where their masters could not retrieve them. Large numbers of fox hunters left the sport, some took up deer hunting or raccoon hunting, but others attempted a solution through the development of large fenced enclosures where they might run their hounds without fear of deer, cars, or irate property owners. Fenced enclosures or "fox pens" sprung up all over the South in response to the problems of hunting "outside." Leon Canoy, a Fred Pevey Association fox hunter and successful hound breeder, described the sometimes desperate situations that drove fox hunters "inside." "The pens, for now days, was the greatest thing that happened to fox hunters," Canoy explains. "It wasn't by choice. It was just that something had to be done, you know. And that's why fox pens was built. But it had gotten to the point you couldn't hardly run outside with any pleasure. Either somebody was threatening to shoot you or your dogs 'cause they was goin' across an acre of land or something, you know. Or either he's on a highway or somebody leased up a deer club for deer, and they didn't want your dogs on there... A lot of people in town moved out and bought nine acre lots or two acre lots, and they [these lots] became their 'Ponderosa.' And if anything walked across their place they wanted to kill it or call the law. And it put a damper on a lot of things because folks would shoot at you. They'd come out on the road and cuss you out. So the pen really was our salvation."
But what some see as salvation, others regard as a sporting sin. Because many traditional fox hunters embrace the concept of "fair chase," they regard running pens with disdain.

Hearkening back to the problems that led to enclosures in the first place, the current controversy in Alabama over fox pens is taking place in a broader context involving proposals to limit open deer hunting with dogs and to increase fines for violations in response to landowners' complaints that the sport as it's often practiced represents a nuisance. At its meeting next month, the state's Conservation Advisory Board is expected to consider a motion to limit deer hunting with dogs in Coffee, Butler and Pike counties, Outdoor Alabama reports.

Meanwhile, fans of enclosed fox hunting are fighting for the very survival of their controversial sport -- and some are even stepping outside the bounds of the law to pursue it. Last November, a two-year, multi-state investigation dubbed "Operation Foxote" [PDF] resulted in the arrest of 18 people from Alabama, North Carolina and Florida for the illegal trade, importation and possession of live foxes, coyotes and other wildlife. The animals seized had been slated for fox hunting enclosures.

(Foxhunters in front of Crystal Cafe in Crystal Springs, Miss. from Mississippi Folklife courtesy of Bill Pevey.)
Tags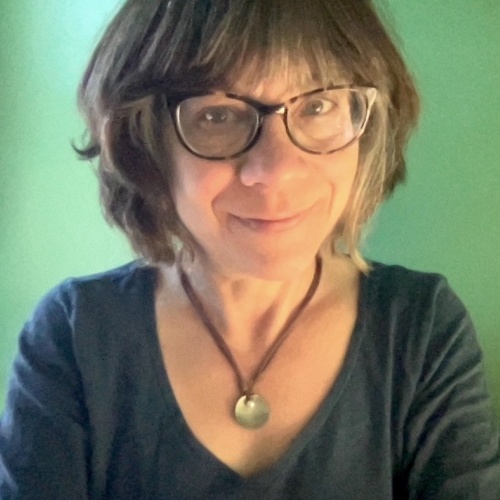 Sue is the editorial director of Facing South and the Institute for Southern Studies.