More shocking revelations about KBR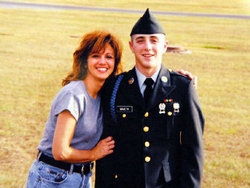 The same week two Senators called for KBR be held accountable for the electrocution deaths of 13 U.S. soldiers due to faulty wiring, the Houston-based company announced that it's been awarded a $35.4 million deal by the federal government to construct a support center at a military camp in Iraq -- a project that involves building an electrical system.
Sens. Byron Dorgan (D-N.D.) and Bob Casey (D-Pa.) held a
press conference
this week after learning that the the January 2008 death of 24-year-old Staff Sgt. Ryan Maseth of Pittsburgh (
pictured here with his mother, Cheryl Harris
) had been reclassified from "accidental" to "negligent homicide," with the company itself facing potential criminal liability.
While the Army initially told Maseth's family that he was electrocuted because he carried an electrical appliance into the shower at his Baghdad camp, it later backed away from that account. It then said Maseth was electrocuted by wires hanging above the shower -- an explanation that also turned out to be wrong.
At a July 2008 hearing of the Senate Democratic Policy Committee chaired by Dorgan, former KBR workers testified that the company had hired unqualified foreign workers to do electrical wiring on U.S. bases in Iraq. That finding was confirmed this month by an Army criminal investigator who said the manner of Maseth's death was changed from accidental to negligent homicide because KBR failed to ensure "qualified electricians and plumbers" worked on the barracks where the electrocution occurred.
Following the July hearing, Dorgan and Casey called on the Pentagon to conduct an investigation into KBR's work. The Army asked KBR to improve its performance but continued to rely on KBR to inspect much of its own work. It also declined to impose any penalties on the company.
This week, Sens. Dorgan and Casey asked Defense Secretary Robert Gates to meet with them and Maseth's mother to discuss how the department will ensure full accountability for the contractor's misconduct. Maseth's parents have filed a lawsuit against the company over their son's death.
"Those who receive contracts to serve our soldiers have an obligation to do so responsibly," Dorgan said. "We want to know what Secretary Gates intends to do to ensure that contractors are acting responsibly, particularly in light of the Army's reported finding that KBR and its supervisors may have been criminally negligent. We also want to know why the DOD has not pursued a process to debar contractors who are fleecing our taxpayers and putting soldiers at risk."
But rather than barring KBR from further work in Iraq, the U.S. government is asking it to do more. One day after Dorgan's and Casey's press conference, KBR issued a
press release
announcing that it had landed a contract from the Army Corps of Engineers to help build a convoy support center at Camp Adder in Iraq. The project involves the design and construction of a power plant, electrical distribution center, and a water purification and distribution system, with work set to begin next month.
A former subsidiary of Halliburton, a company headed by former Vice President Dick Cheney from 1995 to 2000, KBR spun off in 2007. KBR has come under criticism for various actions in Iraq, including
inflating prices for imported gasoline
, its involvement in
poor treatment of migrant workers
, and for its employees' alleged involvement in
rapes of women workers
. KBR is also the target of a
federal lawsuit
alleging its involvement in human trafficking.
Tags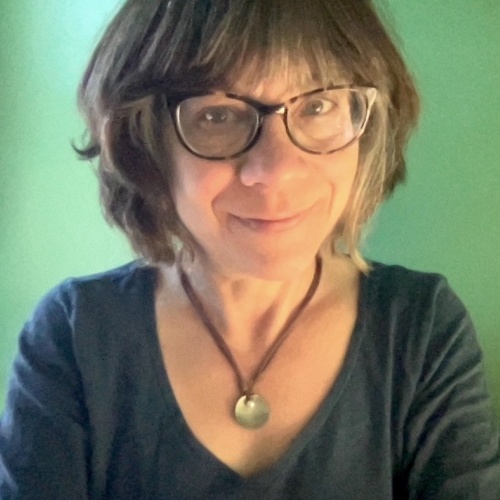 Sue is the editorial director of Facing South and the Institute for Southern Studies.