Dumping in Dixie: TVA sends toxic coal ash to poor black communities in Georgia and Alabama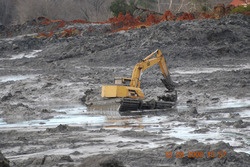 The Tennessee Valley Authority has begun shipping toxic coal ash from the massive spill that occurred last December at its Kingston power plant in east Tennessee's Roane County to landfills in the neighboring states of Georgia and Alabama as part of a test to determine a final resting place for the waste.

The counties where the ash is going have large black populations and high poverty rates, raising questions about environmental justice.

The disposal decision came just days before the federal Environmental Protection Agency announced it was stepping in to oversee cleanup of the disaster, which released some 5.4 million cubic yards of coal ash into a nearby community and a branch of the Emory River. Pollutants in the ash include arsenic, lead and cancer-causing combustion byproducts known as PAHs, as well as radioactive elements that occur naturally in coal and concentrate in the ash.

A TVA spokesperson declined to tell the Chattanooga Times Free Press where exactly the ash was being sent during the company's two-week disposal test. However, the newspaper identified the locations through TVA documents and interviews:
Derrick Williams, with the Georgia Environmental Protection Division's solid waste program, said a landfill in Taylor County near Mauk, Ga., in the middle western portion of the state will receive some ash loads.

Alabama Department of Environmental Management's chief of solid waste, Phillip Davis, said a municipal waste landfill in Perry County in west central Alabama also will receive ash shipments.
Landfill officials in Georgia and Alabama told the paper that their facilities are lined with both clay and synthetic barriers. That makes them more protective than the unlined surface impoundment where TVA stored the ash prior to the spill.

Atlanta public radio station WABE identified the Georgia facility receiving the coal ash as the Veolia landfill about 100 miles south of Atlanta, known to local residents as "Trash Mountain." Mark Woodall with the Sierra Club said that's a problematic site for storing such waste because it's a groundwater recharge area.

According to Alabama state records, the only permitted solid waste facility in Perry County is the Perry County Associates Arrowhead Landfill near Uniontown.

The decision to move the toxic ash to these particular locations raises environmental justice concerns because of the social vulnerability of the communities targeted.

Located in western Georgia's Piedmont, Taylor County is an agricultural area where almost 41% of the population is African-American and more than 24% of residents live in poverty, according to census data. By comparison, the state is 30% black with 14.3% of its residents in poverty. In recent years, Taylor County gained notoriety as one of the last communities in the South to still hold racially segregated high-school proms.

Part of the historic "Black Belt," Alabama's Perry County is 69% African-American with more than 32% of its residents living in poverty, making it one of the poorest counties in the state, which is 26.5% black with 16.6% of its residents in poverty. In 1965, the killing of a black man by a white state trooper in Perry County sparked the Selma to Montgomery marches; last year the county landed in a more flattering spotlight when it voted to establish Barack Obama Day, a legal holiday to be held every second Monday of November.

The Chattanooga paper reports that TVA also considered moving the coal ash to two communities in eastern Tennessee: Athens in McMinn County, which is more than 93% white with 18% of its residents living in poverty, and Oneida in Scott County, which is more than 98% white with 21% of residents living in poverty, according to census data. However, the company sought state regulators' approval only for the Georgia and Alabama sites.

Tennessee's Roane County, where the coal ash disaster occurred, is more than 95% white, with 13.9% of its population living in poverty, according to census data. That's a lower poverty rate than the state's 15.8%.

Researchers have found that solid waste landfills tend to be located disproportionately in communities of color and low-wealth communities. For example, a recent study in North Carolina found that the odds of a solid waste facility were 2.8 times greater for communities with where 50% or more residents are people of color compared to those where less than 10% of residents are people of color. It also found that communities with lower housing values were more likely to have landfills.

What exactly is "environmental justice"? This is how the EPA's Office of Environmental Justice defines it:
Environmental Justice is the fair treatment and meaningful involvement of all people regardless of race, color, national origin, or income with respect to the development, implementation, and enforcement of environmental laws, regulations, and policies. EPA has this goal for all communities and persons across this Nation. It will be achieved when everyone enjoys the same degree of protection from environmental and health hazards and equal access to the decision-making process to have a healthy environment in which to live, learn, and work.
The communities that will be getting the coal ash from Tennessee apparently did not get a chance for meaningful involvement in that decision since neither the TVA -- a federally-owned corporation -- nor regulatory authorities provided an opportunity for public comment.

The Perry County landfill has been controversial since it was in its planning stages. According to news reports, county leaders voted to approve the facility in 2004, but a grassroots group called Concerned Citizens of Perry County fought the proposal over a failure to provide adequate information and public hearings. The fight over the landfill went all the way to the state environmental commission, which ultimately declined to block the plan.

Also raising objections to the Perry County landfill was a group called the Rattlesnake Alliance for Sustainable Development, which accused the forces behind the landfill of environmental racism and a failure to adequately involve the community in the approval process. It also raised questions about a lost slave cemetery on the property.

Coal ash is not currently regulated as hazardous waste but classed instead as ordinary industrial waste, which means it can be legally accepted by the landfills in Georgia and Alabama. But that does not mean it isn't potentially dangerous.

Last week, environmental groups released new data showing that people who live near unlined coal ash dumps are at an increased risk of cancer due to contaminants from the ash seeping into groundwater. Tennessee and Georgia are each home to 11 of these high-risk ash dumps, while Alabama has nine.

The coal ash will be moved from the TVA's Kingston site in eastern Tennessee's Roane County to the Georgia and Alabama landfills via rail cars, the Associated Press reports. Several companies are competing for the contract to remove the ash.

It will be interesting to see what the EPA says about TVA's decision to ship the coal ash to disadvantaged communities in neighboring states -- especially now that it's overseeing the cleanup. The agency announced yesterday that it has signed an agreement with TVA placing the cleanup of the spilled ash under the federal Superfund program for the nation's most hazardous waste sites.

"EPA is bringing to bear its resources and expertise under federal law to work in partnership with the State of Tennessee and local officials to assure a comprehensive cleanup of the TVA coal ash spill, one of the largest and most serious environmental releases in our history," said EPA Administrator Lisa Jackson.

The agreement requires TVA to perform a comprehensive cleanup of coal ash from the Emory River and surrounding areas. Work at the site will be subject to review and approval by EPA to ensure full compliance with the Superfund law, and once the ash removal is complete TVA will be required to assess any remaining contamination to determine whether additional actions may be needed.

Besides arsenic, lead, PAHs and radioactive elements, coal ash also contains cadmium, chromium, copper, mercury, nickel, selenium and zinc, which are all defined as hazardous substances under Superfund.

The urgency of doing something with the spilled ash is growing. Last week's heavy rains in the Tennessee Valley washed large amounts of coal ash from the spill site and sent it flowing down the Emory River. There are also concerns that hot, dry summer weather will make it difficult to control airborne coal ash dust, a serious respiratory hazard.
Tags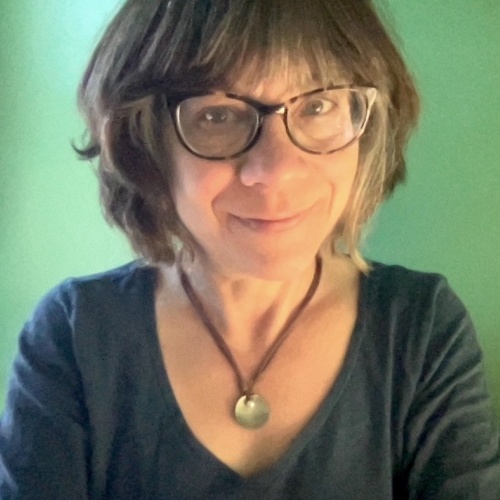 Sue is the editorial director of Facing South and the Institute for Southern Studies.