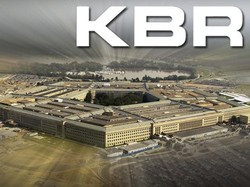 The ongoing controversy surrounding Houston-based KBR, the U.S. military's largest contractor in Iraq, took another turn this week. The latest development relates to a story Facing South
helped break last January
, involving the electrocution deaths of several U.S. military personnel from faulty work by KBR in Iraq. 
In a hearing Wednesday before the the Senate Democratic Policy Committee, an electrical inspector hired by the Army testified that 90% of KBR's wiring in newly constructed buildings in Iraq was not done properly. Witnesses also testified that the government paid military contractor KBR more than $83 million in bonuses for what experts identified as shoddy electrical work in Iraq in 2007-2008, including repairs that led to several soldier's deaths. 
Senate Democratic Policy Committee chair Sen. Byron Dorgan (D-ND) accused the military of "stunning incompetence" for rewarding KBR. In addition to four electrocution deaths, hundreds of troops have received electrical shocks because of KBR's electrical work in Iraq, the findings reveal. During the hearing, Dorgan also pointed out that in a three-month period, inspections of KBR's work showed more than 30,000 electrical mistakes.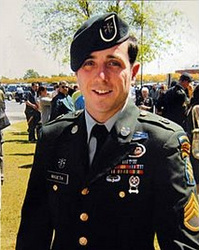 The committee's probe reveals that more than half of the bonuses were awarded after the Pentagon first heeded warnings about the electrocutions. In fact, more than $30 million in bonuses were paid just three months after the death of Sgt. Ryan Maseth (pictured left) whose January 2008 electrocution death has been classified by Department of Defense investigators as a "negligent homicide." Maseth is among three troops electrocuted while showering in Iraq, and his family has filed a wrongful death lawsuit in federal court against KBR. KBR still currently maintains electrical work in tens of thousands of U.S. facilities in Iraq. 
In other testimony before the committee, a former KBR electrician said the contractor further endangers lives by using untrained employees, counterfeit electrical breakers and wiring materials unsuited to the desert sun and hot temperatures. An inspector hired by the Army said the firm's work is some of the "most hazardous, worst quality" work he's ever seen.
A former subsidiary of Houston-based Halliburton, a company headed by former Vice President Dick Cheney from 1995 to 2000, KBR won its first contract in December 2001 to provide worldwide support for U.S. troops' housing, food, laundry and fuel services. The contract's value grew to $31.7 billion, with most of the work being done in Iraq and Kuwait. KBR spun off from Haliburton in 2007. 
In its eight year history doing contract work for the U.S. Army, KBR has come under criticism for various other actions in Iraq. Earlier this month a Pentagon auditor reported that KBR has also been linked to "the vast majority" of suspected combat-zone fraud cases that have been referred to investigators, as well as a majority of the $13 billion in "questioned" or "unsupported" costs. 
In a lawsuit filed in a Texas state court on May 14 by the Policemen and Firemen Retirement System of the City of Detroit, executives of KBR were accused of engaging in a "reign of terror" that involved paying bribes in Nigeria, overcharging the U.S. government millions of dollars for services, accepting kickbacks, engaging in human trafficking and covering up a gang rape of an employee. On top of the Massey wrongful death suit, several several state-level lawsuits were filed last month accusing Halliburton and KBR of exposing soldiers in Iraq and Afghanistan to toxic smoke. 
In February, KBR agreed to pay $579 million to settle charges with the Securities and Exchange Commission and the Department of Justice over bribes KBR paid to win $6 billion in oil contracts from Nigerian officials.  
The Senate Democratic Policy Committee released the following video clips featuring Congressmen's reactions to the Wednesday hearing. You can see Sen. Dorgan's video below, and for more Senator reactions please click
here
:
To see more of Facing South's past coverage of KBR, click
here
.