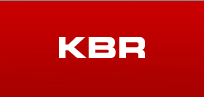 KBR, the Houston-based war contractor, is already facing numerous legal troubles -- over
toxic burn pits
, the
electrocution deaths of U.S. soldiers
due to faulty wiring,
exposing troops to a cancer-causing chemical
, 
involvement in human trafficking
, and
rapes of women employees in Iraq
.
Now it's facing fresh woes for firing a Muslim employee for wearing a headscarf.
A
lawsuit
was filed against KBR in federal court this month by Karen Tounkara, a contract nurse hired to prepare company workers heading to Iraq. When Tounkara showed up on her first day of work last December, she was told she couldn't wear her hijab -- a head scarf representing modesty -- because of a KBR policy stating that no employee can wear a head covering at work. Tounkara's attorney Darius Porter
told the Houston Press
that other nurses were wearing hats because of the cold weather and were not required to remove them. The paper reports:
When Tounkara explained that she was a Muslim and asked if an accommodation could be made, says Porter, KBR countered by saying Tounkara could wear her headscarf up until entering the gates of KBR and put it back on once she had left.

"That is not necessarily a reasonable accommodation," says Porter, "so we filed the petition."

The lawsuit cites Title VII of the Civil Rights Act, which bans discrimination in the workplace based on religion.
Regarding the rape allegations, a former employee of a KBR subsidiary was arrested in Texas earlier this month and charged with sexually assaulting a woman at an airbase in Iraq. The
U.S. Attorney charged
David Charles Breda Jr. of Pearland, Texas with abusive sexual contact.
KBR's troubles appear to be taking a toll on its bottom line. The U.S. Army recently selected DynCorp International of Falls Church, Va. and Fluor Corp. of Irving, Texas over original contractor KBR for five-year deals worth as much as $7.5 billion to support the U.S. troop buildup in Afghanistan,
Bloomberg reports
. The stock of KBR, a former Halliburton subsidiary, fell following the announcement.
But the company's legal problems are probably not the only factor behind its loss of the Afghanistan contract: A
recent report prepared for Congress by an independent, bipartisan legislative commission
found that KBR wasted billions of contract dollars due to inefficiencies, shoddy oversight and lax management.