POWER POLITICS: Obama's gift to the mining industry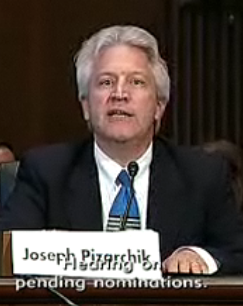 President Obama's pick to head the federal agency that regulates coal mining has drawn fire from environmental watchdogs, who point out that the nominee in his current role as a state regulator has promoted an environmentally destructive practice known as longwall mining and encouraged dangerous disposal practices for toxic coal ash waste.



The controversial candidate for the Interior Department's Office of Surface Mining, Reclamation and Enforcement chief is Joseph Pizarchik, who has led the Pennsylvania Department of Environmental Protection's Bureau of Mining and Reclamation since 2002. He won out as Obama's choice to lead OSMRE over at least two other people who were considered -- Kentucky attorney Joe Childers and University of West Virginia law professor Pat McGinley, both of whom spent their careers working for more responsible mining practices.

In its announcement of the nomination, the White House called Pizarchik a "pragmatic innovator," pointing to his role as an author of Pennsylvania's Environmental Good Samaritan Act, which enables volunteers to reclaim lands damaged by mining by limiting the coal companies' liability. The act was the brainchild of the American Legislative Exchange Council, a conservative organization that promotes state legislation favorable to business interests.

The Senate Energy and Natural Resources Committee held a hearing last week on Pizarchik's nomination to OSMRE. Prior to the hearing, the committee members received a letter of protest [pdf] signed by 125 Pennsylvania coal field residents that called Pizarchik "the wrong choice." Pointing to his above-mentioned policies as well as his efforts to restrict citizen input into decision-making, they wrote:
These examples offer a disturbing picture of why Mr. Pizarchik is the wrong choice to be the Director of the US Office of Surface Mining. Quite clearly, Mr. Pizarchik's record demonstrates that he has not viewed the protection of our property, health and environment as a priority to be treated with the same emphasis under [the federal Surface Mining Control and Reclamation Act] as the need to mine coal as easily as possible.
The signatories requested that a panel of Pennsylvania coalfield residents be given an opportunity to testify at his confirmation hearing, which the committee declined to do. The concern over Pizarchik not welcoming citizen input arose because he scheduled a public hearing on a controversial mine expansion project at 1 p.m. on a weekday and refused requests from the affected local government to move the meeting to the evening when more people could attend.

Pizarchik's nomination comes at a critical time for the coal industry and particularly for the central and southern Appalachian coalfields, where controversy is raging over the practice of mountaintop removal mining, an especially destructive form of strip mining. At last week's hearing Sen. Robert Menendez (D-N.J.) asked Pizarchik about mountaintop removal mining -- specifically, what he would do to carry out the White House's stated goal of reducing the practice's environmental impact. Pizarchik responded noncommittally:
If confirmed, I will get involved in that project and learn more about the different perspectives held by the Environmental Protection Agency, the Army Corps of Engineers, as well as the other stakeholders of interest, the citizens, environmentalists ... the state agencies that regulate the actual mining activity that occurs. ... Getting involved and getting a better handle on the details of that, and how that is actually being implemented, and getting an understanding of the facts would be the first basis to determine what has transpired in the past, has that activity been done in accordance with the law as enacted by Congress and the regulations adopted by the state and federal agencies, and then looking at those facts and deciding what would be the appropriate action to take at that time.
Pizarchik's nomination also comes as the nation is struggling with the question of how to deal with the enormous problem of coal ash -- the waste left over from coal burning that contains toxins including arsenic, lead, mercury and radioactive elements. This is the material that spilled from a massive holding pond at a Tennessee Valley Authority coal plant in eastern Tennessee last year, destroying nearby homes and contaminating acres of land as well as a nearby river. While coal ash represents the second-largest U.S. waste stream after household trash, it is still not regulated by the federal government, though the U.S. Environmental Protection Agency has said it plans to release a proposed regulation by year's end.

In Pennsylvania, Pizarchik has actively promoted the practice of disposing of coal ash waste by dumping it into unlined mine pits, a practice that has been linked to widespread water contamination in the state. Lisa Evans, an attorney with the environmental law firm Earthjustice that released a report on the practice earlier this year, has called minefilling "a slow-motion and invisible counterpart to the TVA catastrophe." Minefilling is occurring today throughout the U.S. coalfields, including West Virginia and Texas. Ken Ward at the Charleston (W.V.) Gazette's Coal Tattoo blog has reported in detail on the battle between Pizarchik and environmentalists over the practice in Pennsylvania.

In a separate letter [pdf] to the Senate committee, Environmental Integrity Project Director Eric Schaeffer noted that Pizarchik has been an outspoken advocate of minefilling:
He continues to insist, despite volumes of evidence to the contrary, that there is no evidence of degradation to water from coal ash in any Pennsylvania coal mine. After resisting regulation of minefilling for many years, Mr. Pizarchik has recently responded with a proposal that still falls well short of the standards needed to protect groundwater and surface water.
The Senate is expected to vote on Pizarchik's confirmation after it returns from the August recess.
Tags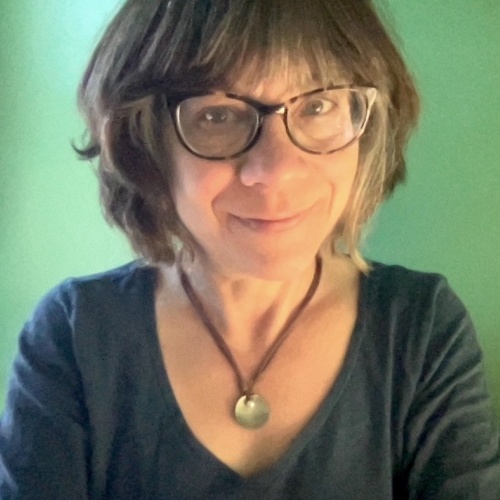 Sue is the editorial director of Facing South and the Institute for Southern Studies.