How the bad economy could hurt the 2010 Census count: The North Carolina example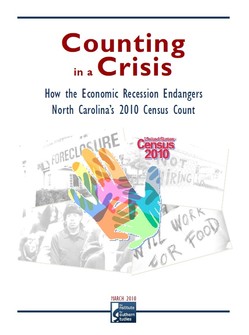 Yesterday, the Institute for Southern Studies released a report showing how the economic crisis could spell trouble for the 2010 Census count, looking at the example of recession-rocked North Carolina.

You can read the full report here, and check out news coverage of the study here, here and here.

Here's the upshot: Census experts know that economic woes -- losing a job, losing a home, falling into poverty -- all make Census counts more difficult.

Some of the reasons are obvious: When you have to give up your home and the household is vacant, that makes it hard for Census forms in the mail, or outreach workers on foot, to reach you.

But vacant homes aren't the only problem. Getting laid off from your job might cause you to move in with family across town to trim expenses. Being in poverty often means living in multi-family dwellings, where it's easy for Census forms to get lost.

And overall -- as the Tea Party phenomenon is teaching us this year -- disenchanted people have less interest in returning forms or answering Census door-knockers.

Yet despite this knowledge, much of the Census Bureau's targeting for "Hard-to-Count" populations doesn't factor in the Great Recession or housing crisis. The government has developed fantastic databases showing which Census tracts had high "Hard-to-Count" populations in 2000, but that doesn't reflect the immense dislocation that's happened since.

Our report ranked all 100 counties in North Carolina to determine which stood at the greatest risk of being undercounted when you factor in recent economic changes. Here's a helpful North Carolina Census Index to get a sense of what's at stake:

NORTH CAROLINA 2010 CENSUS INDEX

Amount of federal funds given to U.S. states in 2008 (the latest data available) that were based on data collected by the U.S. Census: $446.7 billion

Amount of federal funds that North Carolina received in 2008 based on U.S. Census data: $11.7 billion

North Carolina's national rank among states receiving the most federal funds based on Census data: 13th

Estimated amount of federal funding that North Carolina will lose in Medicaid funds alone for each person not counted in the 2010 Census: $987

Year in which North Carolina's state legislative districts will begin to be redrawn based on data collected from the 2010 Census: 2011

North Carolina's average unemployment rate in 2008: 6.2

The state's unemployment rate in January 2010: 11.1

Rank of North Carolina nationally among states with biggest increases in unemployment since 2008: 6th

Number of North Carolina homes that began foreclosure proceedings between January 2005 and January 2010: 260,667

Percent increase in number of N.C. foreclosures between January 2009 and January 2010: 136

Out of 1,564 Census tracts in North Carolina, number in which 5% or more of the housing units are estimated to be vacant: 340

Number in which 10% or more are vacant: 94

Percent by which the African-American population nationally is estimated to have been undercounted in the 2000 Census: 2.7

Number of people that represents: 628,000

Rank of African Americans among racial/ethnic groups undercounted in the 2000 Census: 1

Percent of North Carolina counties where the share of the population that is African-American is higher than the national average: 61

Percent of houses nationally that returned Census forms in 2000: 67

Percent of houses in North Carolina that returned Census forms in 2000: 64

North Carolina's rank nationally among states and the District of Columbia for percent of 2000 Census forms returned: 42nd

Percent of N.C. counties in which 2000 Census mail response rates were below the national average: 84

For more data and information on sources, read the full report [pdf].
Tags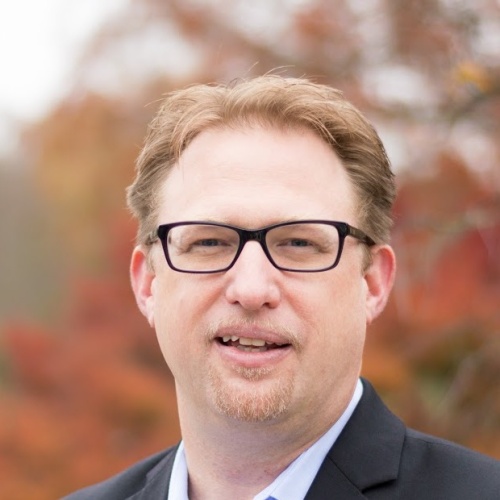 Chris Kromm is executive director of the Institute for Southern Studies and publisher of the Institute's online magazine, Facing South.