Big battles over political districts loom for 2011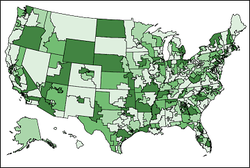 The 2010 Census count is winding down, which means the Census Bureau is already crunching millions of pieces of data -- information it will hand off to lawmakers to decide where money is spent and how political lines are redrawn.



But when state lawmakers receive their Census data in spring 2011, most will use the same partisan and conflict-prone systems to draw up new political lines, according to a new report released by FairVote.

Dozens of proposals for redistricting reform were introduced in state legislatures this season, but their survey finds little has changed:
Of the many proposals addressed by the fifty state legislatures in 2009-2010, very few passed. Most of the proposals have died or are stuck in committee. Given the fact that the laws in many states prohibit redistricting more than once a decade, few states are likely to engage in redistricting with any new, less partisan procedures before 2021 at the earliest
.
Southern states like Alabama, North Carolina and Texas have seen some of the most bitter redistricting battles in the country, involving fierce partisan battles and years of expensive litigation. In 2003, Texas Democrats famously left the state and holed up in an Oklahoma hotel to protest an effort by Republican Gov. Rick Perry and former Rep. Tom Delay to push new GOP-friendly districts.

Several states nationally have attempted to lessen, if not totally eliminate, such redistricting rancor by empowering independent commissions to draw political lines. But according to a 2008 report by the Brennan Center [pdf], all but one Southern state (Arkansas) leaves the decision in the hands of deeply divided state legislatures -- and that didn't change in 2010.

The one state where there is some momentum for reform is Florida, which in fall 2010 will see two amendments to the state constitution on the ballot: Amendments 5 and 6, which FairVote describes this way:
These amendments would require that legislative and congressional districts be drawn in a way which neither favors nor disfavors incumbents. Also, districts cannot be drawn to deny the voice of racial or language minorities. Districts must be contiguous and, unless otherwise required, compact. They should have as equal in population as possible, and where feasible must make use of existing city and natural boundaries.
But also lurking on the ballot will be Amendment 7, which also allows districts to be drawn using the contested notion of "communities of common interest," which some advocates believe could dilute the impact of the other reforms.

There's another factor that will likely make the 2011 redistricting battles even more divisive: The Federal Election Commission's ruling in May 2010 that Congressional candidates can raise unlimited "soft money" to wage battles over how Congressional districts are redrawn, which raises specters of Rep. Delay's crusade in Texas seven years ago.

The ruling applies to all states, since decisions about all Congressional districts will be up for debate in 2011, but will be especially important in states like Florida and Texas, which are expected to gain Congressional seats [pdf] after the 2010 Census data is tallied, raising questions about which communities will gain -- or lose -- power in the process.

And of course, the ultimate fate of the nation's political districts will rest in who takes control of state legislatures and governor's mansions in November 2010 -- lawmakers who will then be able to shape political alignments for at least another decade. Nationally, 27 legislatures are presently controlled by Democrats, 14 by Republicans, and eight are split.

Strap yourselves in, the 2011 redistricting battles are going to be a bumpy and bruising ride.
Tags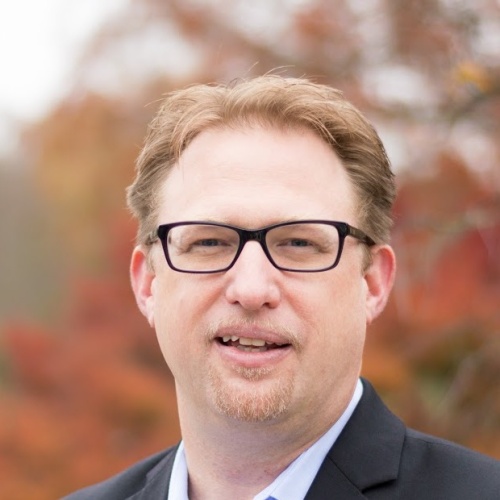 Chris Kromm is executive director of the Institute for Southern Studies and publisher of the Institute's online magazine, Facing South.