N.C. school board engineered by conservative benefactor draws civil rights scrutiny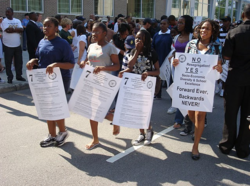 Federal civil rights investigators visited North Carolina last week to meet with Wake County Public School System leaders about allegations of racism made after the school board scrapped a student assignment policy designed to prevent segregation in the classroom.

Representatives of the U.S. Department of Education's Office of Civil Rights met with school board chairman Ron Margiotta and others in Raleigh, N.C. on Dec. 7 to discuss the scope of their investigation into a complaint filed by the North Carolina chapter of the NAACP. The complaint came in response to a decision earlier this year by the recently-elected Republican majority on the officially nonpartisan board to eliminate a decade-old policy considering socioeconomic diversity in student assignments -- an approach that has been lauded for preventing the sort of urban-suburban educational disparities that have plagued other communities.

Instead, the board has called for a return to "neighborhood schools" while condemning "forced busing" and "social engineering" -- terms that the NAACP notes were used by pro-segregationists in the wake of the Supreme Court's 1954 Brown v. Board of Education decision.

The Wake schools controversy was also the topic of the NAACP education conference held in Raleigh earlier this month. The civil rights organization is also planning a march in Raleigh on Feb. 12 to protest the board's plans. Meanwhile, AdvancED -- the national group that accredits Wake schools -- is reviewing the board's effort to scrap the diversity policy.

The board recently considered a proposal that would have reassigned some 6,000 students -- most of whom live in urban and historically African-American Southeast Raleigh and are bused to largely white suburban schools -- back to their neighborhood schools. The NAACP and others have objected that the plan will create schools with high concentrations of poverty and a lack of racial diversity.

Last week the school board's Democratic minority succeeded in temporarily blocking discussion of the reassignment plan after Margiotta missed the meeting due to a family illness. And at this week's meeting, the board's Democrats -- joined by maverick Republican Debra Goldman -- rejected a motion to put the Southeast Raleigh reassignments in place next school year. Goldman cited concerns that families in suburban areas and not those from Southeast Raleigh are pressing for the moves.

"Are those recommendations being made in regard to their own children or in regard to other people's children?" she said. "That's a defining point for me."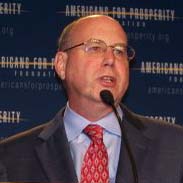 Schooled by Pope

The plan to elect a school board majority willing to scrap the diversity assignment plan was the brainchild of Art Pope (photo at left), North Carolina's leading conservative benefactor and a national director of Americans for Prosperity, a political advocacy group representing corporate interests that was founded by oil billionaire David Koch of Koch Industries. A recent Facing South investigation documented the critical role Pope played in the Republican takeover of North Carolina's state legislature during the fall elections.

Pope also played a key role in the GOP's capture of the Wake County school board -- a fact revealed last December when the Raleigh News & Observer published the contents of an e-mail sent by Marc Scruggs, the finance chair of the Wake County Republican Party, to Margiotta in October 2009, the day after the first round of voting for board members. The message was released in response to a public records request:
I am fairly pleased with the elections yesterday - especially with the school board. Art Pope's plan the GOP implemented worked very well - and THANK YOU for your help and service.
Scruggs continued:
We don't have a solid game plan yet, but Art will be the architect.
Pope was the second-biggest individual contributor to the anti-diversity candidates' campaigns, contributing over $15,000 to the Wake GOP. The party in turn spent most of the money it received on campaign materials supporting the school board and other Republican candidates.

The top contributor to the anti-diversity candidates was Wake County businessman Bob Luddy, who gave $18,000 to those candidates and the Wake Schools Community Alliance, a group that opposes the diversity policy. Luddy serves as chair of the John W. Pope Civitas Institute, which a Facing South investigation found receives over 97 percent of its annual income from Art Pope's family foundation. Luddy also sits on the board of the John Locke Foundation, a think tank that also receives most of its funding from the Pope foundation.

On March 2 of this year, the school board took its first formal vote to rescind the diversity policy and return to neighborhood schools. At the same meeting, it hired Civitas to provide training for its members.

Winning even if they lose?

One needn't dig very deep into Pope's ideological networks to find a less-than-supportive attitude toward public schools.

Civitas and the John Locke Foundation have long been proponents of diverting public education money to private schools through voucher programs. But efforts of the groups' leaders on behalf of school privatization are not limited to the realm of advocacy.

Civitas Chair and Locke Foundation Director Luddy is also the founder and chair of Thales Academy, a chain of private K-8 schools in Wake County that charge $5,200 per year in tuition. In 2008, the company opened an academy in Apex, N.C. -- an overwhelmingly white and affluent suburb of Raleigh.

Among the trustees of the Thales Academy in Apex? Wake School Board Chair Margiotta.

Some have criticized Margiotta for divided loyalties, noting that the role of school board chair entails being a cheerleader for the public school system. But Margiotta says he sees no conflict in being on both boards.

At the same time, Margiotta and his Pope-backed school board allies are also unabashed supporters of charter schools, which are publicly funded but independently managed and do not have to follow all of the same regulations as traditional public schools. Earlier this year, the board majority voted to raise the cap on the number of charter schools in North Carolina.

Statewide, the N.C. legislature's new Republican majority -- whose victory, as Facing South has documented, was fueled by over $2.2 million in election spending by Art Pope's family members and independent groups he funds -- has pledged to lift the cap on charter schools as well.

While it was originally thought that charter schools would be less segregated because they could enroll students from a wider area, it turns out that they are helping drive the re-segregation of the U.S. education system. Studies released earlier this year found that charter school students of every race are much more likely to attend what's considered "racially isolated" schools. That's especially true for black charter-school students, who typically attend an institution where nearly three in four students are also black.

The Wake County school board majority has repeatedly said that its aim is not to re-segregate the school system. Speaking at a board meeting earlier this year, Margiotta pledged that the board "does not intend to create high-poverty, low-performing schools." But he unnerved many in the community when, confronted with his words being quoted back to him just three weeks later, he denied saying such a thing.

In the meantime, the Department of Education's investigation into whether Wake schools are violating Title VI of the 1964 Civil Rights Act continues. But tragically enough, if federal officials rule against the county, the schools stand to lose federal funding -- which could ultimately provide a boost to Pope's privatization schemes.

(Photo by Jerimee Richir from a July 2010 NAACP-led protest in Raleigh, N.C. over the Wake County School Board's dismantling of its diversity policy.)
Tags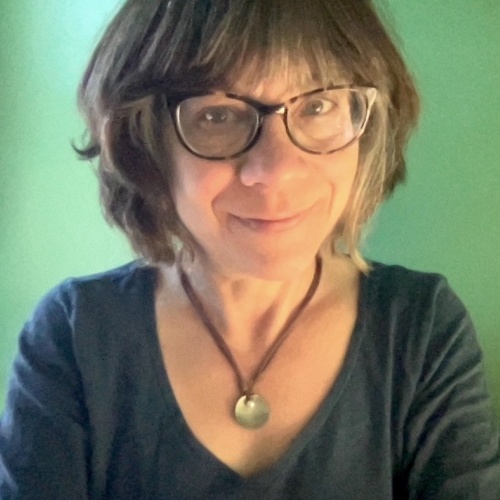 Sue is the editorial director of Facing South and the Institute for Southern Studies.