Accidents continue to plague Louisiana's oil refineries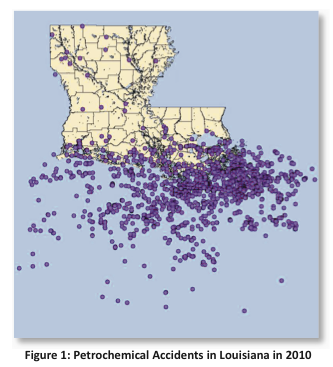 Oil refineries in Louisiana self-reported 354 accidents in 2010 -- what safety advocates call an "embarrassing and dangerous continuation"  of the industry's high accident rate.

Two Exxon refineries were responsible for one-third of the accidents -- a total of 133. The state has 17 refineries.

"The oil industry has an accident problem in this state," says Anne Rolfes of the Louisiana Bucket Brigade (LABB). "The industry remains in denial -- even in the aftermath of the BP disaster."

The accidents were detailed in a report released earlier this month by LABB titled "Common Ground III: Why Cooperation to Reduce Accidents at Louisiana Refineries Is Needed Now." It's based on data that refineries are required to report to the Louisiana Department of Environmental Quality under the federal Clean Air Act.

The figure above, which appears in the report, maps the petrochemical accidents that were reported in the state last year. More than 90 schools and 200,000 people reside within two miles of Louisiana's refineries.

"I have neighbors with chronic health problems, asthma attacks and trouble breathing," reports Seabell Thomas, president of Community Empowerment for Change in Baton Rouge, a center of the state's refining industry. "I also see the rapid rate of death in our community from cancer."

The accidents -- which the industry calls "incidents" or "upsets" -- resulted in the releases of 487 tons of air pollution and 200,000 gallons of water and ground pollution. In all, oil industry operations were responsible for the release of over 5 million pounds of toxic air pollution and 4.4 million pounds of surface water pollution in Louisiana last year, according to the Environmental Protection Agency's Toxics Release Inventory.

The report offers recommendations on how the industry can tackle the accident problem. They include hiring more workers as well as more vigorous enforcement by the EPA and U.S. Department of Justice.

"The fact is that the oil industry dominates this state," says Rolfes. "We need federal intervention to curb the worst abuse and neglect by the state and industry."

Accident reports are available from the Refinery Accident Database at the LABB website.
 
Tags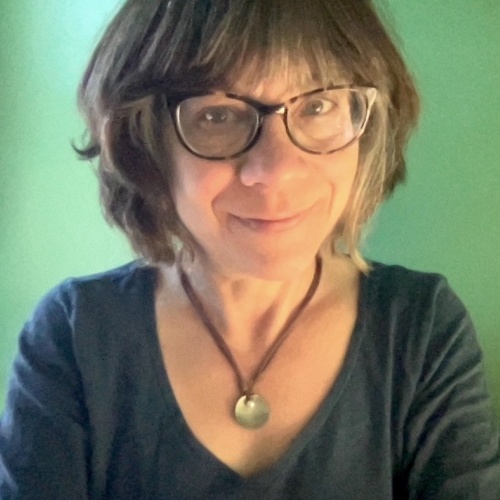 Sue is the editorial director of Facing South and the Institute for Southern Studies.